Leadership Transition
Michael Ritchie announced that he will retire as Artistic Director of Center Theatre Group on December 31, 2021.
November 14, 2022 Update:
Arts Consulting Group is guiding the confidential executive search process for the Artistic Director position and is in the midst of interviews. To date, they have received almost 100 candidate applications, conducted multiple rounds of interviews, and recommended specific candidates to the Search Committee, which is comprised of members of Center Theatre Group's Board of Directors. The candidates being considered and interviewed by the Search Committee are a diverse group of individuals with varied backgrounds, from varied places both here and abroad, and include several candidates with strong ties to Los Angeles. As soon as the Search Committee has narrowed down the pool of candidates, the Board of Directors and members of Center Theatre Group staff will have the opportunity to meet and interview the finalists. There is no set timeline to name a new Artistic Director, and the application window will remain open until the position is filled. As of this writing, we are still likely a couple of months away from making a decision and a formal announcement thereafter.
As was recently announced, Luis Alfaro has stepped down as a member of our artistic team to focus on his teaching and writing commitments. The remaining four Associate Artistic Directors – Lindsay Allbaugh, Tyrone Davis, Neel Keller, and Kelley Kirkpatrick — will continue to work in collaboration with Managing Director/CEO, Meghan Pressman, and Producing Director, Doug Baker, on Center Theatre Group programming. There are no plans to appoint a new member to the artistic team until a new Artistic Director has been hired.
September 1, 2022 Update:
Arts Consulting Group hosted an Information Session on Center Theatre Group's search for a new Artistic Director on September 1, 2022. The virtual session was conducted over Zoom and introduced by Gail Berman, Chair of the Search Committee and Vice President of Center Theatre Group's Board of Directors, and hosted by Wyona Lynch-McWhite and Bruce D. Thibodeau, our search partners at Arts Consulting Group (www.artsconsulting.com). The event had robust community participation. For additional questions contact: CenterTheatreGroup@artsconsulting.com
August 8, 2022 Update:
Center Theatre Group shared the Artistic Director profile in partnership with Arts Consulting Group. For more information click here.
A community conversation will be hosted later this month.
December 2021 Update: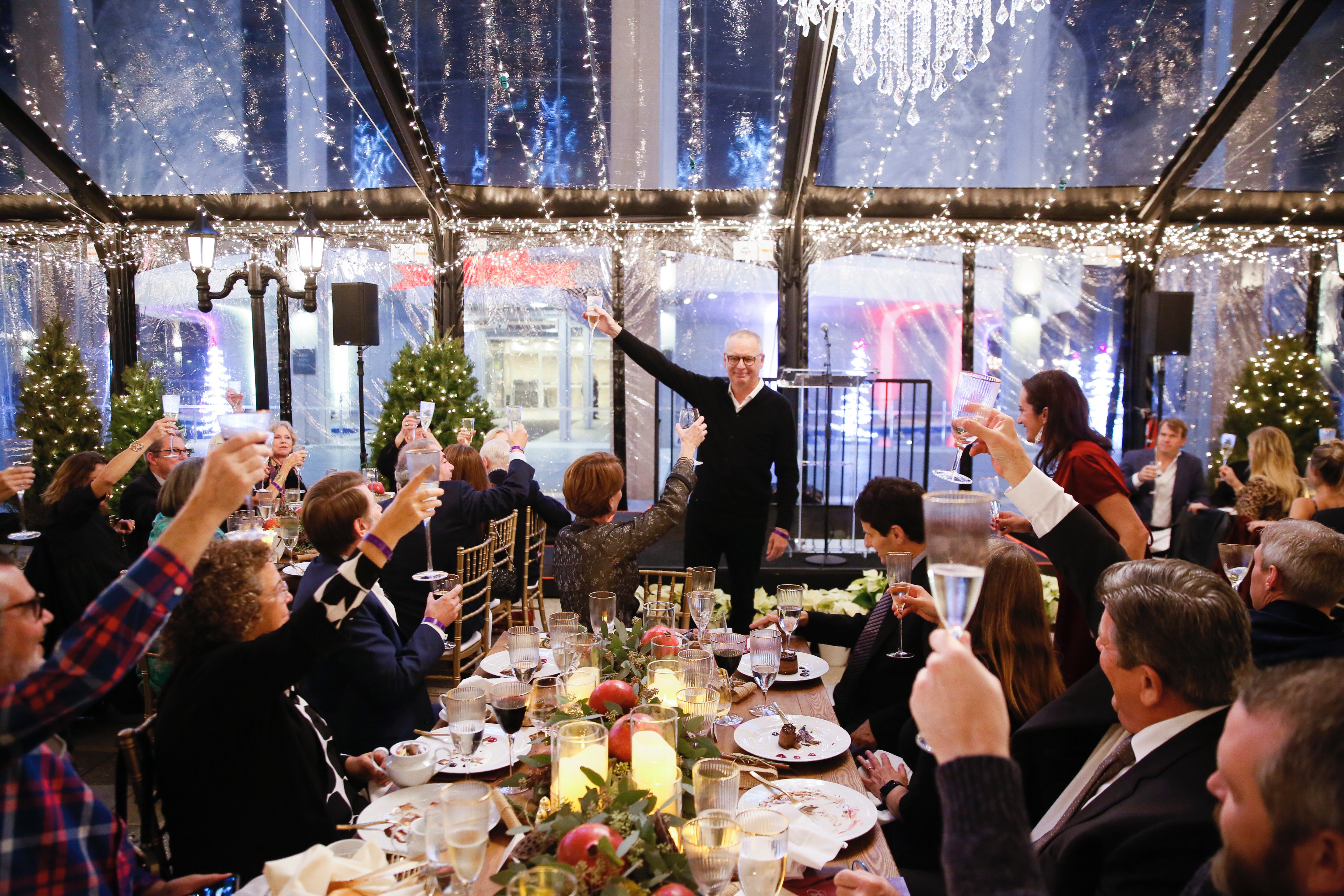 On December 1, 2021, at a pre-theatre dinner on the Music Center Plaza, members of the Board of Directors and Center Theatre Group community celebrated Michael Ritchie's over 16-year tenure as Artistic Director of Center Theatre Group. Attendees included friends and colleagues of Michael going back to his first days in the theatre. At the event, Michael was presented with the Michael Ritchie Artistic Fellowship, a new, annual fully-paid fellowship to be given to a rising artist to work with members of the artistic team. This was named in Michael's honor in recognition of his deep investment in the cultivation and mentorship of artists throughout his career. Michael's last day as Artistic Director is December 31, 2021. Center Theatre Group leadership will continue under Managing Director/CEO Meghan Pressman, and our team of five Associate Artistic Directors Luis Alfaro, Lindsay Allbaugh, Tyrone Davis, Neel Keller, and Kelley Kirkpatrick.
Earlier this fall, the Board of Directors engaged Arts Consulting Group as a partner for the upcoming artistic leadership search. In recognition of some of the challenges at Center Theatre Group that led to our June 2020 Commitments to Change, the Board of Directors and Managing Director/CEO decided to embark on a more robust planning and strategic alignment process, led by Meghan Pressman and Board President Amy Forbes, in collaboration with Arts Consulting Group in advance of the formal start of a search. This process will be centered on an internal organizational assessment and facilitated examination of the organization's fundamental principles, artistic ambitions, and strategic goals. This effort will also engage a diverse group of key stakeholders in the community and the aim is to ensure many individuals are engaged in Center Theatre Group's future, that everyone in the organization understands the purpose of the company, and how the envisioned future will be achieved. The strategic alignment results will then form the bases for the artistic leadership search and other central decisions for the future of Center Theatre Group.
We are grateful for Michael Ritchie's many years of leadership and guidance, and are looking forward to continuing our traditions of artistic excellence and accomplishment, while embracing an exciting and engaging future.
---
July 2021 Update:
Center Theatre Group Leadership (Board of Directors and the Managing Director/CEO) is embarking on the search effort for a new Artistic Director by examining our values, practices, and hopes for our future. These efforts are informed by conversations with our senior level staff and staff-led majority BIPOC Accountability Team. Those hopes include our continued pursuit of becoming an anti-racist organization and creating and supporting an artistic community of leaders and changemakers. During this planning process, Center Theatre Group Leadership is committed to meeting with multiple groups beyond staff and Board, including conversations with the extended staff community, artists, members of the Los Angeles Theatre community, community partners, audience members, and key supporters.
While proceeding with the search in a timely manner is important, Center Theatre Group Leadership believes this planning process "needs the time that it needs" to be inclusive and thoughtful. As such, we expect that the formal search will not commence until later this fall.
At this time, the organization has formally deployed a request for proposals to a varied group of search firms and is currently in the process of reviewing proposals and interviewing each company. Various staff members, including the Accountability Team, have also reviewed each proposal, and provided feedback directly to Center Theatre Group Leadership.
We are still finalizing a planning and search consultant group, which we expect to secure in August. At that time, we will begin to build our planning process in collaboration with that group and will continue to provide updates on the process for the community on our website. These future updates will include a more detailed timeline on the overall process.
---
June 10, 2021 Update:
Michael Ritchie announced that he will retire as Artistic Director of Center Theatre Group on December 31, 2021. Having taken over the position from Founding Artistic Director Gordon Davidson in January, 2005, for more than 16 years, Ritchie has led one of the country's largest nonprofit regional theatres, producing and presenting 266 productions—which included 49 world premieres, four Pulitzer Prize finalists and led to 59 Tony Award nominations—while programming the Ahmanson Theatre and Mark Taper Forum in downtown Los Angeles at The Music Center and the Kirk Douglas Theatre in Culver City. Read more about this news on our blog.
Center Theatre Group expects to launch a search for its next Artistic Director later this summer. The organization is committed to ensuring this search process aligns with its core values and commitment to equity, diversity, access and inclusion. An announcement on the search firm and timeline will be made shortly. 
A note from Michael Ritchie, Artistic Director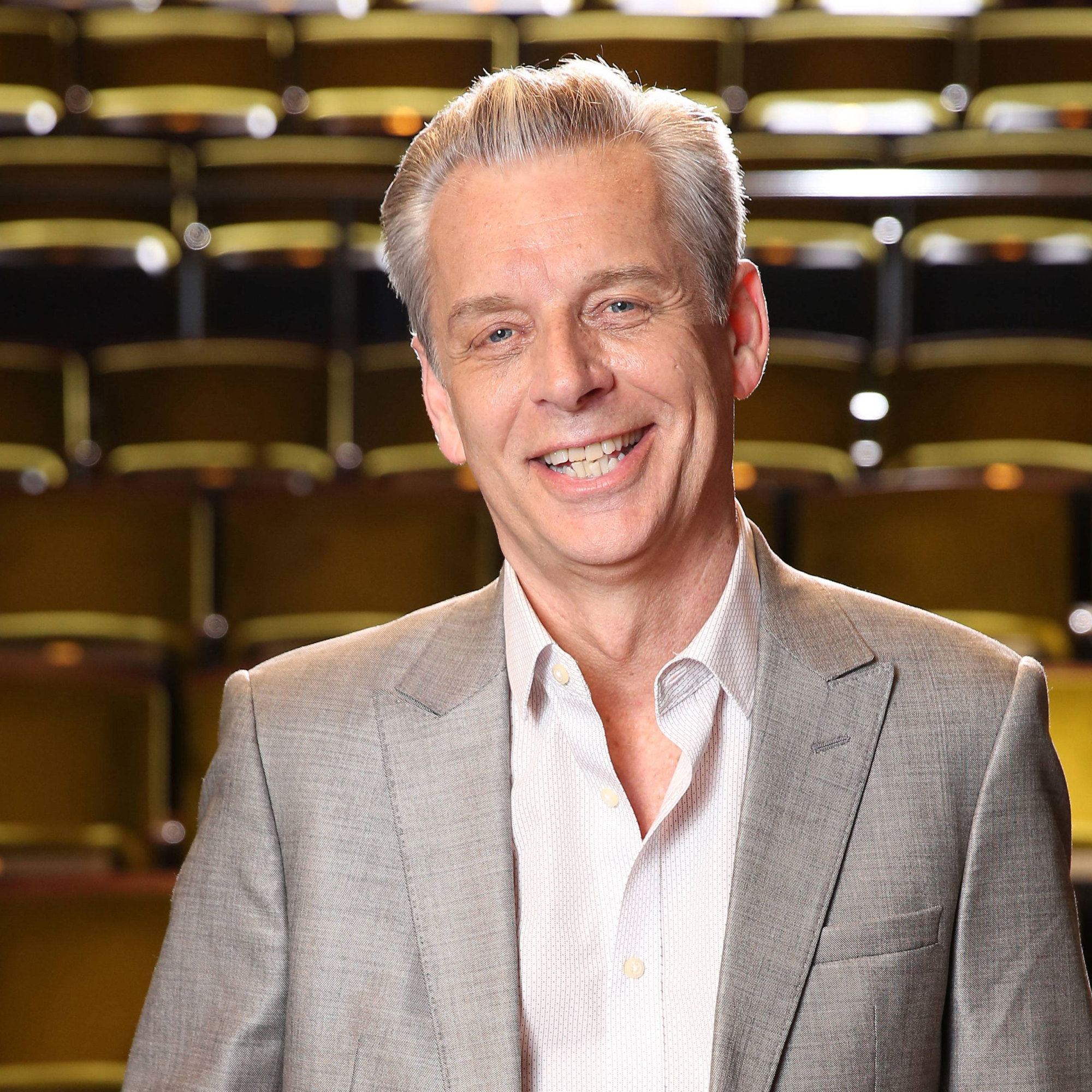 "It has been an honor working at Center Theatre Group over the past 16 years and I'm extremely proud of what our organization has accomplished during that time. Especially over the past 15 months, when we were forced to shut down due to COVID-19, our staff, Board of Directors, and entire community have rallied around the organization in a collective desire to continue our educational programming, deliver artistic work through the Digital Stage and bring groundbreaking theatre back to our stages in Los Angeles. This critical period also gave me time to contemplate my future as the leader of this extraordinary theatre company.   
After some reflection, I feel it best that I retire as Artistic Director of Center Theatre Group at the end of this year, following our celebratory reopening of the Ahmanson Theatre. I want to give the organization an opportunity to seek out a future vision and make space for new leadership to be successful. When our industry fully reopens, it will certainly be time for a rebirth as arts leaders dream up a new era of American theatre. Those responsible to carry out that new vision should be in position as soon as possible. 
With so much vital attention and focus being placed on the future of theatre leadership across our field, I recognize the need for new and diverse voices. I've had the incredible opportunity to run major regional theatres for the past 25 years and have always believed that our art form has the power to transform society. I'm absolutely certain that Center Theatre Group's next Artistic Director will expand that vision in ways that will enrich Los Angeles and the American canon of theatre."
A note from Kiki Ramos Gindler, Chairperson of the Board: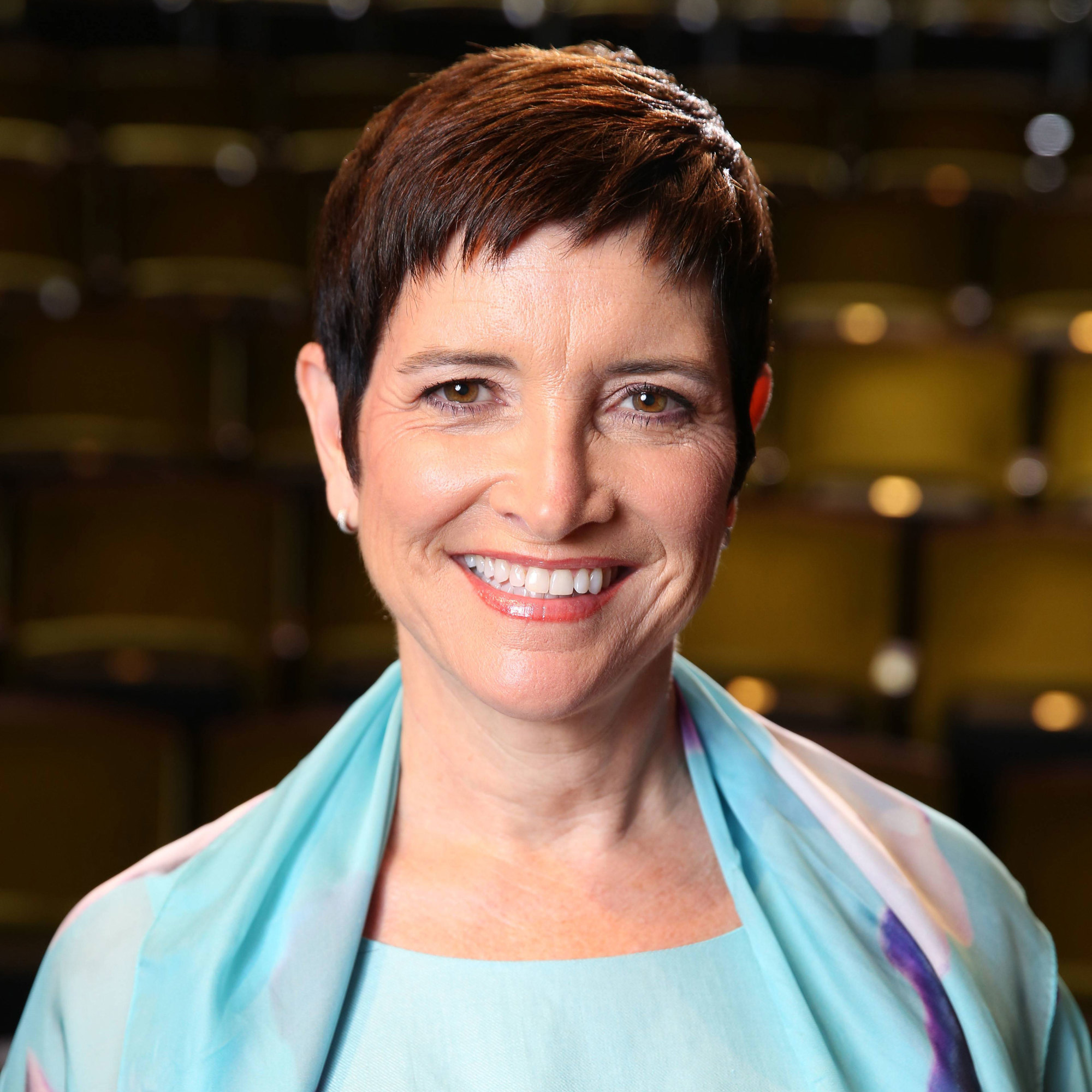 "I've had the distinct pleasure of working closely with Michael through many pivotal moments in Center Theatre Group's rich history. Michael has been instrumental in keeping Center Theatre Group thriving for nearly two decades—from his stewardship of the Kirk Douglas Theatre—which he has led for nearly its entire existence—to the expansion of our education and community partnerships programming, and of course leading our sensational 50th anniversary celebration a few years ago. I have been moved by his devotion to Center Theatre Group's artists and creating a home for them in Los Angeles as well as his focus on supporting the next generation of artists. On behalf of the Board, I wish to thank Michael for his dedication to creating an enriching home for playwrights, pushing us to take bold and exciting risks on the stage and caring for one of Los Angeles' vital cultural organizations. He will leave Center Theatre Group in a strong position as we begin to plan for a new defining era."
A note from Meghan Pressman, Managing Director/CEO: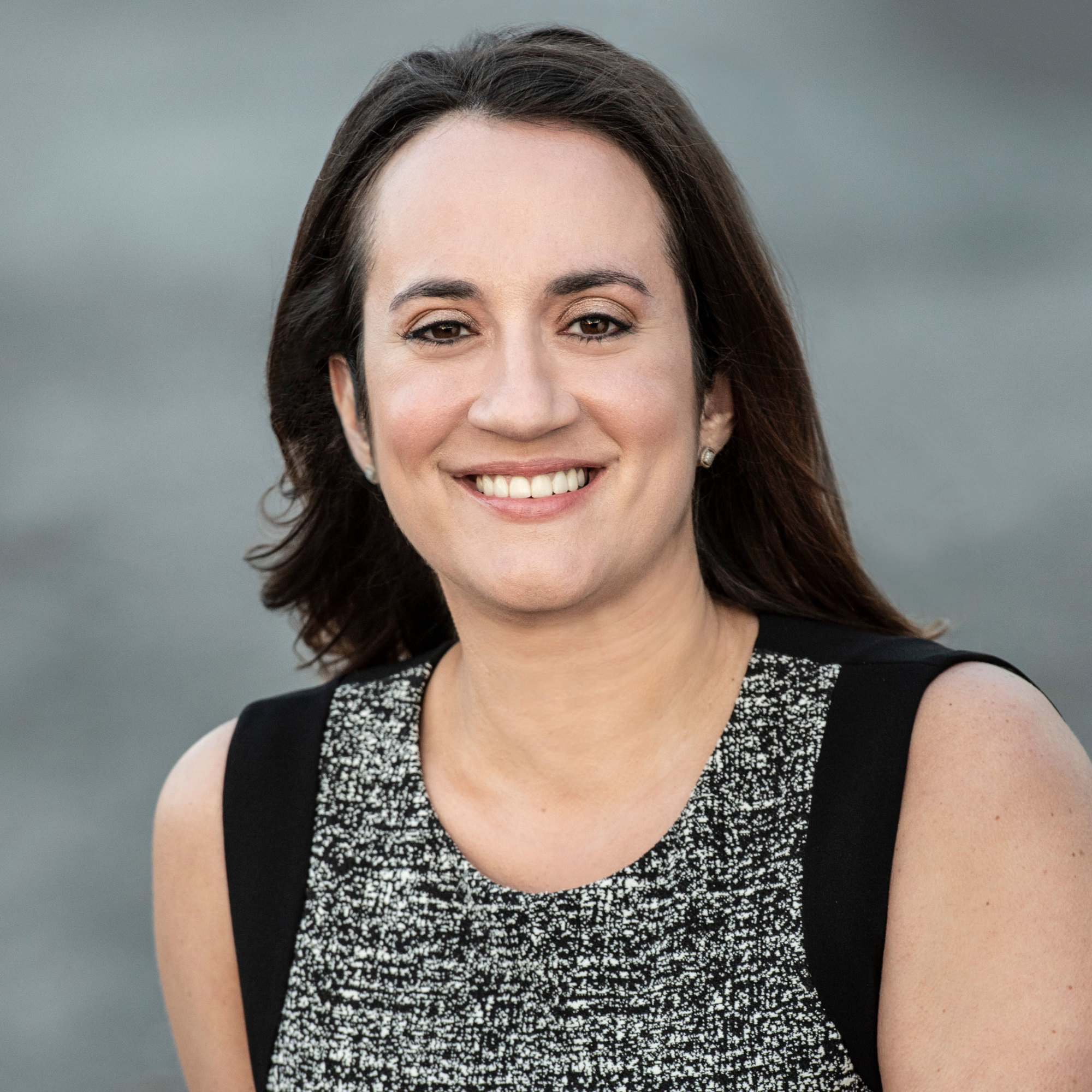 "While my time working alongside Michael has been brief and marked by this unforeseen global pandemic, I'm so grateful for his partnership, especially over the past 15 months as we navigated such a difficult time. Center Theatre Group has a long and significant history as one of this country's leading regional theatres. I look forward to working with Michael and our remarkable staff in bringing theatre back to Los Angeles audiences as we build the foundation for the city's next visionary artistic leader."
Make a tribute gift in honor of Michael Ritchie today.
Check back here for future updates about the Leadership Transition at Center Theatre Group. If you have questions, you may send a message to LeadershipTransition@CTGLA.org.