Bourne Again at the Ahmanson
In 1995, Sir Matthew Bourne OBE changed the worlds of dance and theatre when his daring interpretation of Swan Lake—which replaced the original corps de ballet with all-male dancers—made its World premiere at Sadler's Wells in London. A year later, it had become the longest running ballet on the West End. And a year after that, in 1997, Bourne made his U.S. debut at the Ahmanson Theatre, where Swan Lake became an instant hit before becoming the longest running ballet on Broadway.
Swan Lake marked the beginning of Los Angeles' love affair with Bourne and Center Theatre Group's lengthy collaboration with the choreographer/director, which continues with The Red Shoes (at the Ahmanson through October 1, 2017). In the past two decades, Center Theatre Group has played host to many of Bourne's signature works, which have appeared on the Ahmanson stage 10 times to date. It's 20 years since we first came here, said Bourne of Center Theatre Group and Los Angeles. My company's 30 years old, so that feels like something to celebrate as well. And I've become an Associate Artist here. It feels celebratory. It's always a pleasure to be here and always a pleasure to bring the work to Los Angeles audiences that have seen me through those years. This feels particularly special.
Bourne is looking forward to working even more closely with us over the next five years as an Associate Artist. I'm honored and thrilled, said Bourne. I look forward to building on our special relationship, developing ideas, and further contributing to the extraordinary work Center Theatre Group delivers for artists, audiences, and communities.
In honor of his many contributions to our history, here's a look back at Bourne's 20 years at Center Theatre Group. Did you attend any of these shows? Share your first Bourne with us—the first Bourne show you saw—and be entered to win the ultimate Matthew Bourne prize package!
'Swan Lake' (1997)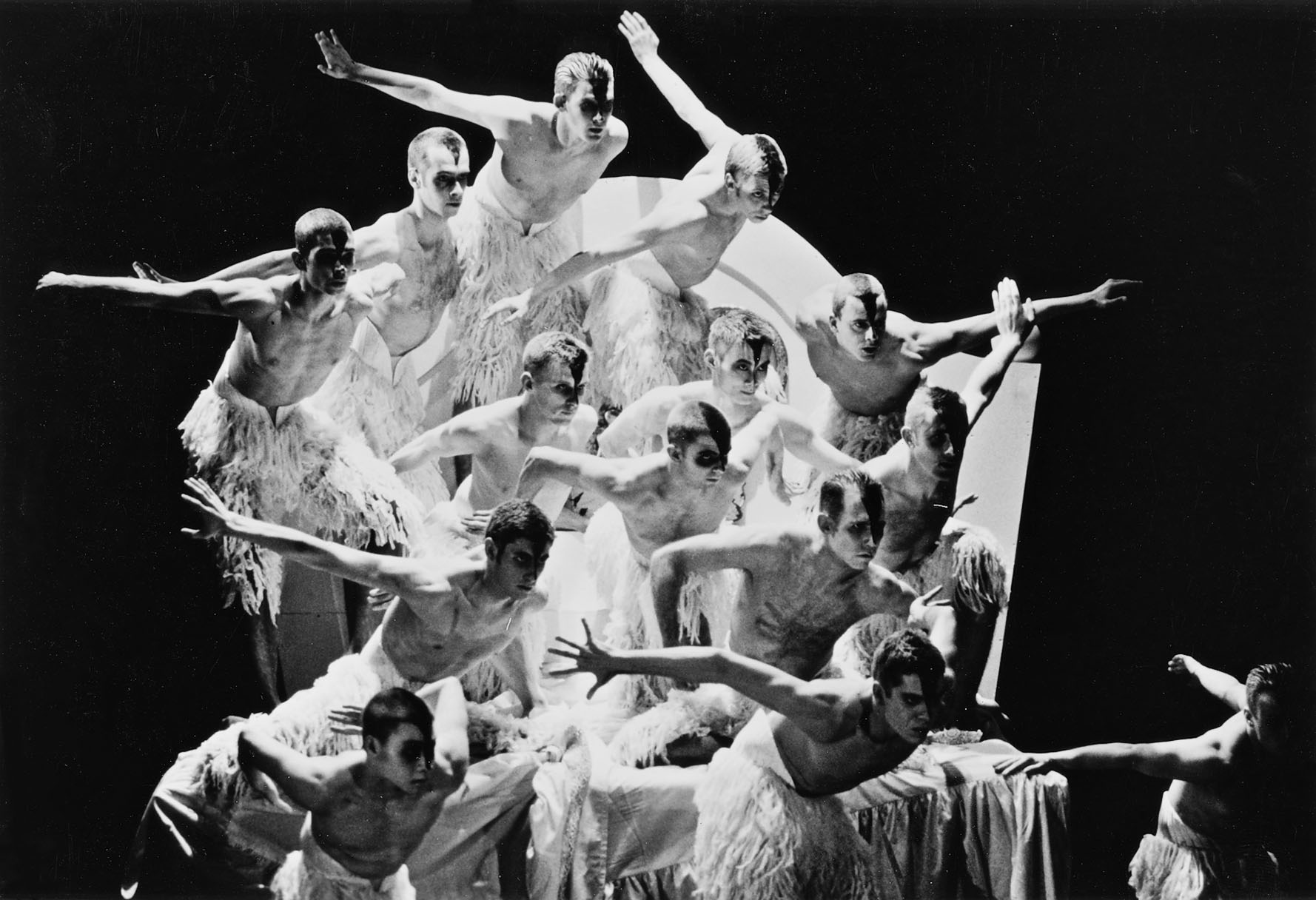 Company members of "Swan Lake." Photo by Dee Conway.
The audiences were incredibly warm. Los Angeles really took the company to its heart, Bourne told the Los Angeles Times about the American debut of Swan Lake.
'Cinderella' (1999)
Sarah Wildor and Adam Cooper in Matthew Bourne's Cinderella. Photo by Michael le Poer Trench.
Cinderella in L.A.…was a very happy experience for us. The dancers really began to love doing the show for its own sake, Bourne told dance critic Alastair Macaulay about the American debut of Cinderella.
'The Car Man' (2001)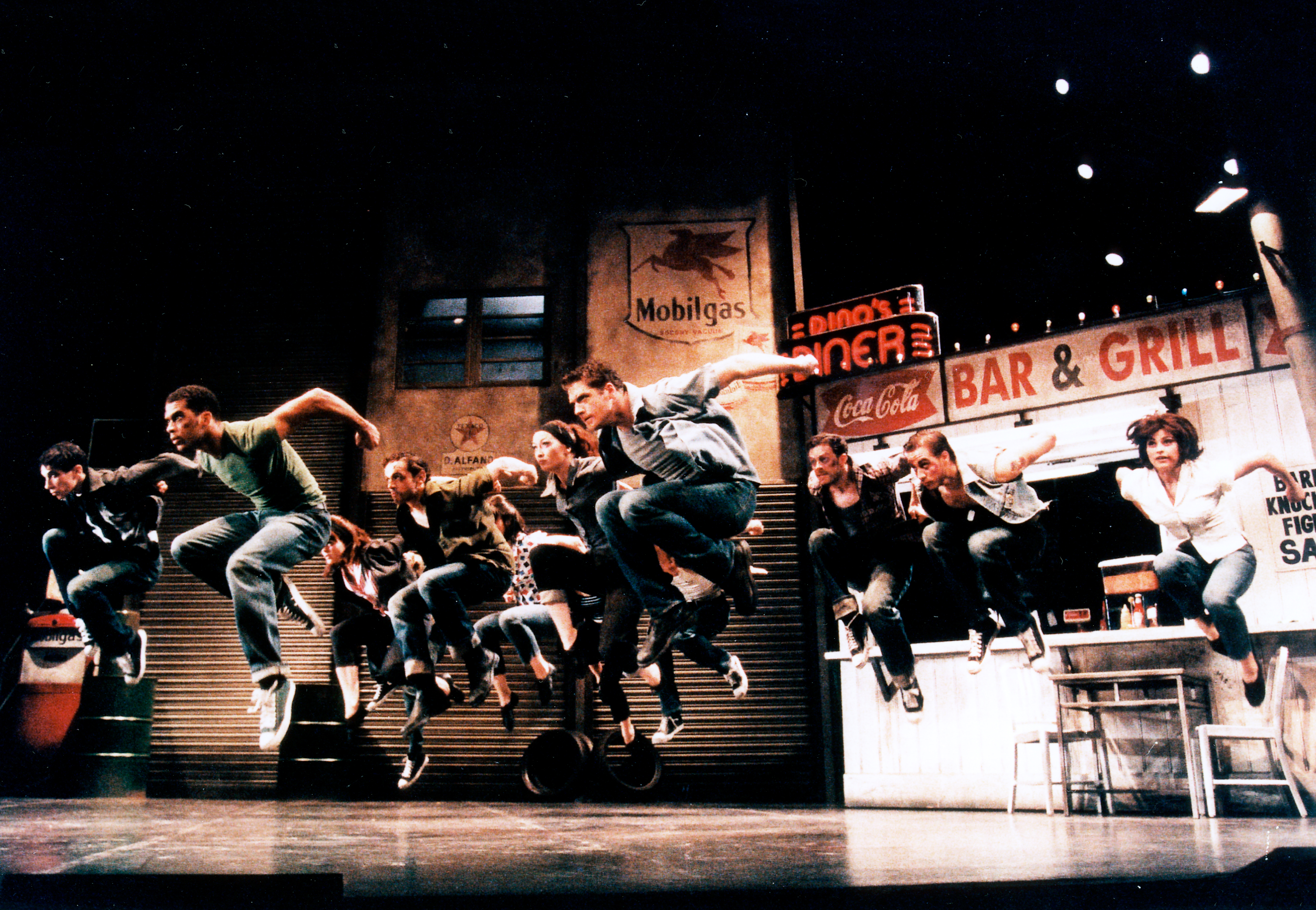 The company of Matthew Bourne's "The Car Man." Photo by Bill Cooper.
Whether [Bourne]'s evoking the heat, insects and lust of a night when nothing is happening or the surreal frenzy of social dances that barely contain the characters' primal urges, this is daring, accomplished, uncompromisingly lurid movement theater, wrote Los Angeles Times dance critic Lewis Segal of Bourne's The Car Man, which features music based on Russian composer Rodion Shchedrin's Bolshoi Ballet version of Georges Bizet's opera Carmen and a plot loosely based on The Postman Always Rings Twice.
'Nutcracker!' (2004–2005)
After seeing Bourne's version of the classic at UCLA's Royce Hall, where it was presented in association with Center Theatre Group, Jeff Kuo, in Ballet Dance magazine, called Bourne's Nutcracker! sore balm for audiences hardened by simply too many conventional Nutcracker seasons.…[F]ew [choreographers], I believe, have so cleverly re-worked the libretto across the grain of the original. Bourne's Nutcracker! stands not so much in an alternative relationship to the conventional Nutcracker as a contestatory one (a sort of Nutcracker anti-masque).
'Play Without Words' (2005)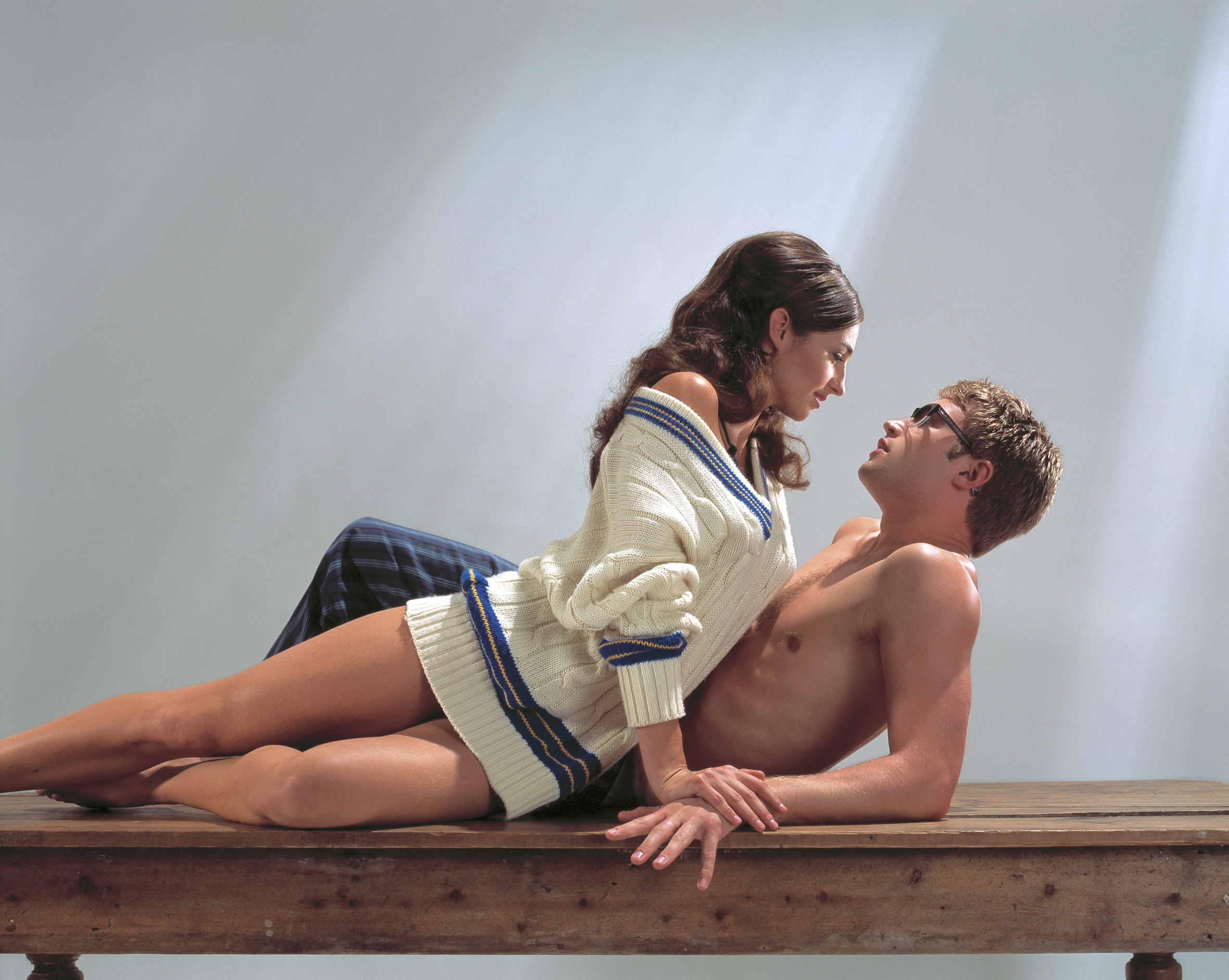 Belinda Lee Chapman and Richard Winsor in Matthew Bourne's "Play Without Words"
People were still stuck in the old ways but the sexual revolution was imminent, Bourne told the L.A. Weekly of Play Without Words, which is loosely based on the 1963 film The Servant. The fact that it was still repressed, that people still had to keep secrets, provides great dramatic material. And the sex was so much sexier. Blatant sexuality doesn't titillate as much as suggestiveness.
'Edward Scissorhands' (2006)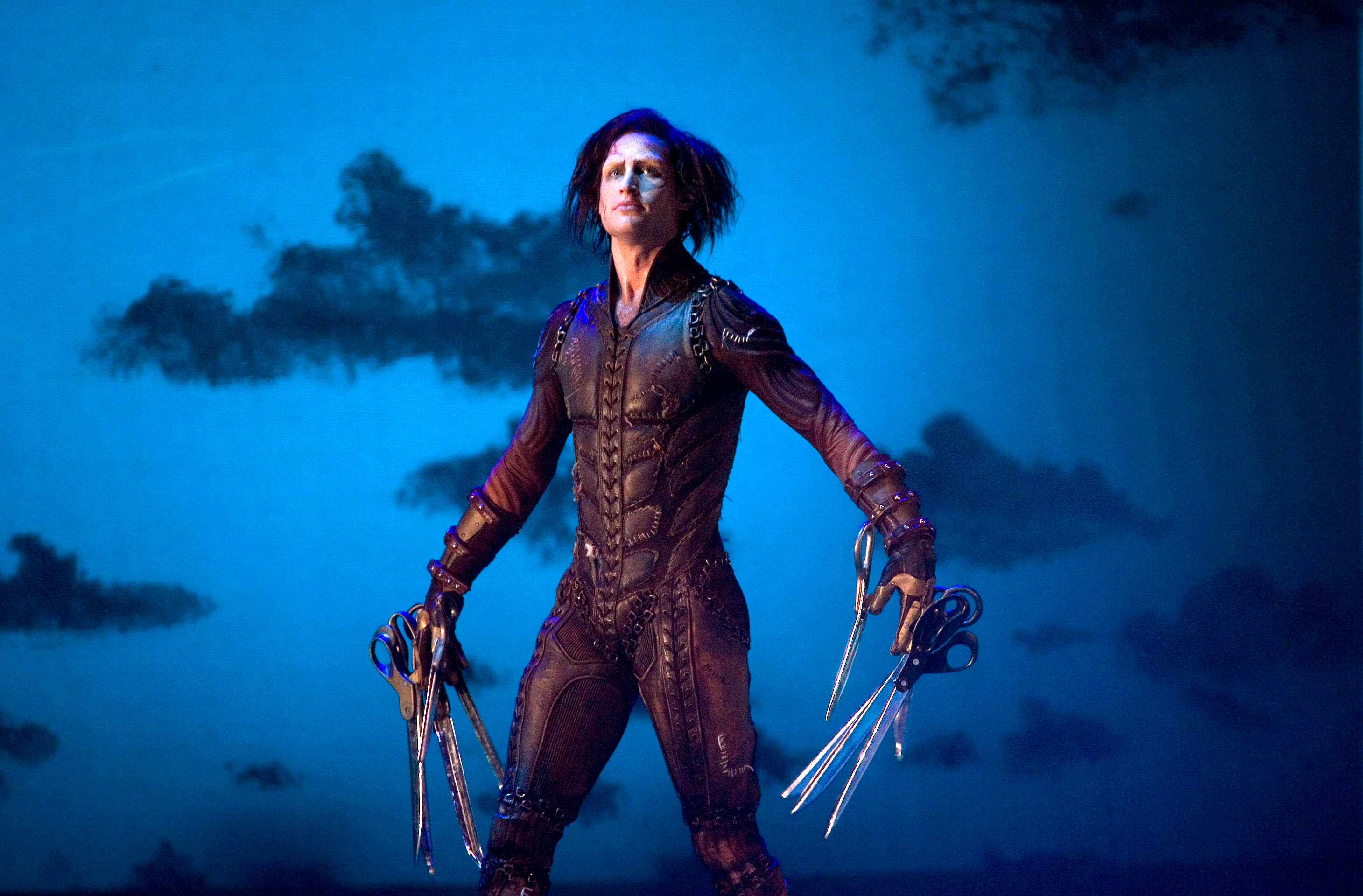 Richard Winsor in Matthew Bourne's "Edward Scissorhands." Photo by Bill Cooper.
Bourne explained the appeal of adapting the 1990 Tim Burton film to KPCC's John Rabe on "Off-Ramp" when Edward Scissorhands played the Ahmanson. I like outsider stories…this seems like the ultimate outsider, he said of Edward. A lot of people have asked, why would you choreograph something with these foot-long blades?…It's nice to have a challenge of something that's different. A duet between a man and a woman; I don't want to say it's boring, but it's been done a million times.
'My Fair Lady' (2008)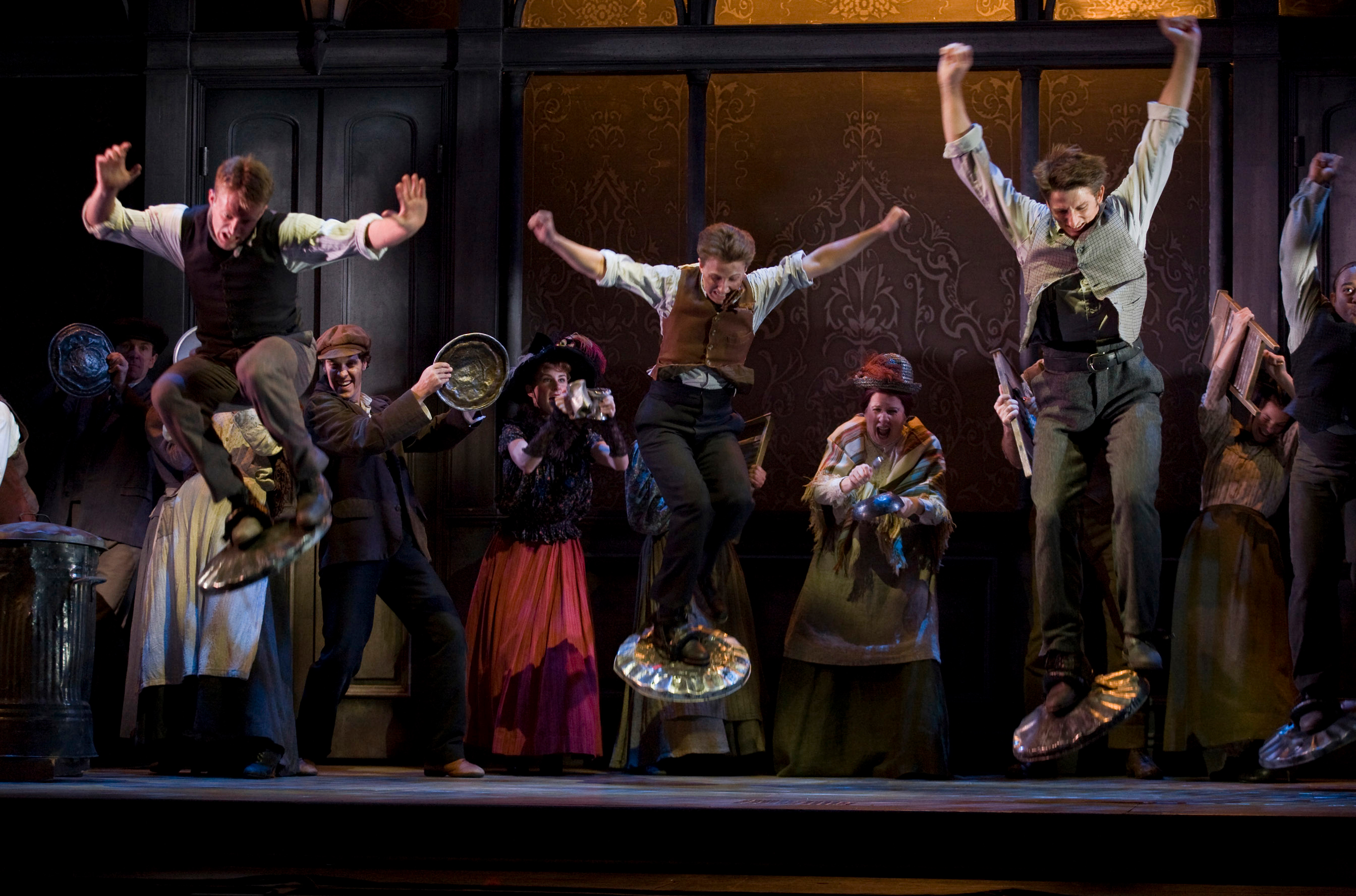 The cast of the Cameron Mackintosh/National Theatre production of "My Fair Lady." Photo by Gallery Studios/Tampa
Bourne brought his choreography talents to the Cameron Mackintosh/National Theatre of Great Britain production of My Fair Lady to great effect. Rita Moran of the Ventura County Star was among the deeply impressed: There's added juice in [this] production, and it comes from the creative magic of Matthew Bourne's choreography.
'Mary Poppins' (2009–2010)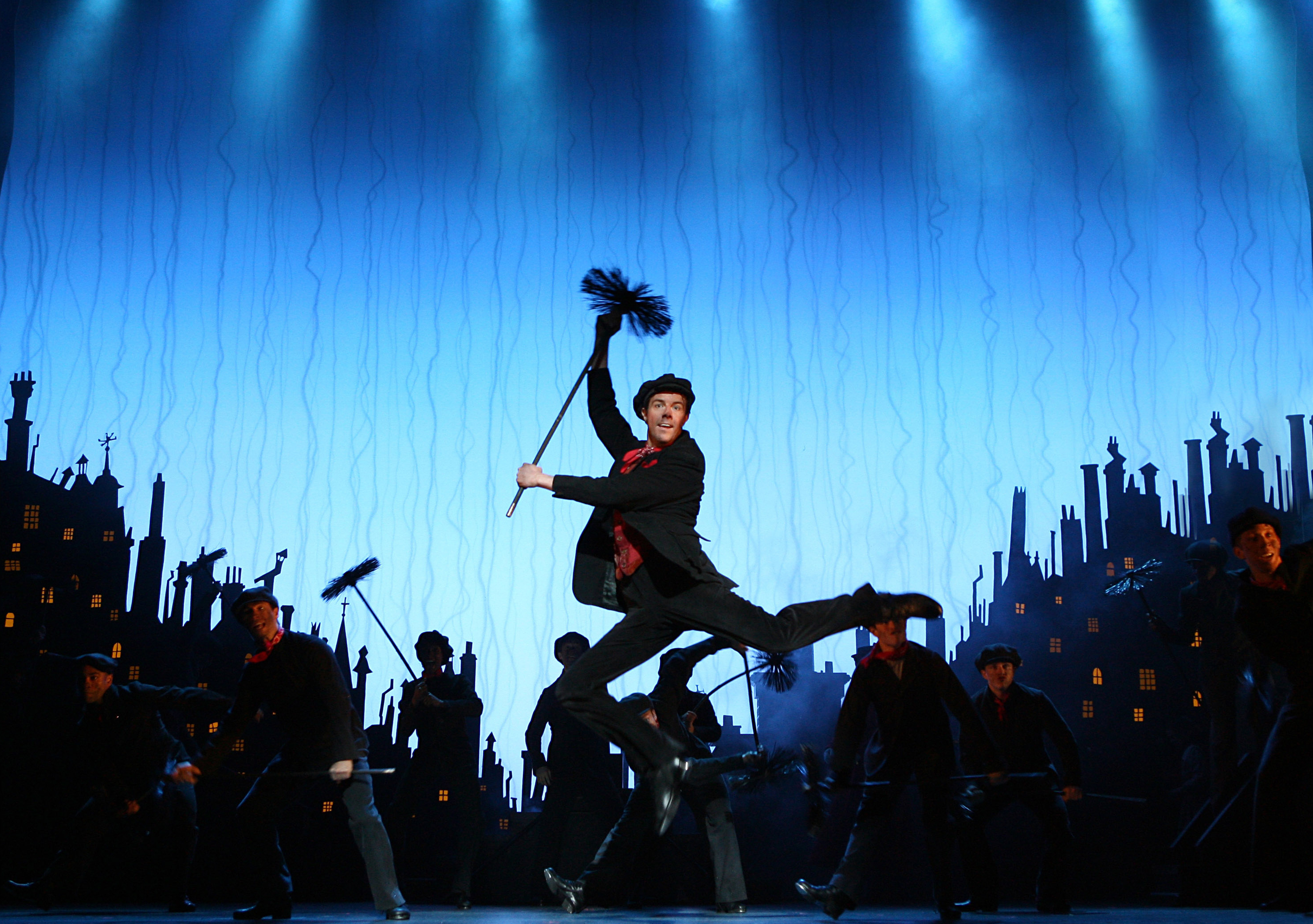 Gavin Lee in the original national tour of "Mary Poppins." Photo by Joan Marcus.
Bourne co-directed and co-choreographed the hugely successful, award-winning musical Mary Poppins on the West End and Broadway, which arrived at the Ahmanson on its first national tour. An explosion of song, color and dance that overflows from the Ahmanson's considerable stage, Mary Poppins is the rare touring production that over-delivers at every level, raved Phil Gallo in Variety. Director-choreographers Richard Eyre and Matthew Bourne fill the stage and then some without raising doubt as to where the eye should focus.
'Sleeping Beauty' (2013)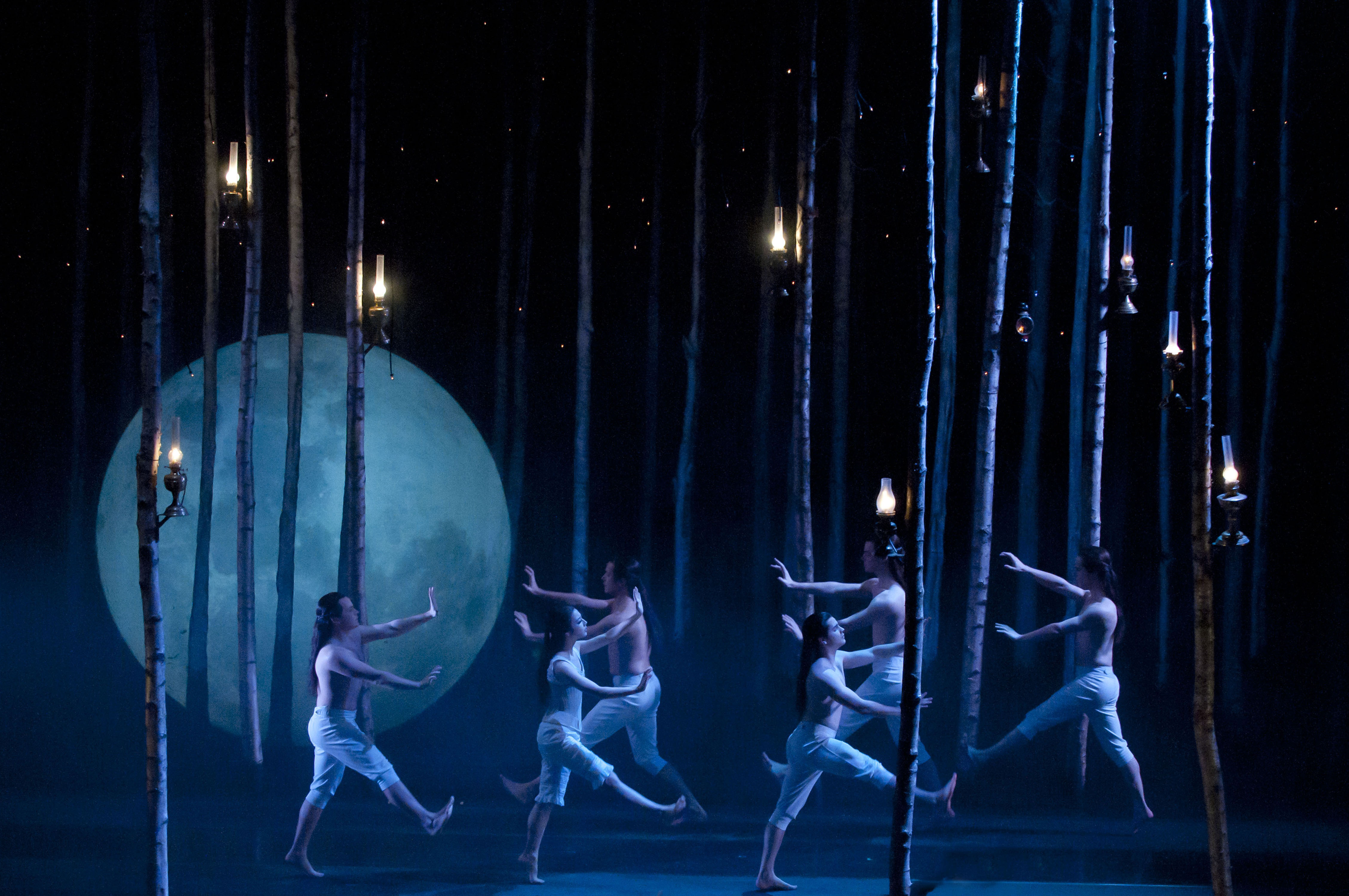 Company members of Matthew Bourne's "Sleeping Beauty." Photo by Mikah Smillie.
Matthew Bourne's adventurous restaging of one of the classical repertoire's most famous ballets breathes new life into not only the tale itself, but into ballet as a modern and relevant art form, wrote Channing Sargent in the L.A. Weekly of the third in Bourne's trilogy of reimagined Tchaikovsky ballets (alongside Swan Lake and The Nutcracker).

Onstage at the Ahmanson Theatre September 15 – October 1, 2017.
Buy Tickets