Matthew's Top 20 of Bernard Herrmann
Matthew Bourne's production of The Red Shoes is onstage at the Ahmanson until October 1. This American premiere is set to a new score arranged by Terry Davies, using the mesmerising music of golden-age Hollywood composer, Bernard Herrmann.
Matthew's brand new show is based on the film by Michael Powell and Emeric Pressburger and the Hans Christian Andersen fairytale. Exclusively, he gives us a top 20 rundown of his favourite Bernard Herrmann tracks, which you can listen to now on the playlist that his company (New Adventures) has created on Spotify and be sure to follow them @new_adventures.
I first became aware of the music of the great movie composer, Bernard Herrmann, through his classic scores for many of Alfred Hitchcock's finest thrillers (represented on this playlist by Psycho, North by Northwest, and Hitchcock's masterpiece, Vertigo). When I decided to bring Powell and Pressburger's legendary "ballet" film, The Red Shoes, to the stage as a full-length dance drama I felt that Herrmann would be the perfect composer to capture the three musical elements needed to tell that story:
Performance (The Red Shoes ballet itself and the other ballets that the Company Lermentov perform)
The backstage theatrical life of the Company
The emotional story of Victoria Page, torn between her passion for dancing and the love of a man who makes her decide between the two.
Since the film is set in 1948 I have decided not to use any of the later famous Hitchcock scores but concert pieces and film scores from around this time and before. I have certainly unearthed some musical gems and made some unexpected discoveries along the way.
I hope that you will enjoy the choices that I have made in this playlist as an introduction to both the music of Bernard Herrmann and to the score that my brilliant musical associate, Terry Davies, and I are piecing together to create the musical world for our upcoming premiere of The Red Shoes.
Welles Raises Kane—Antimacassar (music from the films of Orson Welles)

One of the most beautiful discoveries was this mesmerising piece from a suite that Herrmann wrote (Welles Raises Kane), using themes from his first film, Citizen Kane.

Concerto Macabre Second Movement (from Hangover Square)

This is the second movement of the classic piano concerto from the brilliant but little known thriller, Hangover Square. We imagine it represents the moody and creatively volatile character of Julian Kraster, the composer who Vicky Page falls in love with.

Currier & Ives Suite (1935): II. Waltz: Moderato

This haunting Waltz, seemingly influenced by Ravel's La Valse, is perfect music for a ballet of the 1940's.

Currier & Ives Suite (1935): V. Torchlight Finale

Another livelier and energetic track from the same concert piece, Currier and Ives suite. We are imagining it as a riotous company party on the French Riviera!

Welles Raises Kane - Ragtime (music from the films of Orson Welles)

From Herrmann's Citizen Kane inspired Suite, we are utilising this piece as the score for a "Beach Ballet" performed by the Ballet Lermentov.

'Citizen Kane' Overture

One of the greatest revelations of the research into Herrmann's work was the discovery that Citizen Kane is full of dance music!

'The Ghost and Mrs. Muir' Main title/finale

Herrmann's favourite score and certainly one of my favourites too. This beautiful, yearning, bittersweet score gives our story its emotional centre and we are using it extensively throughout The Red Shoes.

'The Ghost and Mrs Muir:' Andante Cantabile

Another insinuating and gorgeous melody that we are using for the tortured mind of Ballet Impresario, Boris Lermentov.

'On the Dangerous Ground' Suite

A terrific less well known score that is full of Herrmann's driving energy.

'Vertigo:'Prelude/Nightmare

The greatest Hitchcock movie and one of the best that Herrmann ever wrote. It's hard to imagine this film without this score…a perfect collaboration.

'Vertigo:' Scene D'Amour

Herrmann at his twisted, romantic best!

'North by Northwest'

Hitchcock's great "chase" movie with one of Herrmann's most exciting scores.

'North by Northwest:' Conversation Piece

All Herrmann's "love" themes suggest a certain amount of unease and "trouble around the next corner"—perfect for Hitchcock.

'The Twilight Zone'

One of Herrmann's most famous themes for TV.

'Psycho' Suite

Possibly the most famous piece that Herrmann ever wrote. Who can forget those screeching strings for the unforgettable shower scene?

'Mysterious Island' Prelude/The Balloon

One of Herrmann's best "Adventure" scores…And great to dance to too?

'Cape Fear' Suite

Classic film…Classic score.

'Fahrenheit 451'

This magical score forms the basis of our score for the "ballet within the ballet", The Red Shoes. It's from a slightly later era than the other pieces that we are using in our score and creates its own unique sound world.

'Obsession:' Valse Lente

One of Herrmann's later film scores—a typically bittersweet Waltz.

'Taxi Driver:' Night Piece

Herrmann's last film and a revelation! Totally original and one of the most memorable aspects of Scorsese's masterpiece.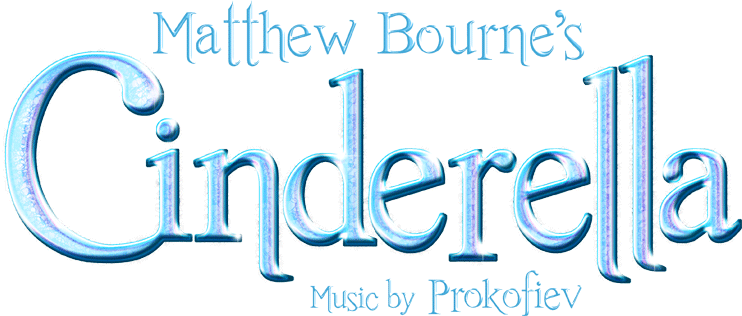 Onstage at the Ahmanson Theatre February 5 – March 10, 2019.
Buy Tickets