Sherwood Award
Center Theatre Group's $10,000 Dorothy and Richard E. Sherwood Award for theatre artists is given annually to nurture innovative and adventurous theatre artists working in Los Angeles. Two additional finalists will each receive a $1,000 honorarium.
The Sherwood Award nurtures the selected artists and invites them to engage in a professional relationship with Center Theatre Group. Sherwood awardees demonstrate leadership qualities, push existing boundaries, and are dedicated to improving the future of their respective artistic fields. Artists are not limited by title, role, or genre, but they must have a relationship to contemporary performance rooted in theatre.
Originally created in 1996 as an annual fund to support innovative, adventurous theatre artists from Los Angeles, the Sherwood Award was established in memory of Dorothy and Richard E. Sherwood. Both of the Sherwoods were patrons of the arts with a special appreciation for the energy and talent of artists at a catalytic moment in their career who are vanguards in theatre. Richard Sherwood was president of the Los Angeles County Museum of Art and president and then chairman of Center Theatre Group's Board of Directors from 1980 until his death in 1993. Dorothy Sherwood created the award to honor her husband and helped shepherd the award process since its inception before her passing in 2018. The award is endowed by the Sherwood family and honors the Sherwoods' passionate commitment to theatre.
Applications for the 2020 Sherwood Award are now open. The initial application is due June 10, 2019 at 11:59 pm. Select candidates will be invited to submit full applications. Full applications, along with letters of recommendation and work sample material, will be due no later than July 19, 2019 at 11:59 pm. The awardee will be announced at the LA STAGE Alliance Ovation Awards.
Applications Now Available
If we are to have a dynamic theatre expressing the world of the 21st century, we must recognize and nourish the explorative artist, particularly in the struggle of the early years of a career.
Information Session
There will be one information session for interested applicants with the Sherwood team: Center Theatre Group Line Producer for Special Artistic Projects Patricia Garza and Sherwood Fellow Bailey J. Koch. This session is recommended, not required, and is available to anyone who would like more information or clarification about the application process.
The information session will be held on Tuesday, May 21 at 7 pm (please RSVP by Friday, May 17 at 6 pm).
The information session will take place at the Center Theatre Group offices at the Music Center Annex, 601 W Temple St, Los Angeles, CA 90012. Parking is provided. To RSVP or if you have any additional questions, please email Sherwood@ctgla.org.
Sherwood Award Requirements
Applicants must be:
An individual artist (no groups or teams)
A resident of Los Angeles for at least two years
An artist who has developed/collaborated on at least two fully produced projects in Los Angeles
Emerging in their field and/or at a catalytic moment in their career (which does not reflect the age of the artists, but where they are in the trajectory of their careers)
Sherwood Award priorities:
Competitive candidates will demonstrate the following qualities:
Innovative—introducing new ideas; original and creative in thinking
Pushing boundaries—extending frontiers, experimenting, challenging the theatrical norm, finding new forms of artistic expression
Exceptional talent—the ability to capture the attention of the audience through pure skill and craft, a natural ability or aptitude in the selected field, translating passion and dedication into works of art, etc.
Effective communication—theatre artists who can passionately and effectively communicate their point of view and distinct artistic voice.
About the Sherwood Award Application Process
There are four phases in the Sherwood Award application process.
Phase One (May – June)

Initial applications are reviewed by the Sherwood Fellow and Center Theatre Group's Artistic staff. Applicant's submitted application, professional resume, artist statement, and website materials will be reviewed.

Phase Two (Late June – August)

Applicants who meet the requirements of the Sherwood Award and demonstrate qualities aligning with the priorities outlined above, or applicants who are nominated by an external nomination committee, are invited to submit a full application. Full applications are reviewed by the Sherwood team and one external reviewer. In addition to the initial application, work sample material, one letter of recommendation, and written responses will be reviewed.

Phase Three (August – September)

Approximately eight semi-finalists will be selected. Semi-finalists will be reviewed by an external panel of professionals, who will make recommendations to the Sherwood team. These applicants will then interview with the Sherwood team. Three finalists will then be selected.

Phase Four (October)

The three finalists will interview with the Sherwood Award panel comprised of the Sherwood team and additional Center Theatre Group Artistic staff. By this point, all members of the panel will have reviewed the candidates' work. Finalists will be announced in early October, and the Sherwood Award recipient will be announced at the Ovation Awards.
2019 Sherwood Award Recipient
On January 28, 2019 Center Theatre Group honored Kristina Wong as the 2019 Sherwood Award recipient for her exceptional contribution to the Los Angeles theatre landscape and her work as an innovative and adventurous artist.
Kristina Wong is a performance artist, comedian, and writer who has been presented internationally across North America, the UK, Hong Kong, and Africa. Most recently, her solo theatre show The Wong Street Journal was presented by the U.S. Consulate in Lagos, Nigeria. Her commentaries have appeared on American Public Media's Marketplace, PBS, VICE, Jezebel, Playgirl Magazine, Huffington Post, and CNN. She's been awarded artist residencies from the MacDowell Colony, New York Theatre Workshop, and Ojai Playwrights Festival. Her work has been awarded with grants from Creative Capital, The MAP Fund, Center for Cultural Innovation, National Performance Network, and a COLA Master Artist Fellowship from the Los Angeles Department of Cultural Affairs. Her newest performance project is "Kristina Wong for Public Office"—a simultaneous real life campaign for public office and performance art piece. She is the artist-in-residence at the San Diego Airport, where she is exploring the site as a literal purgatory in a border town. She is also currently the artist-in-residence at the Dream Resource Center, working with undocumented immigrants and their allies on an original theatre piece.
Sherwood Fellowship
To aid the Sherwood Artistic Programs Coordinator and Center Theatre Group's Artistic Development Program in the administration and coordination of the award process, a professional fellowship is offered to an emerging and aspiring arts professional. In addition to a stipend, the fellow receives a mentorship in contemporary theatre and gains exposure to contemporary work being presented in Los Angeles.
2019 Sherwood Fellow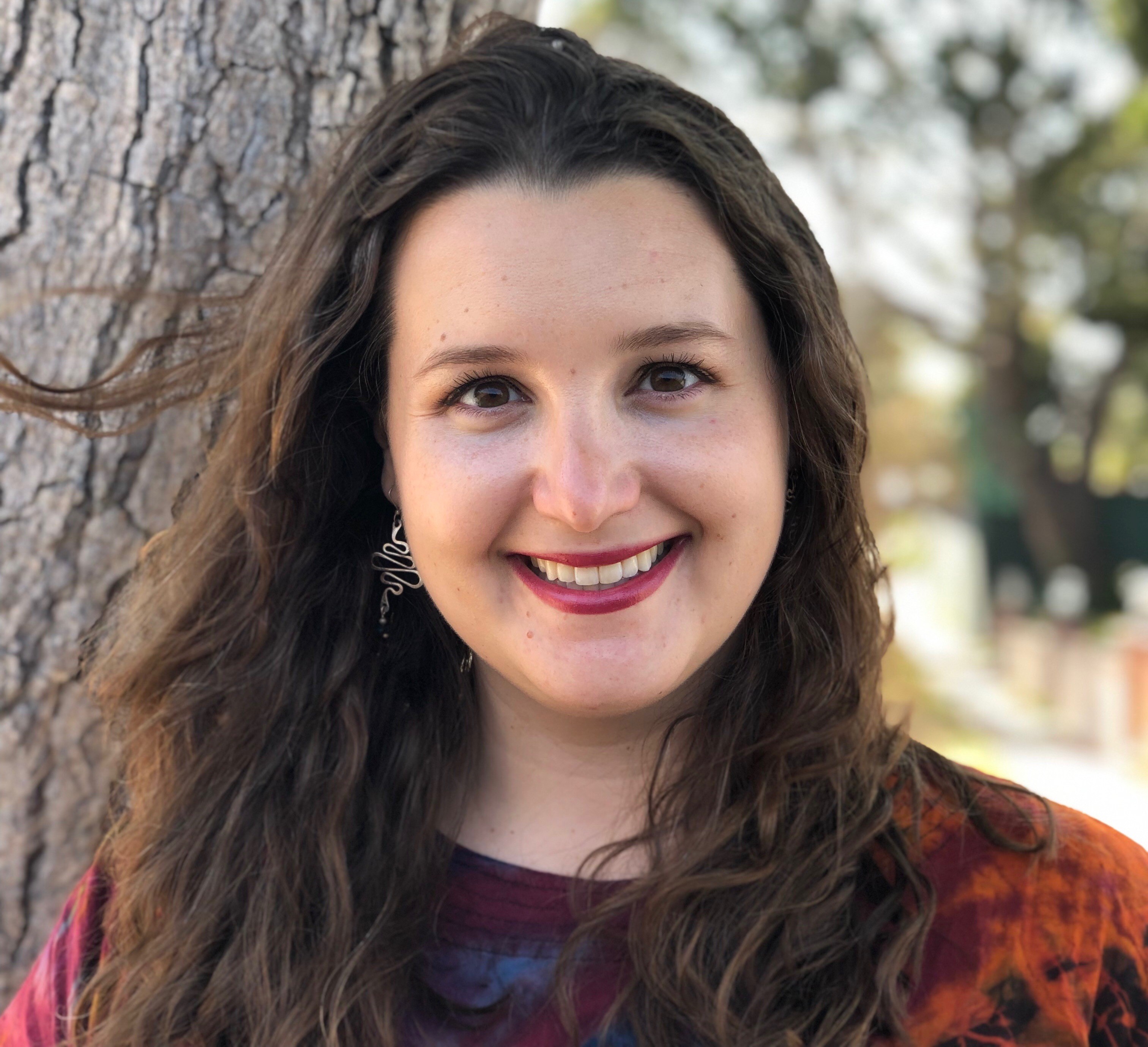 Bailey J. Koch is a first-year MFA/MBA theatre management student at CSU Long Beach. Originally from Folly Beach, South Carolina, Bailey has experience as a director, dramaturg, and casting director, among other credits. She has previously worked for Playwrights Horizons, Lower Manhattan Cultural Council, and the Incubator Arts Project, as well as NBC Universal, Showtime, and Warner Brothers studios. She has also served as a script reader for The Theatre @ Boston Court's California Playwrights Initiative. She is passionate about diversity and inclusivity in the theatre. She is an alum of NYU's Tisch School of the Arts.
Sherwood Award Past Recipients