Sherwood Award
Center Theatre Group's $10,000 Richard E. Sherwood Award for emerging theatre artists is given annually to nurture innovative and adventurous theatre artists working in Los Angeles.
The Sherwood Award was established in 1996 by the Sherwood family in memory of Richard E. Sherwood, a patron of the arts who was passionately committed to theatre and had a special appreciation for the energy and talent of emerging artists. A former president of LACMA, he was president and then chairman of the Center Theatre Group Board of Directors from 1980 until his passing in 1993.
2019 Sherwood Award Applications
The application for the 2019 Sherwood Award is now closed. The awardee will be announced at the LA STAGE Alliance Ovation Awards.
For more information or any questions about the Sherwood Award, please contact Sherwood@CTGLA.org.
If we are to have a dynamic theatre expressing the world of the 21st century, we must recognize and nourish the explorative artist, particularly in the struggle of the early years of a career.
2019 Sherwood Finalists
Bruce A. Lemon Jr., Marike Splint, and Kristina Wong were selected as finalists for the 2019 Sherwood Award for their exceptional contributions to the Los Angeles theatre landscape, their enthusiasm in pushing formal and aesthetic boundaries, and their demonstrated dedication to improving their respective artistic fields.
Bruce Lemon is a storyteller born and raised in Watts, California. As a child, his father made him write stories and read them aloud in the hallway as punishment for lies and mischief. He's still in trouble. Host of 89.3 KPCC In-Person's UnheardLA. Artistic Director of Watts Village. Associate Artistic Director/Ensemble with Cornerstone Theater Company. Illyrian Player. Actor, writer, director, producer, creative collaborator. Hobbies include: holding a mirror up to America, rabble rousing, chasing dreams, working for the reimagining of his community, and listening to the kids. Recent Credits: actor: What Happens Next (La Jolla Playhouse); assistant director: Elliot, A Soldier's Fugue (Center Theatre Group/Douglas). Current projects: Change: Watts Residency (Cornerstone/Nancy Keystone); writer/performer: Relatives (Inner-City Arts/Rosenthal); producer: Gunshot Medley (Rogue Machine). Awards: 2016 Princess Grace. 2014 BroadwayWorld LA. BA—Hampton University, PAP—The Juilliard School, MFA—New School for Drama.
---
Marike Splint is a theatre maker from the Netherlands based in Los Angeles, specializing in creating work in public space that explores the relationship between people, places, and identity. She has created shows in sites ranging from a bus driving through a transitional neighborhood to wide open meadows, taxicabs, train stations, and hotel rooms. A few past presenters include Urbane Kuenste Ruhr (Germany), Oerol Festival (The Netherlands), GeoAIR (Tbilisi, Georgia), Anciens Abattoirs de Casablanca (Morocco), La Jolla Playhouse, the City of Santa Monica, and the Los Angeles Exchange Festival (USA). She has been invited to the Internationales Forum at the Theatertreffen in 2017 and the Rencontres Internationales at the Festival TransAmériques in 2018. Marike received her BA in philosophy from the University of Amsterdam and her MFA in directing from Columbia University and currently serves as a faculty member in the department of theatre at UCLA.
---
Kristina Wong is a performance artist, comedian, and writer who has been presented internationally across North America, the UK, Hong Kong, and Africa. Most recently, her solo theatre show The Wong Street Journal was presented by the U.S. Consulate in Lagos, Nigeria. Her commentaries have appeared on American Public Media's Marketplace, PBS, VICE, Jezebel, Playgirl Magazine, Huffington Post, and CNN. She's been awarded artist residencies from the MacDowell Colony, New York Theatre Workshop, and Ojai Playwrights Festival. Her work has been awarded with grants from Creative Capital, The MAP Fund, Center for Cultural Innovation, National Performance Network, and a COLA Master Artist Fellowship from the Los Angeles Department of Cultural Affairs. Her newest performance project is "Kristina Wong for Public Office"—a simultaneous real life campaign for public office and performance art piece. She is the artist-in-residence at the San Diego Airport, where she is exploring the site as a literal purgatory in a border town. She is also currently the artist-in-residence at the Dream Resource Center, working with undocumented immigrants and their allies on an original theatre piece.
Sherwood Award Requirements
Applicants must be:
An individual artist (no groups or teams)
A resident of Los Angeles for at least two years
An artist who has developed/collaborated on at least two fully produced projects in Los Angeles
Emerging in their field and/or at a catalytic moment in their career (which does not reflect the age of the artists, but where they are in the trajectory of their careers)
Sherwood Award priorities:
Competitive candidates will demonstrate the following qualities:
Innovative—introducing new ideas; original and creative in thinking
Pushing boundaries—extending frontiers, experimenting, challenging the theatrical norm, finding new forms of artistic expression
Exceptional talent—the ability to capture the attention of the audience through pure skill and craft, a natural ability or aptitude in the selected field, translating passion and dedication into works of art, etc.
Effective communication—theatre artists who can passionately and effectively communicate their point of view and distinct artistic voice.
About the Sherwood Award Application Process
There are four phases in the Sherwood Award application process.
Phase One (June)

Initial applications are reviewed by the Sherwood Artistic Program Coordinator, the Sherwood Fellow, and Center Theatre Group's Artistic Development Program Manager (Sherwood Team). Applicant's submitted application, professional resume, and artist statement will be reviewed.

Phase Two (Late June – August)

Applicants who meet the requirements of the Sherwood Award and demonstrate qualities aligning with the priorities outlined above, or applicants who are nominated by an external nomination committee, are invited to submit a full application. Full applications are reviewed by the Sherwood Team and one external reviewer. In addition to the initial application, work sample material, one letter of recommendation, and written responses will be reviewed.

Phase Three (August – September)

Approximately eight semi-finalists will be selected. Semi-finalists will be reviewed by an external panel of professionals who will make recommendations to the Sherwood Team. These applicants will then interview with the Sherwood Team. Three finalists will then be selected.

Phase Four (October)

The three finalists will interview with the Sherwood Award Panel comprised of Dee Sherwood, the Sherwood Team, and additional Center Theatre Group artistic staff. By this point, all members of the Panel will have reviewed the candidates' work. Finalists will be announced in early October, and the Sherwood Award recipient will be announced at the Ovation Awards.
---
Sherwood Fellowship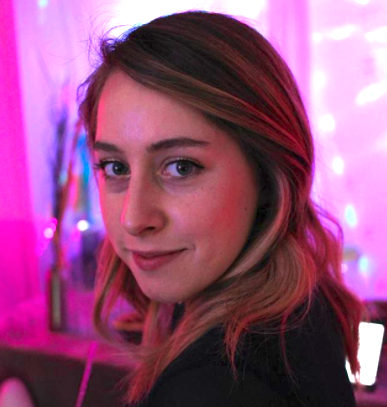 To aid the Sherwood Artistic Programs Coordinator and Center Theatre Group's Artistic Development Program in the administration and coordination of the award process, a professional fellowship is offered to an emerging and aspiring arts professional. In addition to a stipend, the fellow receives a mentorship in contemporary theatre and gains exposure to contemporary work being presented in Los Angeles.
Lily Comeau is a graduate candidate at California State University, Northridge where she is pursuing her Master's degree in Theatre. She is a graduate of Eugene Lang College, The New School for Liberal Arts where she received her Bachelor's degree in Theatre and minored in Visual Arts. While finishing up her degree, she has focused her attention to work that champions the value of theatre. Upon graduation she hopes to be an advocate for the arts in Los Angeles by making arts accessible for everyone in our community.
To request more information about the Sherwood Fellowship, please e-mail Sherwood@CTGLA.org.
Sherwood Award Past Recipients