Meet the CTG Collective Artists
Luis Alfaro, Culture Clash, Elephant Room, Lars Jan, Daniel Alexander Jones, Miwa Matreyek, Dominique Morisseau, and Kristina Wong are the CTG Creative Collective.
Luis Alfaro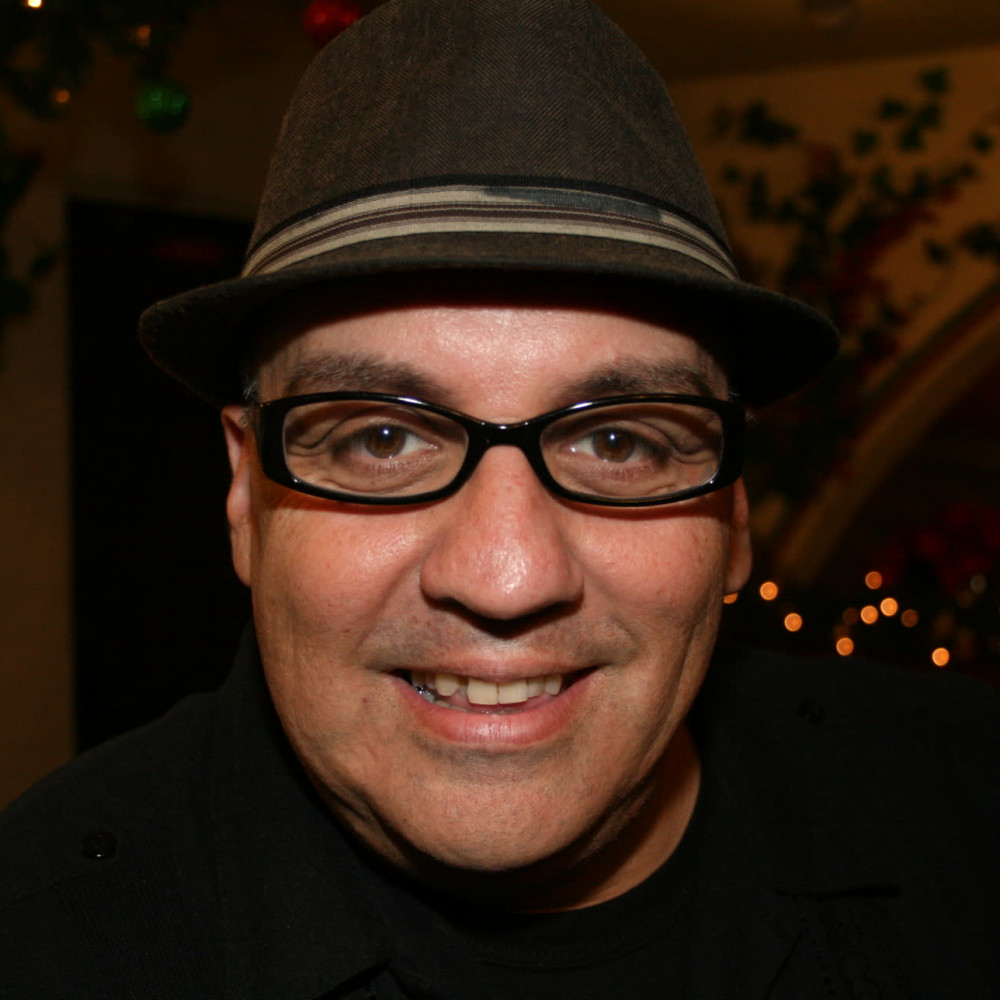 Luis Alfaro is a Chicano writer known for his work in poetry, theater, short stories, performance and journalism. Luis spent six seasons as the Playwright-in-Residence at the Oregon Shakespeare Festival from 2013–2019. He was a member of the Playwright's Ensemble at Chicago's Victory Gardens Theatre from 2013–2020. Luis is the recipient of a MacArthur Foundation Fellowship. He was recently awarded the PEN America/Laura Pels International Foundation Theater Award for a Master Dramatist, the United States Artist Fellowship, and the Ford Foundation's Art of Change Fellowship. His plays and performances include Electricidad, Oedipus El Rey, Mojada, Delano and Body of Faith. Luis spent over two decades in the Los Angeles poetry community and toured for ten years as a performance artist. He is a tenured professor at USC. His play anthology, The Greek Trilogy of Luis Alfaro, was just released from Methuen Press.
Luis was a participant in Center Theatre Group's 2018/19 L.A. Writers' Workshop.
Culture Clash (Richard Montoya, Ric Salinas, and Herbert Siguenza)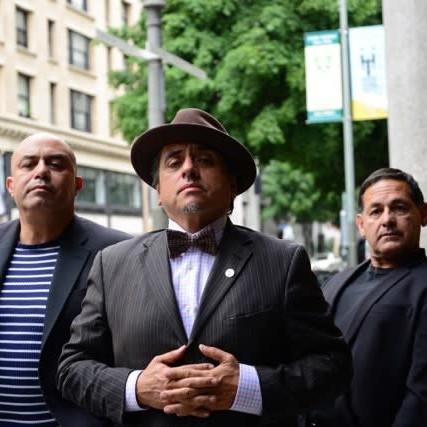 Since the Spring of 1984 Culture Clash has been creating inventive works for the national stage. Exploding onto the scene in San Francisco's Mission District in a small art gallery, they have over the years crafted full-length landmark stage plays and site specific works deeply exploring the LatinX-Chicano experience and life in the margins of the USA. Chavez Ravine, Water & Power, Carpa Clash, Bordertown, and American Night are some of the troupe's tasty offerings enjoyed by Center Theatre Group audiences from Bunker Hill to Culver City.
Their role as citizen artists and chroniclers of their times has seen them in Miami for Radio Mambo, Washington, D.C. for Anthems, and on the streets of the Lower East Side for Nuyorican Stories, places where they responded to the new world around them outside of the West Coast—an important tool now some 30 years later as we enter a challenging chapter of creating new works and rediscover older works in response to our uncertain times. A newly curated and serialized retelling of Chavez Ravine will premiere as part on Center Theatre Group's Digital Stage in early 2021.
Elephant Room (Steve Cuiffo, Trey Lyford, and Geoff Sobelle)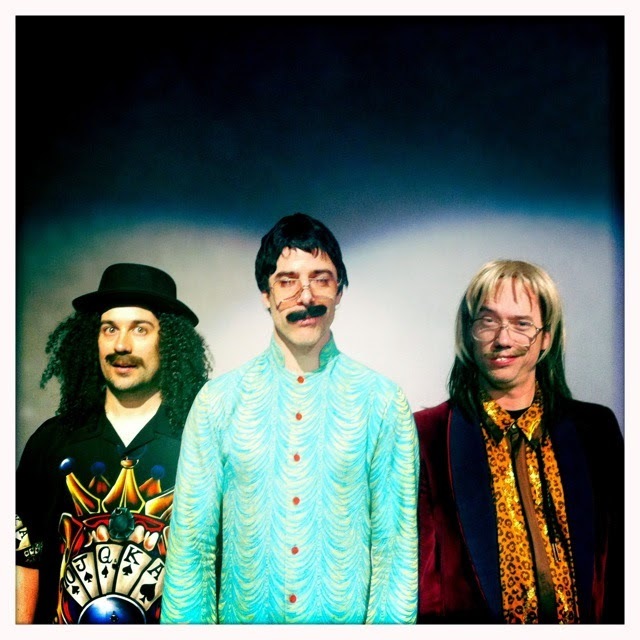 Elephant Room is the collaboration of theatre artists and magicians Steve Cuiffo, Geoff Sobelle, and Trey Lyford. With their unique fusion of illusion and idiocy, Elephant Room creates comedic pieces of strange that reveal the surreal wonder at the heart of contemporary life.
Collectively their Center Theatre Group credits include Elephant Room, The Object Lesson, all wear bowlers, and Lucas Hnath's Dana H. Their latest collaboration, Elephant Room 2: Dust from the Stars, is a commission from Center Theatre Group and will premiere in winter 2020. Their work has been seen at St Ann's Warehouse and The Box in New York, the Museum of Contemporary Art Chicago, Philadelphia's FringeArts, The Edinburgh Fringe, EMPAC of Troy, and Arena Stage in Washington, D.C. Their work has received support from the New England Foundation of the Arts, Pew Center for the Arts and Heritage, The Orchard Project, and Creative Capital.
Their collaboration continues to inspire their individual work. In addition to Elephant Room, Cuiffo has worked as a consultant on several of David Blaine's ABC television specials and most recently completed a 40 city U.S. tour as Magic Director on David Blaine Live. Sobelle continues to tour his award-winning original works The Object Lesson and HOME, and Lyford devises new works with his company gimmick.
Lars Jan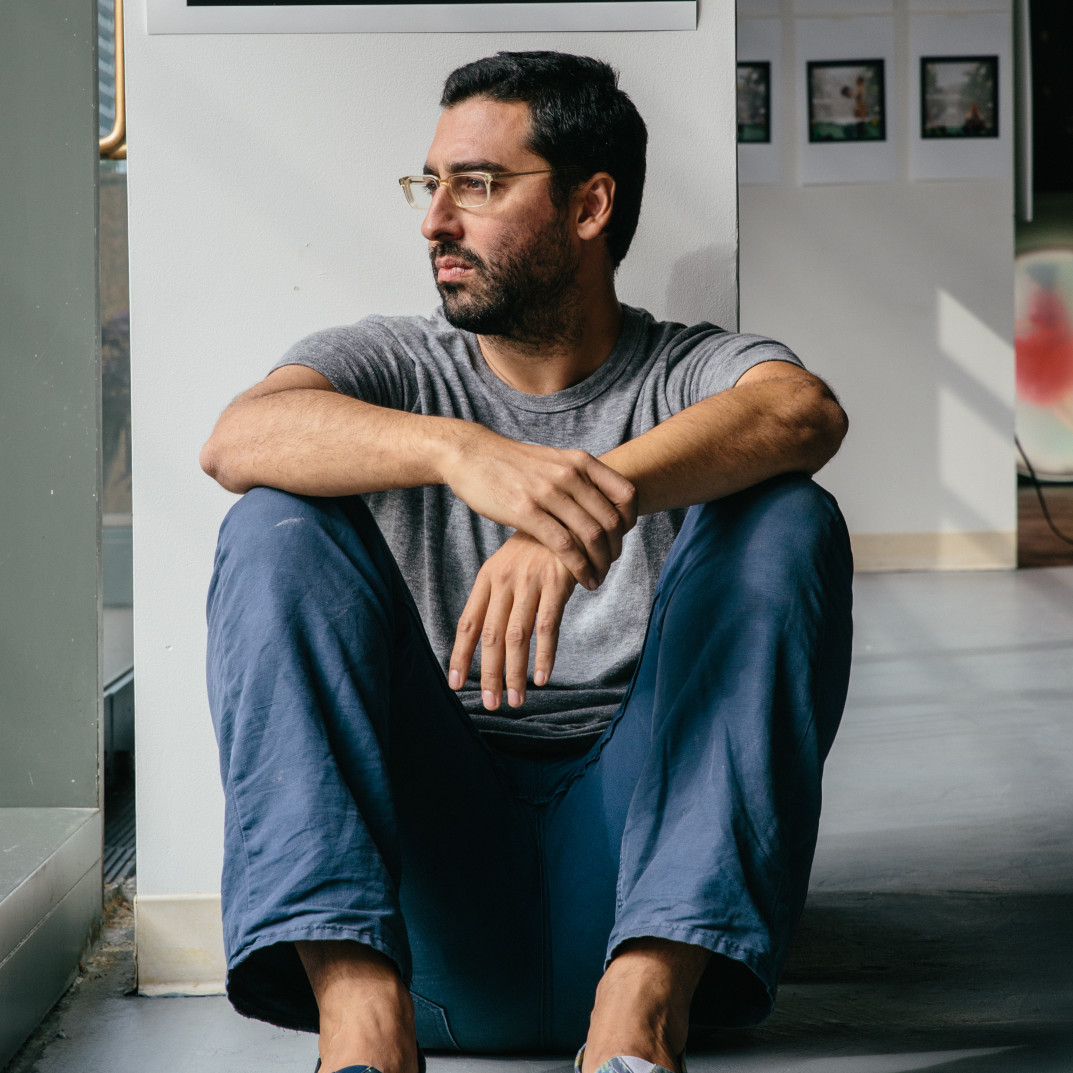 The son of émigrés from Afghanistan and Poland, Lars Jan is a director, artist, writer, and activist known for visually striking, genre-bending performance and installation works exploring emerging technologies, live gatherings, and unclassifiable experience. Jan's original works—including The White Album, Holoscenes, The Institute of Memory (TIMe), Abacus, and Slow Moving Luminaries—have been presented by Center Theatre Group, BAM Next Wave Festival, Whitney Museum, Sundance Film Festival, Art Basel, CAP UCLA, Under the Radar Festival, PICA's TBA Festival, REDCAT, ICA Boston, YBCA, Wexner Center, On the Boards, Toronto Nuit Blanche, London's Burning Festival, Poland's Boska Komedia Festival, NYU Abu Dhabi, Istanbul Modern, and Sydney Festival.
He began his relationship with Center Theatre Group as the recipient of the 2008 Sherwood Award, culminating in The Lunacy Commission at the Kirk Douglas Theatre. His recent staging of Joan Didion's seminal essay The White Album was commissioned and co-presented by Center Theatre Group. His climate change-themed installation, Holoscenes, created a sensation in Times Square, coinciding with the US withdrawal from the Paris Climate Accords. He is a TED Senior Fellow and Sundance New Frontier Story Lab advisor. Lars is represented by Charlie James Gallery and on faculty at CalArts.
Daniel Alexander Jones
Daniel Alexander Jones exemplifies the artist as energy worker. While his wildflower body of original work includes plays, performance pieces, recorded music, concerts, music theatre events, essays, and long-form improvisations, energy is his true medium. The Herb Alpert Foundation notes that he "creates multi-dimensional experiences where bodies, minds, emotions, voices, and spirits conjoin, shimmer, and heal." Jones's critically acclaimed performance pieces include Radiate (Soho Rep and national tour including the Kirk Douglas Theatre), Black Light (Public Theater, Greenwich House Theatre, American Repertory Theatre, Penumbra Theatre), Duat (Soho Rep); An Integrator's Manual, (La MaMa, etc. and Fusebox Festival). Jones has recorded five albums of original songs as his alter-ego, Jomama Jones.
Jones was a 2019 Guggenheim Fellow, the recipient of a 2019 Helen Merrill Playwriting Award, is a Doris Duke Artist Award recipient, and has received support from USA Artists, Creative Capital, and the MAP Fund. He was awarded an Alpert Award in the Arts, a Bistro Award, and the Franky Award in Performance. Jones is a Professor of Theatre at Fordham University. Love Like Light, a career-spanning collection of Daniel's writing for performance, will be published by 53rd State Press in 2020.
Miwa Matreyek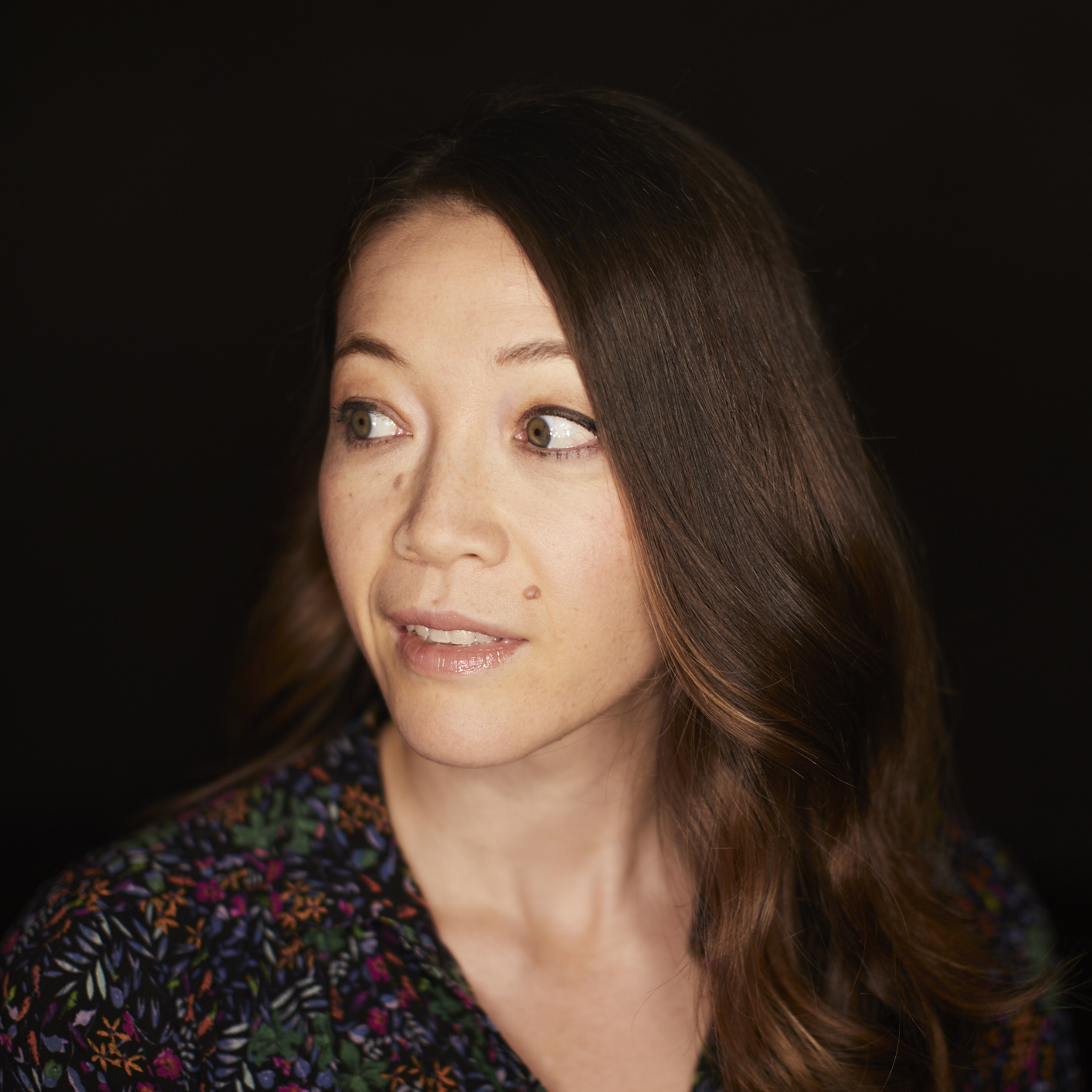 Miwa Matreyek is an animator, designer, and performer based in Los Angeles. Coming from a background in animation, Matreyek creates live, staged performances where she interacts with her kaleidoscopic moving images as a shadow silhouette, in a dreamlike visual space that makes invisible worlds visible. Her work often weave surreal and poetic narratives of conflict between humanity and nature. She performs her interdisciplinary shadow performances all around the world, including theatre/performance festivals, animation/film festivals, museums, universities, and tech conferences. A few past presentations include TEDGlobal, New Frontier at Sundance Film Festival (2011, 2014, 2020), MOMA, SFMoMA, Fusebox Festival, TBA Festival, White Light Festival at Lincoln Center, Walker Art Center, REDCAT, and many more.
She received her MFA for Experimental Animation and Integrated Media from CalArts in 2007.
Her solo works include Infinitely Yours (2020), This World Made Itself (2013), Myth and Infrastructure (2010), and Dreaming of Lucid Living (2007). She is also a co-founder and core-collaborator of the multimedia theatre company Cloud Eye Control. She is a recipient of the Center Theatre Group Sherwood Award (2016), Creative Capital Award (2013), and Princess Grace Award (2007), and has taken part in residencies at MacDowell Colony and Headlands Center for the Arts.
Dominique Morisseau
Dominique Morisseau is an alumna of Center Theatre Group's L.A. Writers' Workshop. She is also the author of The Detroit Project (a three-play cycle), which includes Skeleton Crew (Atlantic Theater Company), Paradise Blue (Signature Theatre), and Detroit '67 (Public Theater, Classical Theatre of Harlem, and NBT). Additional plays include Pipeline (Lincoln Center Theater), Sunset Baby (LAByrinth Theater), Blood at the Root (National Black Theatre), and Follow Me To Nellie's (Premiere Stages). She is also the Tony-nominated book writer on the Broadway musical Ain't Too Proud—The Life and Times of the Temptations (Imperial Theatre). Dominique has developed work at Sundance Lab, Williamstown Theatre Festival, and Eugene O'Neill Playwrights Conference. She most recently served as Co-Producer on the Showtime series Shameless(three seasons). Additional awards include Spirit of Detroit Award, PoNY Fellowship, Sky-Cooper Prize, TEER Trailblazer Award, Steinberg Playwright Award, Audelco Awards, NBFT August Wilson Playwriting Award, Edward M. Kennedy Prize for Drama, OBIE Awards (two), Ford Foundation Art of Change Fellowship, Variety's Women of Impact for 2017/18, and a recent MacArthur Genius Grant Fellow.
Kristina Wong
Kristina Wong is a performance artist, comedian, writer, and elected representative who has been presented internationally across North America, the UK, Hong Kong and Africa. Her work has been awarded with grants from Creative Capital, The MAP Fund, Center for Cultural Innovation, National Performance Network, and a COLA Master Artist Fellowship from the Los Angeles Department of Cultural Affairs, as well as eight Los Angeles Artist-in-Residence awards. Center Theatre Group honored her with the 2019 Sherwood Award. Her rap career in post-conflict Northern Uganda was the subject of The Wong Street Journal which toured the US, Canada, and Lagos, Nigeria (presented by the US Consulate). Her long-running show Wong Flew Over the Cuckoo's Nest looked at the high rates of depression and suicide among Asian American women and is now a concert film. Kristina currently serves as the elected representative of Wilshire Center Koreatown Sub-district 5 Neighborhood Council, the subject of her latest show, Kristina Wong for Public Office. The national tour of that show has been postponed due to the pandemic. She's pivoted to performing Kristina Wong, Sweatshop Overlord about how in 10 days during the pandemic, she went from out-of-work artist to factory overlord of the Auntie Sewing Squad, leading hundreds of volunteers sewing for vulnerable communities. Kristina Wong for Public Office will premiere as part of Live from the KDT on Center Theatre Group's Digital Stage October 30, 2020.