Sherwood Award
Center Theatre Group's $10,000 Dorothy and Richard E. Sherwood Award for theatre artists is given annually to nurture innovative and adventurous theatre artists working in Los Angeles. Two additional finalists will each receive a $2,000 honorarium.
The Sherwood Award nurtures the selected artists and invites them to engage in a professional relationship with Center Theatre Group. Sherwood Awardees demonstrate leadership qualities, push existing boundaries, and are dedicated to improving the future of their respective artistic fields. Artists are not limited by title, role, or genre, but they must have a relationship to contemporary performance rooted in theatre.
Originally created in 1996 as an annual fund to support innovative, adventurous theatre artists from Los Angeles, the Sherwood Award was established in memory of Dorothy and Richard E. Sherwood. Both of the Sherwoods were patrons of the arts with a special appreciation for the energy and talent of artists at a catalytic moment in their career who are vanguards in theatre. Richard Sherwood was president of the Los Angeles County Museum of Art and president and then chairman of Center Theatre Group's Board of Directors from 1980 until his death in 1993. Dorothy Sherwood created the award to honor her husband and helped shepherd the award process since its inception before her passing in 2018. The award is endowed by the Sherwood family and honors the Sherwoods' passionate commitment to theatre.
2021 Sherwood Award Applications
The application for the 2021 Sherwood Award is now live. The deadline for the initial application is June 17, 2020 at 12pm. Select candidates will be invited to submit full applications. Full applications, along with letters of recommendation and work sample material, will be due no later than August 14, 2020. The awardee will be announced at the LA STAGE Alliance Ovation Awards.
For more information or any questions about the Sherwood Award, please contact Sherwood@ctgla.org.
If we are to have a dynamic theatre expressing the world of the 21st century, we must recognize and nourish the explorative artist, particularly in the struggle of the early years of a career.
Artist Statement Workshop/Information Session
We are hosting an Artist Statement Workshop via Zoom for interested applicants on Saturday, June 13 at 11am. Former Sherwood Awardee Miranda Wright and the Sherwood Team, Center Theatre Group Line Producer for Special Artistic Projects, Patricia Garza, and Sherwood Fellow Brianna Saranchock, will lead applicants through a series of exercises that will help them craft a captivating artist statement for Phase 1 of the application and future endeavors. This session is recommended, not required, and is open to anyone who would like more information or clarification about the application process.
To RSVP, please email Sherwood@ctgla.org by Thursday, June 11, 2020 so we can send you the link to join us.
Sherwood Award Requirements
Applicants must be:
An individual artist (no groups or teams)
A resident of Los Angeles for at least two years
An artist who has developed/collaborated on at least two fully produced projects in Los Angeles
Emerging in their field and/or at a catalytic moment in their career (which does not reflect the age of the artists, but where they are in the trajectory of their careers)
Sherwood Award Priorities:
Competitive candidates will demonstrate the following qualities:
Innovative—introducing new ideas; original and creative in thinking
Pushing boundaries—extending frontiers, experimenting, challenging the theatrical norm, finding new forms of artistic expression
Exceptional talent—the ability to capture the attention of the audience through pure skill and craft, a natural ability or aptitude in the selected field, translating passion and dedication into works of art, etc.
Effective communication—theatre artists who can passionately and effectively communicate their point of view and distinct artistic voice.
About the Sherwood Award Application Process
There are four phases in the Sherwood Award application process.
Phase One (May – June)

Initial applications are reviewed by the Sherwood Fellow and a member of Center Theatre Group's Artistic staff (Sherwood Team). Applicants' submitted applications, professional resumes, artist statements, and website materials will be reviewed.

Phase Two (Late June – August)

Applicants who meet the requirements of the Sherwood Award and demonstrate qualities aligning with the priorities outlined above, or applicants who are nominated by an external nomination committee, are invited to submit a full application. Full applications are reviewed by the Sherwood team and one external reviewer. In addition to the initial application, work sample material, one letter of recommendation, and written responses will be reviewed.

Phase Three (August – September)

Approximately eight semi-finalists will be selected. Semi-finalists will be reviewed by an external panel of professionals, who will make recommendations to the Sherwood team. These applicants will then interview with the Sherwood team. Three finalists will then be selected.

Phase Four (October)

The three finalists will interview with the Sherwood Award panel comprised of the Sherwood team and additional Center Theatre Group Artistic staff. By this point, all members of the panel will have reviewed the candidates' work. Finalists will be announced in early October, and the Sherwood Award recipient will be announced at the Ovation Awards.
2020 Sherwood Award Recipient
On January 13, 2020 Center Theatre Group announced the selection of composer and director Mat Diafos Sweeney as the 2020 Sherwood Award recipient for his exceptional contribution to the Los Angeles theatre landscape and his work as an innovative and adventurous artist.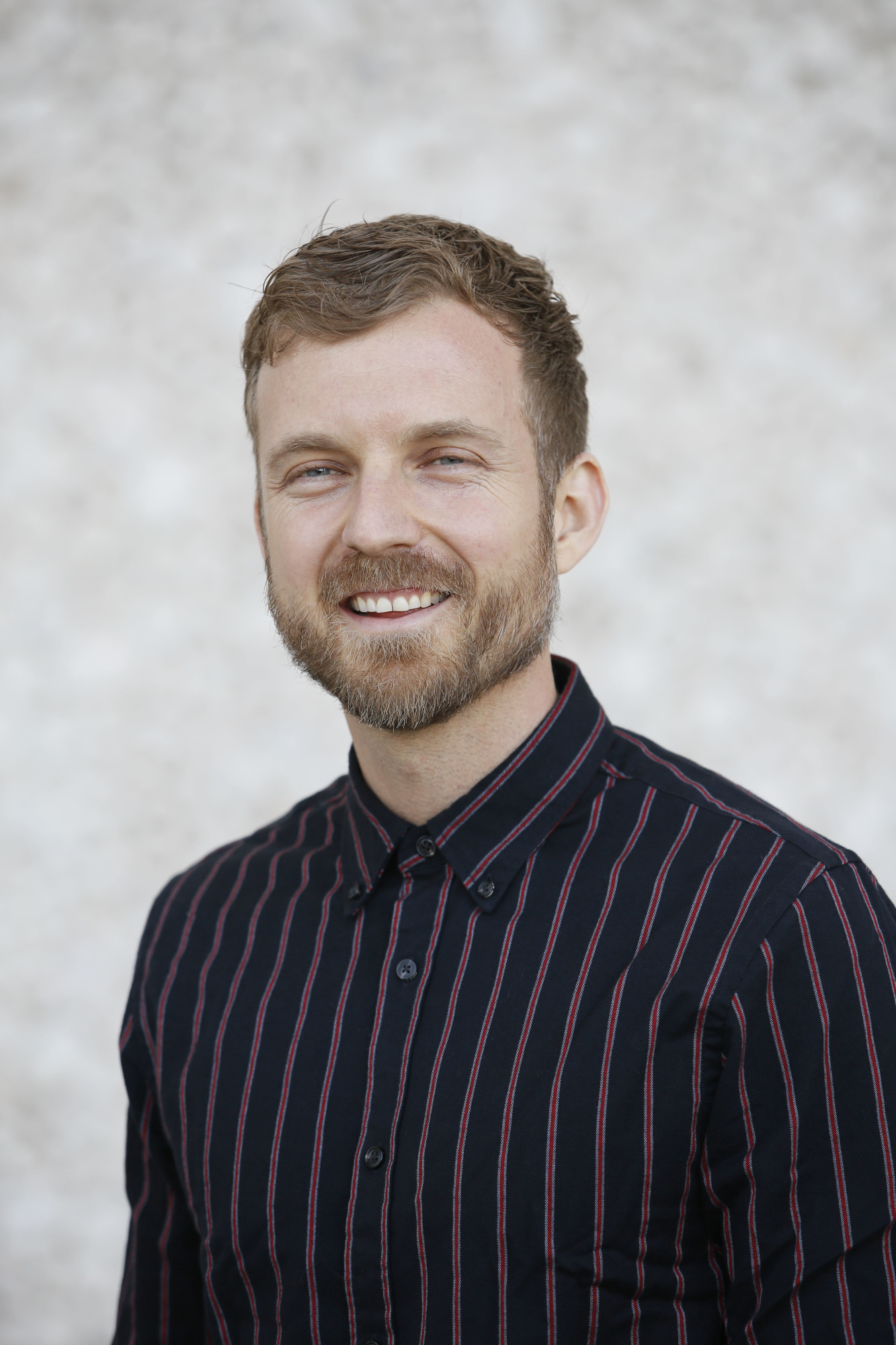 Mat Diafos Sweeney (Composer and Director) is an Ovation Award-winning performance maker from Los Angeles. His practice includes directing, choreographing, designing, composing music, and writing/collaging texts to make new theatre. He creates through-composed performance work for multi-disciplinary ensembles, often devised and staged in non-theatrical venues. He has been independently producing work as four larks since 2008, with an evolving coterie of collaborators across the US and Australia. His most recent projects include undine, a New Music USA supported ecofeminist songspiel in a converted flower shop downtown, and katabasis, a processional opera staged around the grounds and gardens of the Getty Villa, styled after ancient mystery rites. In the coming year he will continue his ongoing series of site-specific performance activations for the Los Angeles Chamber Orchestra, present his participatory installation song cycle hymns, and premiere his new adaptation of Mary Shelley's frankenstein at the Wallis.
The 2020 selection process was made possible by a diverse group of external reviewers outside of Center Theatre Group. Miwa Matreyek (animator/performer—2016) and Miranda Wright (producer—2014), both previous Sherwood Awardees, were invited to review the second phase pool of applicants. Their insightful feedback as previous recipients and established working theatre artists helped to narrow down the pool to eight semifinalists. The semifinalist applications were then sent to a panel of five accomplished theatre professionals based on their experience and expertise in the Los Angeles community. Their analyses and judicious questions provided the basis for the structure of each interview with the Sherwood team. Center Theatre Group would like to thank Miwa Matreyek and Miranda Wright, Sean Cawelti (Sherwood Awardee—2015, Artistic Director of Rogue Artists Ensemble, director and puppet, mask, and video designer), Malcolm Darrell (Associate Creative Director, Walt Disney Imagineering), Nancy Keystone (Artistic Director/Executive Producer of Critical Mass Performance Group, director), Laurel Kishi (Performing Arts Manager, J. Paul Getty Museum), and Edgar Miramontes (Deputy Executive Director & Curator, REDCAT) for their time in helping us recognize the next Sherwood Award recipient.
Sherwood Fellowship
To aid the Sherwood Artistic Programs Coordinator and Center Theatre Group's Artistic Development Program in the administration and coordination of the award process, a professional fellowship is offered to an emerging and aspiring arts professional. In addition to a stipend, the fellow receives a mentorship in contemporary theatre and gains exposure to contemporary work being presented in Los Angeles.
2020 Sherwood Fellow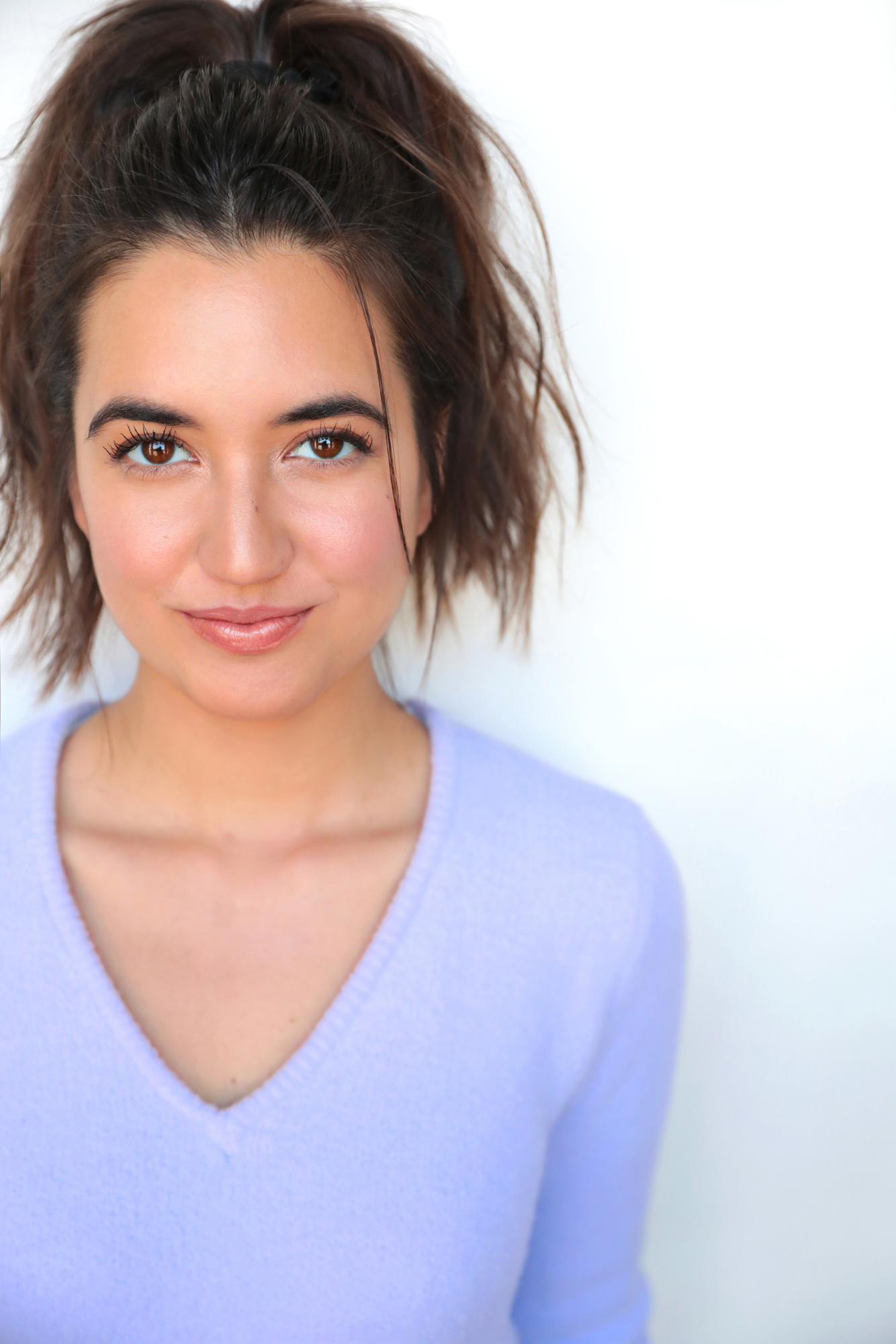 Brianna Saranchock is a proud native of San Juan, Puerto Rico. Having just graduated from the Theatre Academy of Los Angeles City College, she was recognized as an Irene Ryan Nominee for the role of Girl in Hot L Baltimore and Miss Lydia Bennet in Pride and Prejudice; both plays directed by Louie Piday. In her first year at LACC she was part of the ensemble of Freddy, a collaboration with the Fountain Theatre, and in 2019 as part of the Student Directed One-Acts, she had the privilege of directing her first play, Slaughter in the Lake, written by fellow Puerto Rican Jose Rivera. Most recently she assistant directed a production of The Man Who Came to Dinner, directed by Bruce Kimmel at the Lonny Chapman Theatre. Brianna deeply believes in the theatre community of Los Angeles and is honored and thankful to be a part of the Sherwood Fellowship at Center Theatre Group.
To request more information about the Sherwood Fellowship, please email Sherwood@ctgla.org.
Sherwood Award Past Recipients