About the Teaching Artists
Christine Breihan
Christine Breihan is a performer, movement choreographer and educator based in Los Angeles. In LA, she has worked with award-winning companies across the city including Center Theater Group, A Noise Within, Padua Playwrights, The Fountain, Theater of NOTE, Sacred Fools, and The Unusual Suspects. She is a company member of both the Ghost Road Theater Ensemble and Theatricum Botanicum. Internationally, she studied and performed at the London Academy of Music and Dramatic Arts, and has trained and performed with members of Teatr ZAR at the Grotowski Laboratorium in Wroclaw, Poland. She holds her BFA in acting from Boston University, and is currently earning an MFA in performance pedagogy at Loyola Marymount University
---
Ramy El-Etreby
Ramy El-Etreby is a queer, Muslim, Arab American writer, performer, storyteller and educator based in Los Angeles. His short story, "The Ride," appears in the 2014 anthology Salaam, Love: American Muslim Men on Love, Sex and Intimacy. Ramy later developed "The Ride" into his first solo theatre piece, which he has performed in New York and Los Angeles. Ramy works in arts education and has teaching artist positions with Los Angeles' top theater companies including Geffen Playhouse and Center Theatre Group. Ramy holds a Master of Arts in Applied Theatre from the CUNY School of Professional Studies and is a VONA/Voices writing fellow.
---
Estela Garcia
Estela Garcia, a Los Angeles born native, is an actress, director, movement coach, deviser, community engagement specialist, mask maker/performer, and teacher. She received her MFA from Dell'Arte in ensemble based physical theatre and was a student of the Viewpoints originator, Mary Overlie. In addition to being a resident teaching artist with Center Theatre Group, Garcia is Movement faculty at CalArts and at South Coast Repertory. As a director/movement coach, Estela worked with Kinan Valdez on Popul Vuh: Heart of Heaven, co-produced by Center Theatre Group and El Teatro Campesino, was Puppetry Director for South Coast Rep's The Long Road Today, and numerous award winning productions with Rogue Artists Ensemble. As an actress, Garcia is best known for her portrayal of surrealist painter Remedios Varo in a play by the same name that she developed and toured to several performance venues, most recently at 2018's [LAX] Performance Festival. Garcia has been a guest artist at Cal State LA, The University of Irvine, Cal State Northridge and East LA Magnet where she helped lead the creation of Ensemble Created Devised Work. In addition, Garcia has led art making, playwriting, mask performance and acting workshops to underserved communities in LA and Orange County.
---
Aja Houston
Aja Houston is a Los Angeles based playwright and teaching artist that hails from Everywhere, USA via Las Vegas, Oklahoma City, Madison, NJ, Rochester, NY and The Bay Area. Aja creates with passion, politics, and magic to build off-kilter, uncanny, and whimsical worlds that humanizes people of the Black diaspora. Aja is a graduate of the M.F.A in Dramatic Writing program at The University of Southern California's School of Dramatic Arts. She is a proud member of The Dramatists Guild, League of Professional Theatre Women, The Road Theatre Under Construction Playwrights Group, and a provisional member of Antaeus Theatre's Writer's Lab. Some of Aja's work includes: Terrorist is Spelled K-A-R-E-N (developed at The Road Theatre, ATLA Virtual Stage Festival 2020, Under Construction Zoom Festival 2020) Journey to Alice (Eugene O'Neil Theatre Conference Semi-Finalist 2019, New Works Festival III at Pasadena Playhouse 2019, Inkwell Theater's Max K. Lerner Fellowship 2018) Counting (Inkwell Theatre Max K. Lerner Fellowship 2019, New Works Festival II at USC's Massman Theatre 2018) The Flight of Emina and Zubaida (Playwright's Arena, Iron Tongues Festival 2017) Floating on Credit (Dionysian Literary Magazine, Published 2017) Remembrance (DC Black Theatre Festival "Festival Favorite" 2014) and The Spooks (Towne Street Theatre 10 Minute Play Festival 2014). ajahouston.net
---
Johnathon L. Jackson
Johnathon L. Jackson is an artist and educator from Cleveland, Ohio now living in Los Angeles, California. Jackson, a husband and a father first, is known for taking transparency and inspiration into the classroom with his students. He is a published and Sundance Collab-winning writer currently working on several projects. He also has a series that is streaming on Tubi. Jackson has worked in arts education at Cleveland School of the Arts, the Adrienne Arsht Center, and the legendary Karamu House, writing and designing two original productions. He is grateful to be with Center Theatre Group doing this special work. Jackson's goal is to help change lives with the powerful magic of theatre the same way his life was changed.
---
Mara Palma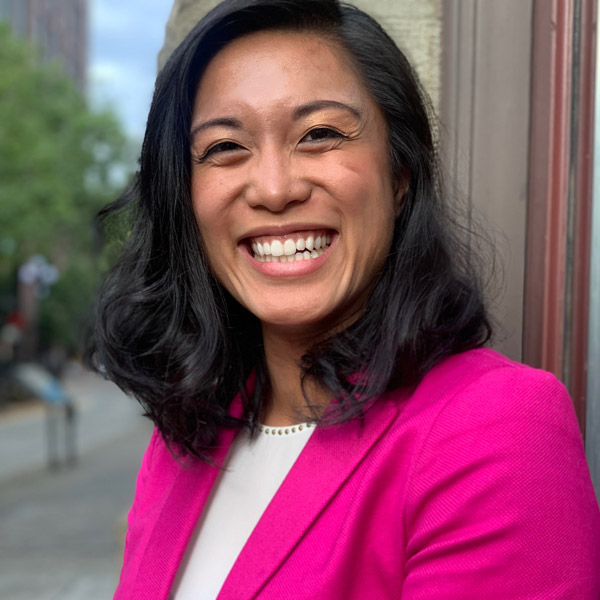 Mara Elissa Palma (she/her) is a playwright, performer, and teaching artist. Originally from the Philippines, she is now based in Southern California. Her passion is to bring big, bold stories about women, especially women of color, to life. Mara's teaching experience includes Seattle Theatre Group's Disney Musicals in Schools program (Seattle, WA), Seattle Public Theater's Education Program (Seattle, WA), and Huntington Theater's Education Department (Boston, MA). She earned her Bachelor of Arts degree in Political Science and Theater Studies at Wellesley College where she studied under Melinda Lopez, Marta Rainer, Diego Arciniegas, and Lois Roach.
---
Debra Piver
Debra Piver is a Resident Teaching Artist at Center Theatre Group and focuses on creating content and connections for Student and Audience Engagement programs. She previously served as the Associate Director of Education and Community Partnerships at Center Theatre Group and the Director of Education for both Cornerstone Theater Company and Literature to Life, Los Angeles. She is currently a lecturer at California State University at Northridge and has taught at Cal Poly Pomona, the University of Southern California School of Theatre, the University of Southern California Medical School, and worked as an artist-in-residence in both New York and Los Angeles public schools. Debra received her master's degree in educational theatre from New York University and a bachelor's degree in theatre with honors from Wesleyan University. She is proud to have been selected to be part of Lincoln Center Education's Teaching Artist Leadership Lab 2019.
---
Tara Ricasa
Tara Ricasa is a theatre-maker and teaching artist. A UCLA School of Theater, Film, and Television alumna, she spent several years in New York producing original works as co-founder and co-artistic director of Vertigo Theater Company. Tara has worked with Processional Arts Workshop, BAM, BRIC, Labyrinth Theater Company, and Fern Street Circus. She is currently a teaching artist with Center Theatre Group, The Old Globe, La Jolla Playhouse, Geffen Playhouse, The Unusual Suspects, San Diego Guild of Puppetry, and Bocón Arts and is a proud member of AEA. In addition, Tara serves as the Los Angeles puppet program coordinator for PACER's National Bullying Prevention Center.
---
Jessica Volpi
Jessica Volpi is a classically trained actress, teaching artist, and a director. She earned her Bachelor of Fine Arts in Classical Theatre from Southern Utah University and graduated summa cum laude. Upon graduating she accepted an international two-year touring contract with Missoula Children's Theatre. She toured to 37 states and 5 countries performing, teaching, and directing. Since her move to the LA area, she has worked with Center Theater Group, The Geffen Playhouse, A Noise Within, Shakespeare by the Sea, Young Storytellers, and various schools across Los Angeles doing in-classroom residencies, directing, and leading professional developments. In the summer of 2019, in conjunction with Pasadena Unified School District, Jessica created core aligned Theatre Arts integrated units and lessons across all subjects for kindergarten through fifth grade. She regularly presents professional developments with PUSD. She is currently writing and creating digital resources to make the lessons accessible during distance learning due to Covid-19. She is also the program assistant for the arts-based social-emotional program Secrets of the Heart with Dream a World Education. In May 2020, Jessica completed a certificate from California State University: Los Angeles in the pilot Community Teaching Artist Certificate program. She is currently working towards a single subject teaching credential in urban education.