About the Team
Meighan La Rocca, Education & Community Partnerships Coordinator
Meighan (she/her) provides administrative support to the Education and Community Partnerships department, designing and maintaining systems to help the full team engage in exceptional theatre education programming. Before coming to Center Theatre Group, Meighan worked in the Young Conservatory at American Conservatory Theater in San Francisco and with Production and Marketing at About...Productions in Pasadena. She graduated Summa Cum Laude from Loyola Marymount University with her BA in Theatre Arts and minor in psychology.
---
Aurora Ilog, Department Manager
Aurora (she/her) manages execution and evaluation of programs focused on workforce readiness and provides systems oversight for the Education and Community Partnerships department. Before she started her work at Center Theatre Group, Aurora served as the Community Program Coordinator for the San Diego Youth Symphony and Conservatory. Her passion for the arts and arts accessibility serves as her foundation and motivation as she embarks in her work at Center Theatre Group. Aurora received her bachelor of arts in music business at Whittier College, whilst interning and working at the Los Angeles Philharmonic and Pasadena Symphony and POPS. With the recent stay-at-home orders, Aurora teaches her 6-year old niece beginner music theory over Zoom!
Programs include: Internship, Apprenticeship, Observerships, Career Development, CTG Leadership Circle
---
Courtney Clark, Digital Learning Manager
Courtney (they/them) focuses on how the Education & Community Partnerships department and our programs can intersect with and utilize social media, digital platforms, and technology. Prior to Center Theatre Group, they were the Deputy Director of Communications and Educational Programs at LA STAGE Alliance and the Marketing Chair for Emerging Arts Leaders/Los Angeles. They also served as an inaugural councilmember on the LA County Arts Ed Collective's Youth Advisory Council in 2019. Courtney graduated Summa Cum Laude and with departmental honors from the University of La Verne with their degree in Arts Education and Theatre Arts.
---
Nico Rosario, Creative Workforce Initiatives Director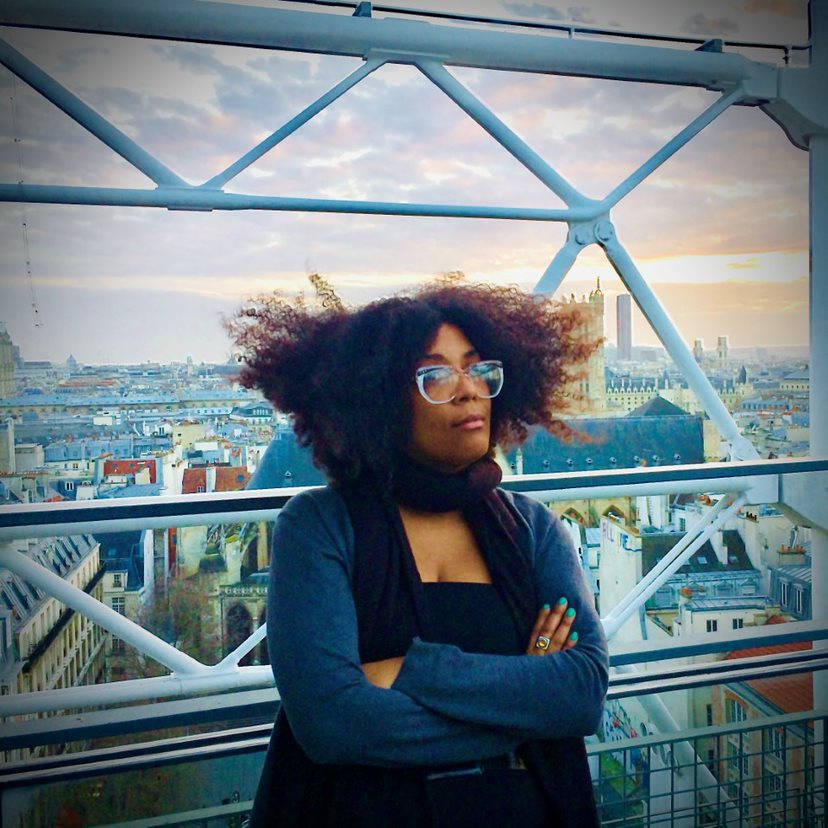 Nico (she/ella) oversees and sets strategy for all work in our Academy for Theatre Leadership strand, focused on pathways to the creative workforce. Her program portfolio includes alumni engagement, higher education partnerships, and special projects intended to break down barriers to pursuing rewarding work in theatre. A seasoned arts educator with a strong focus on workforce readiness, Nico was previously an Associate Director for the Career Pathways Connections program at LA Promise Fund, as well as the founder/co-chair of their DEI Committee. She has also worked in higher education admissions for Otis College's MFA programs, managed federal art education grants at Studio in a School, and was once a (very bad) driver for the Sundance Institute's Filmmakers Lab. Nico received her Master of Education in Arts and Cultural Settings from King's College London and her MA in Creative Writing from Goldsmiths, University of London. She is currently using her spare time to juggle two long-form writing projects: a novel centered on underground dance culture and the art world, and a screenplay about straight-edge culture and militant veganism in '90s-era Salt Lake City.
Programs include: Internship, Apprenticeship, Observerships, Career Development, Career Fairs, Workforce Development Partnerships, CTG Leadership Circle
---
Traci Kwon, Arts Education Initiatives Director
Traci (she/her) provides direction and leadership for Center Theatre Group's efforts around professional development programs for educators and oversees strategic partnerships with selected schools and districts to improve and expand student learning in theatre. Traci brings 20 years of experience in arts education, previously serving as the Associate Director of School Programs for The Music Center: Performing Arts Center of Los Angeles County. She received her Bachelor of Arts degree in studio art from the University of California, Irvine. Traci is a proud graduate of the Los Angeles Unified School District and credits her second-grade teacher for instilling in her a love of the arts and creativity.
Programs include: Student Matinee Program, High School Residency, Educator Programs and the Front and Center Theatre Collaborative
---
Jesus Reyes, Community Partnerships Director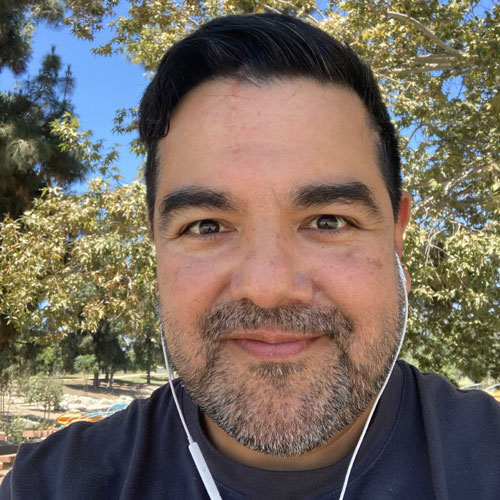 Jesus (he/him) oversees Center Theatre Group's community programs, which provide opportunities for people of all ages to experience theatre and the arts as a part of their daily lives and explore and share their talents, creativity, stories, and aspirations. He works to increase access to art and broaden the company's work throughout Boyle Heights. Jesus studied theatre at San Jose State University and was a Los Angeles County Arts Commissioner from 2009–2014, representing the First District. He is the recipient of a Theatre Communications Group Future Leaders fellowship and a British Council Cultural Leadership International grant, and the Latino Arts Network Maestro Award. Jesus is a resident of Boyle Heights and is fortunate to have amazing friends and a wonderful family that put up with all his theatre duties.
Programs include: Library Play Readings, Community Workshops, and Community Stories