Kirk Douglas Theatre 2022/23 Season
The 2022/23 Kirk Douglas Theatre Season begins with the 2022 Pulitzer Prize Finalist Kristina Wong returning to the Douglas stage from February 12 to March 12, 2023, in a co-production with East West Players in Kristina Wong, Sweatshop Overlord. Emmy® Award winner Debbie Allen will make her Center Theatre Group directorial debut with Will Power's Fetch Clay, Make Man, produced in association with SpringHill from June 4 to July 2, 2023. Rounding out the 2022/23 Season is the West Coast premiere of Alexis Scheer's Our Dear Dead Drug Lord, from August 20 to September 17, 2023. 
In addition to these incredible productions, the Kirk Douglas Theatre hosted the L.A. Writers' Workshop Festival in September 2022, which included a variety of stories from women playwrights ranging from female magicians, trademarking African culture, as well as Cherokee circular storytelling, to name a few.
 "The Kirk Douglas Theatre presents bold, authentic, and engaging works and this season our Artistic Team has created a thrilling lineup of innovative artists making work that breaks boundaries and unites people through the power of their storytelling," said Center Theatre Group Managing Director/CEO Meghan Pressman. 
"We are grateful to our theatre community for challenging and engaging with us as we set out to honor the commitments to our global majority community," the five Associate Artistic Directors stated. This season, we have also intentionally partnered with like-minded organizations on each production, as we believe that collaboration is vital to our L.A. theatre ecology."
SUBSCRIBE NOW! For a limited time, you can become a subscriber with only a 2-show package starting at only $66! Subscribers enjoy exclusive discounts off single ticket prices and preferred seating at each of our theatres.  
Check out all of our exclusive subscriber benefits, including locked-in discounted pricing, easy (and FREE) ticket exchanges, and more.
As of March, the Douglas 2022/23 Season subscription package includes:
Fetch Clay, Make Man
Our Dear Dead Drug Lord
Want to split payments? We can help. Call our Subscription Hotline (213.972.4444) and we'll divide your subscription order up into monthly payments. Your total subscription order will be split into up into monthly payments and automatically charged on the last Thursday of each month after the initial payment. Note that your subscription must be fully paid off one month prior to your first performance. Requires payment by one credit card and includes a one-time $10 payment processing fee.
---
About the Season

Written & Performed by Kristina Wong
Directed by Chay Yew
A Co-Production with East West Players
With additional support from the Skirball Cultural Center
February 12 – March 12, 2023
On Day 3 of the COVID-19 pandemic, Kristina Wong began sewing masks out of old bed sheets and bra straps on her Hello Kitty sewing machine. Before long, she was leading the Auntie Sewing Squad, a work-from-home sweatshop of hundreds of volunteers to fix the U.S. public health care system while in quarantine. With hilarity and boundless generosity, Pulitzer Prize finalist Wong invites the audience in on her work building community in isolation in this Lucille Lortel and Outer Critics Circle award winner for Outstanding Solo Show.
---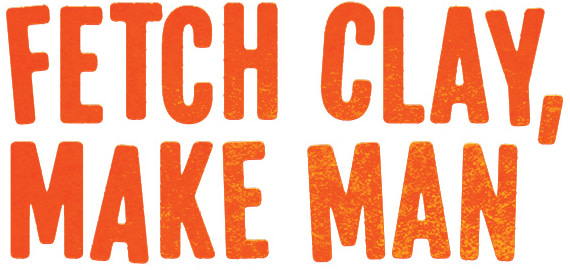 By Will Power
Directed by Debbie Allen
Produced in Association with SpringHill
June 18 – July 16, 2023
Before one of Cassius Clay's most anticipated fights, the heavyweight boxing champion forms an unlikely friendship with the controversial Hollywood star Stepin Fetchit. With a rhythmic script by award-winning performer and playwright Will Power, direction by Emmy Award winner Debbie Allen, and produced in association with SpringHill, Fetch Clay, Make Man explores the bond between two drastically different and influential cultural icons amidst the Civil Rights Movement of the mid-1960s.
---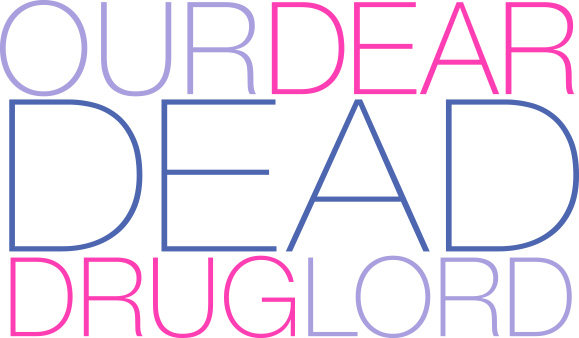 By Alexis Scheer
Directed by Lindsay Allbaugh
Produced in Association with IAMA Theatre Company
August 20 – September 17, 2023
In this fierce and feverish world premiere comedy from breakout playwright Alexis Scheer, a gang of teenage girls gathers in an abandoned treehouse to summon the ghost of Pablo Escobar. Are they messing with the actual spirit of the infamous cartel kingpin? Or are they really just messing with each other? A rollercoaster ride through the danger and damage of girlhood—the teenage wasteland has never been so much twisted fun.
Douglas Subscriber Benefits
Guaranteed discounted, locked-in pricing
Additional tickets for friends and family at discounted subscriber prices
No handling fees on additional tickets
Flexible, unlimited, and FREE ticket exchanges
Easy monthly payment plan available (by phone at 213.972.4444)
Priority seating before shows go on sale to the public
Complimentary improvement requests each year
Our money back guarantee (if you aren't 100% satisfied after your first performance, we'll refund the balance of your season)
Visit our benefits page for more details.
Learn More
For information regarding our Health & Safety protocols, please visit ctgla.org/safety.