Casting
We do not have a resident or repertory company of actors and are always looking for new talent for our stages. We cast for the Ahmanson Theatre, Mark Taper Forum, and Kirk Douglas Theatre, in addition to various readings, workshops, and special events. Most of our work is based in Los Angeles, but occasionally we have projects that are based in New York or elsewhere.
---
Open Call & Auditions
Center Theatre Group
in association with IAMA Theatre Company
presents
Our Dear Dead Drug Lord
By Alexis Scheer
Directed by Lindsay Allbaugh
Audition Dates: Beginning May 30, 2023
Rehearsal Dates: Beginning July 24, 2023
Preview Dates: August 20, 2023
Opening Date: August 27, 2023
Closing Date: September 17, 2023
Rate of Pay: $800/wk
Location: Kirk Douglas Theatre, Culver City, CA. 
Open Call
All actors welcome, no agent required, equity membership not required (although hired actors will be on an equity contract).
Wednesday, May 31st from 10am – 2pm
Thursday, June 1st from 10am – 2pm
Location: Atwater Village Theatre located in the Atwater Village area of north-east Los Angeles at 3269 Casitas Ave., Los Angeles, CA 90039.
There is ample free parking in the Atwater Crossing lot and along Casitas Avenue. Please see the map below for parking info.
Preparation:
All actors are asked to bring a photo/resume (if available) and prepare a 2-minute contemporary monologue.
Sign-Up/Audition Slots:
To sign-up for an advance time-slot, please email casting at ourdearDDLcasting@gmail.com with your preferred date and 2 hour window.
Any performer without an advance appointment time will be seen on a first come first served basis at the open call on May 31 and June 1.
Casting Breakdown:
[PIPE] She/her. Cuban-American. Over 18 to play 18. Sharp, frighteningly intelligent, and somewhat dictatorial - a born figurehead. President of the Dead Leaders Club, she enjoys having the authority to tell others what to do. A traumatic past has helped shape her steely exterior, but the stoic façade hides deep shame, guilt, and grief. LEAD. Intimacy notes: The relationship between Pipe and Kit is flirtatious, ferocious + tender, and includes two sequences of kissing to be choreographed in collaboration with an intimacy coordinator. 
[ZOOM] She/her. Jewish-American. Over 18 to play 15. Energetic (if a bit erratic), witty, funny, and infectiously likable. Pipe's next-door neighbor. The youngest of the bunch – evident by her very genuine, wide-eyed, albeit uninformed, view of the world. She quickly learns that innocence is not something one can regain once it's been lost. ABILITY TO SING A PLUS. LEAD Intimacy notes: An abortion that takes place outside of a hospital setting and uses excessive stage blood. 
[SQUEEZE] She/her. Puerto Rican and Haitian-American. Over 18 to play 16. Pipe's best friend. Practical, grounded, and creative, with a stubborn streak. Equally as severe as Pipe, but with a greater capacity for empathy – able to be both controlling and compassionate. Will run for Congress the second she is old enough. DANCE ABILITY A PLUS. LEAD. [KIT] She/her. Colombian-American. Over 18 to play 17. Alluring, but aloof; sensual, but standoffish; magnetic, but mysterious – as only a new girl in town can be (after all, secrets aren't secrets once someone else knows them). The kind of impossibly-cool that is both intimidating and seductive. Definitely a live-in-the moment, free-spirited mentality. If it feels good, it can't be bad, right? LEAD Intimacy notes: Makeup simulating scars from self harm. A scripted on-stage shirt change, in which the actor is briefly seen in their bra. The relationship between Kit and Pipe is flirtatious, ferocious + tender, and includes two sequences of kissing to be choreographed in collaboration with an intimacy coordinator. 
[PABLO F*CKING ESCOBAR] He/him. 30s-40s. Colombian. Ruthless, fearless, cut-throat, and commanding – yet, strangely intoxicating and attractive. The girls' idealized version of the infamous narcoterrorist -- somehow both a sex icon and father figure. SUPPORTING. ONE SCENE. MUST SPEAK SPANISH. 
[PIPE'S LITTLE SISTER] She/her. 12+ to play 9-11. Cuban-American. Serious, expressive, and independent – the "paragon of girlhood". Brimming with potential, her entire future lies ahead of her. SUPPORTING. ONE SCENE. Intimacy notes: The actor will be costumed in a bathing suit. 
LOGLINE: In this fierce and feverish dark comedy, a gang of four teenage girls gathers in an abandoned Miami treehouse to summon the ghost of Pablo Escobar. Are they messing with the actual spirit of the infamous cartel kingpin? Or are they really just messing with each other? A rollercoaster ride through the danger and damage of girlhood – the teenage wasteland has never been so much twisted fun.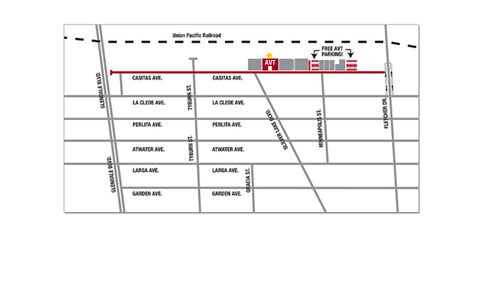 SPECIAL NOTE: Center Theatre Group and IAMA Theatre encourage performers of all ethnicities, gender identities, and ages, as well as performers with disabilities, to submit for any role they would like to be considered for. 
Equity Monthly Local Open Calls
There are no current monthly open calls scheduled, please check back for updates.
Find answers to your questions and more information about our casting process.