American Express® Experiences
Exclusive opportunities for American Express® Card Members
Thanks to our partners at American Express, we recently launched Center Theatre Group's newest presenting venue—Digital Stage. From on demand streamed performances to interactive shared experiences and educational workshop series, we strive to have something for everyone with social connection at the core. Our collection of curated offerings include new commissions, staged readings and productions, events from our Broadway partners, and exclusive global content including productions from New Adventures/Matthew Bourne and The Stratford Festival.
Exclusive content and access are reserved for American Express® Card Members. To verify, please create an account and add an American Express card to your account. You'll then have access to exclusive video content and future event invites.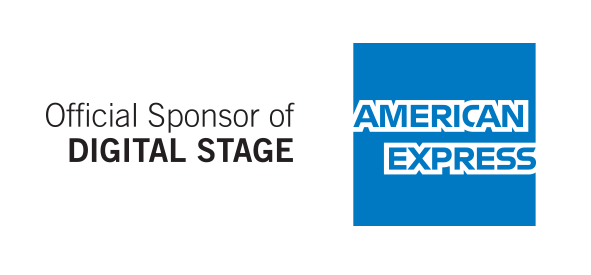 American Express® Card Members enjoy special opportunities on the Digital Stage, including:
Presales & Previews
Card Members enjoy American Express® Presales for limited-capacity events and occasional exclusive preview windows for on demand performances. To reserve tickets during a presale period: available shows & events will be listed below, simply click on a production, use promocode "AXPEVENT" to unlock access, and use your American Express® Card at checkout (or call Audience Services at 213.628.2772).
Matthew Bourne's Romeo and Juliet
Premium Event ($10). Scheduled performances February 18-21 only.
American Express® Presale: Wednesday, January 20, 10am (Public Onsale Wednesday, January 27, 10am)
Private Events
Card Members receive invitations to private pre- or post-show meet & greets and conversations with cast and creative teams, as well as behind-the-scenes talks and lounges with artists—typically reserved for Center Theatre Group members.
The Future of Theatre Making: A Conversation with CTG's Creative Collective
Tuesday, January 26, 2021 at 5:30pm PT. Live Zoom event.
Please join us for a candid Virtual Donor Lounge with members of Center Theatre Group's new Creative Collective. Culture Clash's Herbert Siguenza (Chavez Ravine) will moderate a conversation with fellow Creative Collective members Kristina Wong (Kristina Wong for Public Office) and Elephant Room's Trey Lyford, Steve Cuiffo, and Geoff Sobelle (Dust from the Stars) as they share an inside look into pivoting from stage to virtual presentations and creating theatre during a global pandemic.
RWQuarantunes: A Musical Celebration to benefit Center Theatre Group
Friday, January 29, 2021 at 5pm PT.
This event is FREE but space is strictly limited! Guaranteed access reserved for American Express® Card Members.
Exclusive Content
In addition to our exciting events on the Digital Stage, Card Members will have access to exclusive content curated just for you. We are excited to share behind the scenes insights from the cast and creative teams, never-before-scene videos from Center Theatre Group and our partners, and archives of past Private Events. American Express Exclusive Content is listed below; please log into your account to play.
GET THE FULL EXPERIENCE BY BECOMING A MEMBER TODAY
Join now to get free all-access to Digital Stage+!
Center Theatre Group Members get free all-access to Digital Stage+ programs (including beautifully live-captured performances from The Stratford Festival), plus invitations to behind-the-scenes events and more. Join now with an annual contribution of $100 or just $10/month.
---
American Express® Presales: During the specified sales period, tickets are available exclusively to all American Express® Card Members. Tickets must be purchased with an American Express Card. Standard service charges apply. Offer is subject to availability. Not all seats are available and blackout dates apply. All sales final. No refunds. No exchanges. Offer may be changed or revoked at any time at the sole discretion of American Express. Some events may not be accessible to Card Members with disabilities.