Immerse yourself in the theatrical world of playwright Martin McDonagh before you see his The Beauty Queen of Leenane at the Mark Taper Forum.
Read

: "The Irascible Irish Genius of Martin McDonagh"

Martin McDonagh's plays—like The Beauty Queen of Leenane—are produced the world over. But who exactly is the mad Irish genius behind them? Read more.
Watch

: In Bruges

McDonagh made his feature film debut writing and directing 2008's In Bruges, which earned him an Academy Award nomination for Best Original Screenplay. On making the move from stage to screen, McDonagh told IndieWire:
It was just a process, trial and error. Most important was not to make a playwright's film, not just something that was a couple of guys walking around a town for two hours chatting. I wanted something much more cinematic. But I also didn't want to run away from what I like about theater, which is dialogue and interest in different characters. Hopefully I got the balance right.
Watch it now on Amazon Prime or iTunes.
Listen

: The Pogues, The Dubliners & More

1980s/1990s punk rockers The Pogues are among McDonagh's favorite bands. Listen for a lyrical reference to "The Body Of An American" in The Beauty Queen of Leenane.
Eat

: Tayto Cheese & Onion Crisps & Kimberley Biscuits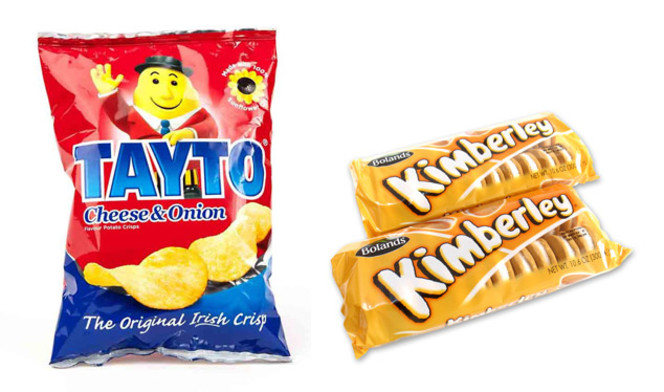 Kimberley Biscuits are the Oreos of Ireland: gingery cookies sandwiched around marshmallow cream. They took their name in the late 19th century from the Englishman, Lord John Wodehouse, the first Earl of Kimberley, and an arch-colonialist (as well as a relative of novelist P.G. Wodehouse.) While they are described as quintessentially Irish, they are polarizing...at least for the characters in The Beauty Queen of Leenane, who either love them or hate them. Less controversial for the characters (and indeed, most Irish people) are Tayto Crisps. These chips are so beloved that they simply call crisps "Tayto," thousands of people follow their mascot Mr. Tayto on Twitter, and there's even a theme park dedicated to potatoes called Tayto Park. Read more about these iconic snacks and what they mean to McDonagh's characters.
Drink

: Jameson Irish Whiskey

Try cocktails inspired by The Beauty Queen of Leenane featuring Jameson Irish Whiskey. Please drink responsibly.
"The Beauty Queen"

2 oz Jameson Irish Whiskey
1 oz Grenadine
6–8 oz lemon-lime soda
Maraschino cherries, for garnish

A sweet, rosy holiday cocktail for a sweet, bonnie lass.

Add whiskey, grenadine, and lemon-lime soda to suit your taste to a rocks glass. Stir. Garnish with a Maraschino cherry

"Maureen at the Chickens"

2 oz Jameson Irish Whiskey
6 oz prepared eggnog
Nutmeg, to taste

A hard-hitting holiday eggnog.

Shake whiskey and eggnog in a cocktail shaker until combined. Serve in a rocks glass, sprinkled with nutmeg to taste.

"A Mighty Oul Taste"

2 oz Jameson Irish Whiskey

Jameson neat.

Pour 2 oz whiskey into a rocks glass—get ready for "a mighty oul taste."
See

: The Beauty Queen of Leenane at the Mark Taper Forum
The first in McDonagh's Leenane Trilogy, The Beauty Queen of Leenane is the darkly comic tale of Maureen Folan, a plain and lonely woman in her early 40s, and Mag, her manipulative, aging mother, whose interference in Maureen's first and potentially last loving relationship sets in motion a chain of events that are as tragically funny as they are horrific.
"The Beauty Queen of Leenane"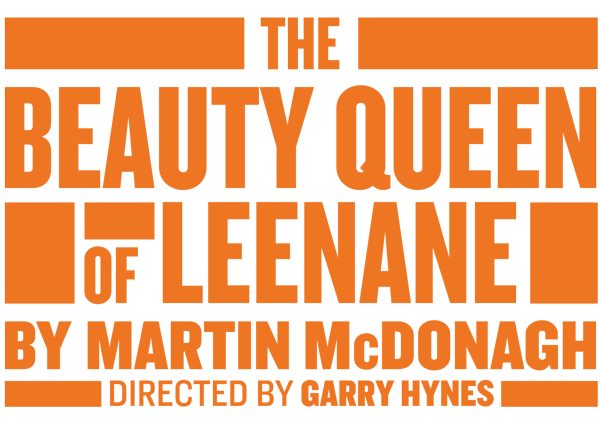 Onstage at the Mark Taper Forum November 9 – December 18, 2016.
Buy Tickets