The Gay Icons of 'Grey Gardens'
Madonna. Cher. Judy Garland. Liza Minnelli. "Little" and "Big" Edie Bouvier Beale. How did two reclusive former Long Island socialites become gay icons, and what does the LGBT community find so appealing about the women at the heart of Grey Gardens?
Michael Wilson, who directs our production of Grey Gardens—The Musical (onstage at the Ahmanson Theatre through August 14, 2016), called the Edies "inspirational" but also "outrageous." "There's meant to be shame associated with being outrageous," he said. "You suffer a lot of ridicule, you suffer bullying. These two women suffered those things…but they endured, they survived." And they did it with humor, which Wilson called "the life-resilient force of the gay community."
Watching the documentary has been called a rite of passage for gay men (The Advocate). A Slate piece on the occasion of filmmaker Albert Maysles' death lauded him for creating a camp classic, one of the most prominent and oft-cited entries in the canon of gay culture. Drew Barrymore told the Los Angeles Times that her greatest fear in playing Little Edie in the HBO narrative film version of Grey Gardens was upsetting her gay friends and fans: What if I do something that doesn't feel right with them?
There is a historical basis to Grey Gardens' LGBT appeal. Doug Wright, who wrote the book for the musical, told The Advocate that the attraction was generational for many gay men.
In a closeted culture, there were no public figures who identified as gay. So many gay men came to see themselves in these high-functioning, artistically expressive, heartbreakingly single, and deeply neurotic women. That world undervalued [Edie's] extravagant expressiveness, and she couldn't find love in any successful way. If that doesn't describe your average gay man, circa 1950, I don't know what does. Our stories were closer to Stella Dallas than John Wayne.
Yet Little and Big Edie appeal to contemporary gay men, too. Actor Bryan Batt, who plays Gould—Big Edie's gay friend and accompanist—said that everyone, gay or straight, can identify with these women. "We all have some dysfunction in our family," he said. "The fact that they're somehow surviving in this insane situation is quite fascinating and speaks volumes of the human spirit." At the same time, "they're two fabulous ladies. They're living in squalor, but they have earrings and brooches. They have their values," he joked.
Michael Sucsy, who wrote and directed the HBO movie, said that the gay community has embraced Little Edie and Big Edie as fellow humans on the "fringe of society." People love "their indomitable spirit, that they're themselves despite adversity—that they honor that and they're proud of that," he said.
Michael Wilson agreed. "The reason the documentary is so famous and has spawned this Tony Award®-winning musical as well as a live-action feature for HBO is that these women are fierce fighters who have survived," he said. "They are outsiders, they are rebels. Even though they are Bouviers/Beales, and the top of the heap in terms of the American wealth chart, they were always part of what Tennessee Williams called 'the fugitive kind': people that dare to utter the truth about our society."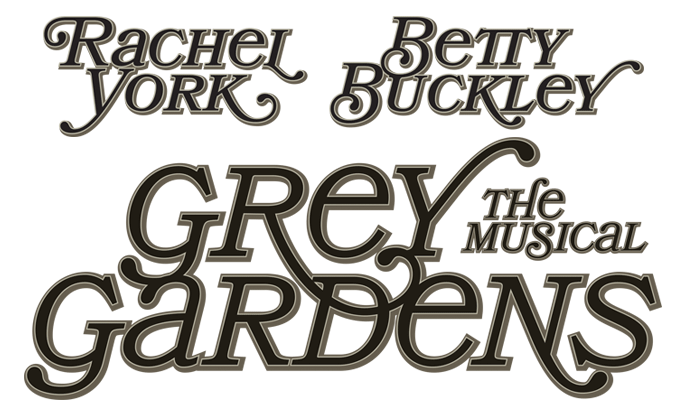 Onstage at the Ahmanson Theatre July 6 – August 14, 2016.
Buy Tickets