A Rose-Tinted Stroll
Looking at some of our "love" centered productions throughout the years
Roses are blooming, chocolates are sweet, and love is the factor that makes it complete. Valentine's Day is this month, and the sugary scent of love encompasses all. With our rose-tinted shades on, we thought this would be the perfect opportunity to take a walk down memory lane and look at some of our favorite love-centric productions presented here at Center Theatre Group!
VALLEY OF THE HEART
By Luis Valdez
Mark Taper Forum (2018)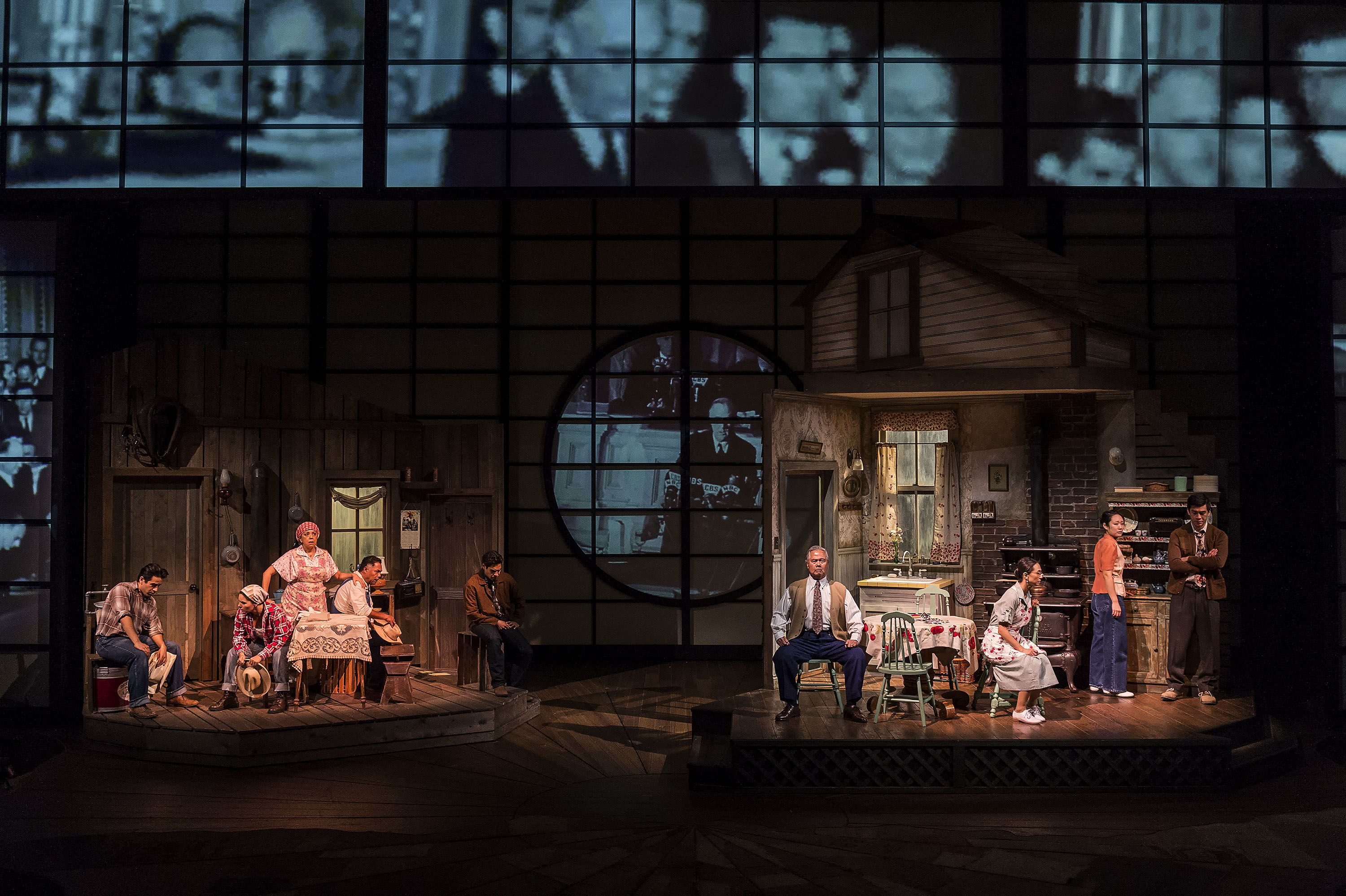 Love is a powerful emotion, but often it must withstand the circumstances of life. There are many factors that can make love difficult: money, location, goals, and even family. These are challenges that are familiar to Benjamin Montaño and Thelma "Teruko" Yamaguchi, two secret lovers trapped by the circumstances of the Great Depression and World War II. Written and directed by the legendary Luis Valdez (Zoot Suit), Valley of the Heart tells the story of two immigrant families who mustnavigate these challenges alongside one another. The two families share the farmland and work together, but when theJapanese internment camps imprison the Yamaguchis, the young lovers must fight for their culture, their family, and their love.A powerful reminder of the history of the United States and the difficulties immigrant families have faced, Valley of the Heartis a reflection of the power that love can have even in the face of adversity.
---
THE MYSTERY & LOVE AND SEX
By Bathsheba Doran
Mark Taper Forum (2016)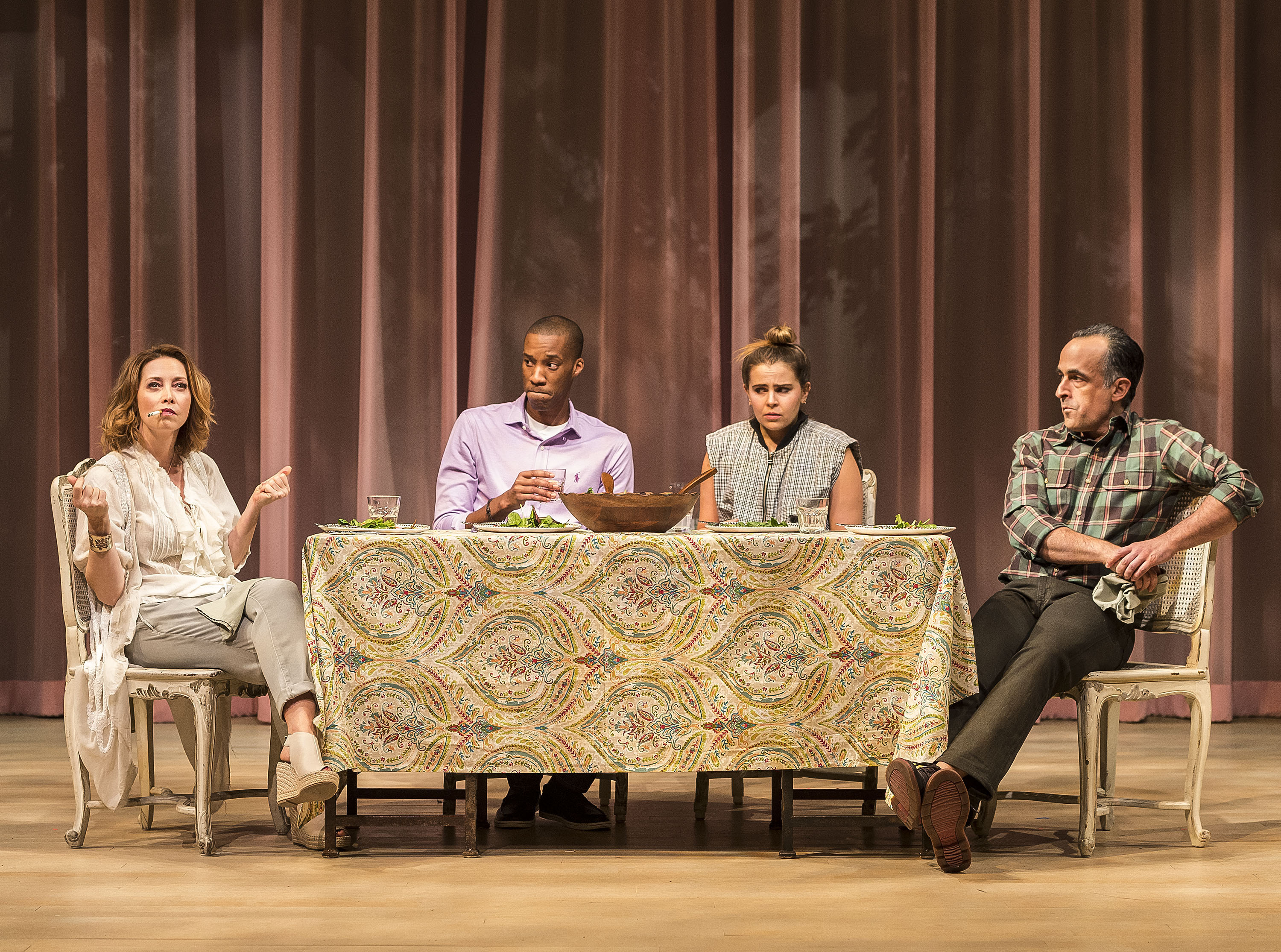 Yes, love can be shown simply with roses and chocolates, but sometimes it can be utterly confusing. I am still trying to decipher a text message I received from someone last week. What do you think "your charming personality will win them over" means? Charlotte knows better than anyone the strife of love as she navigates her own sexuality and romances while having to deal with the crumbling marriage of her parents in The Mystery of Love & Sex. Written by Bathsheba Doran and directed by Robert Egan, the show follows Charlotte as she tackles her inner emotions and teaches us all that love can push us through any challenges. Though these emotions can be unmapped and difficult to navigate, Doran and Egan remind us that the answer often lives within our truth, no matter how untracked the road ahead may be. Maybe I should find out what "charming personality" means for myself...
---
FAILURE: A LOVE STORY
By Philip Dawkins
Kirk Douglas Theatre (2017)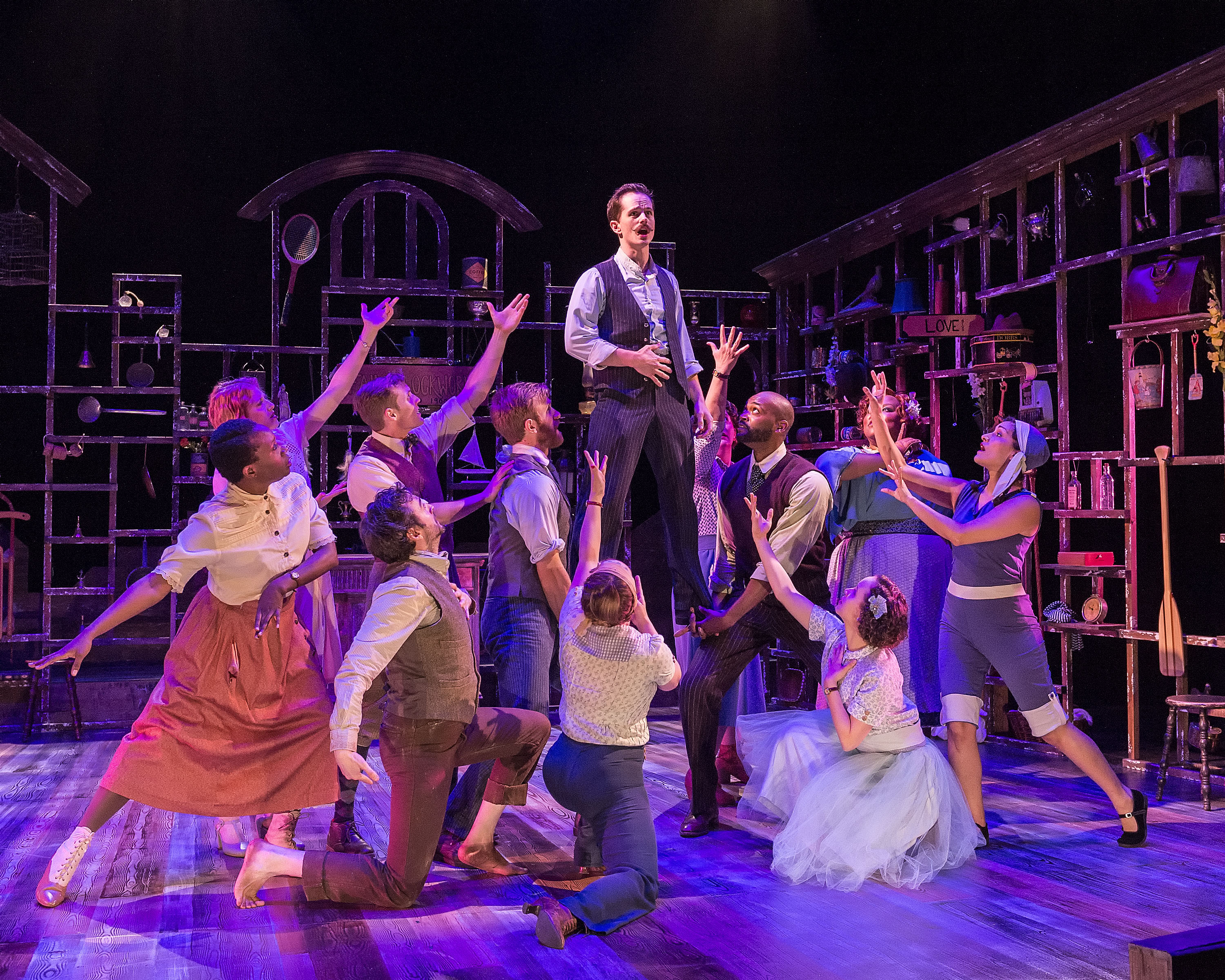 Written by Philip Dawkins and directed by Michael Matthews, Failure: A Love Story from Coeurage Theatre Company chronicles the lives, loves, and deaths of the three Fail sisters and the one man who fell in love with each of them. The show was a part of our Block Party 2017, where we produced some of Los Angeles' newest works. The story follows Mortimer after arriving in Chicago, where we see him fall in love with each of the three Fail sisters before each ultimately passes away during the course of the show. It's a tale that seems harrowing, but Failure... helps us remember that love can transcend meaning, and that our memory of those who have passed on can be a powerful form of love that remains with us throughout our lives.
---
KANSAS CITY CHOIR BOY
By Todd Almond 
Kirk Douglas Theatre (2017)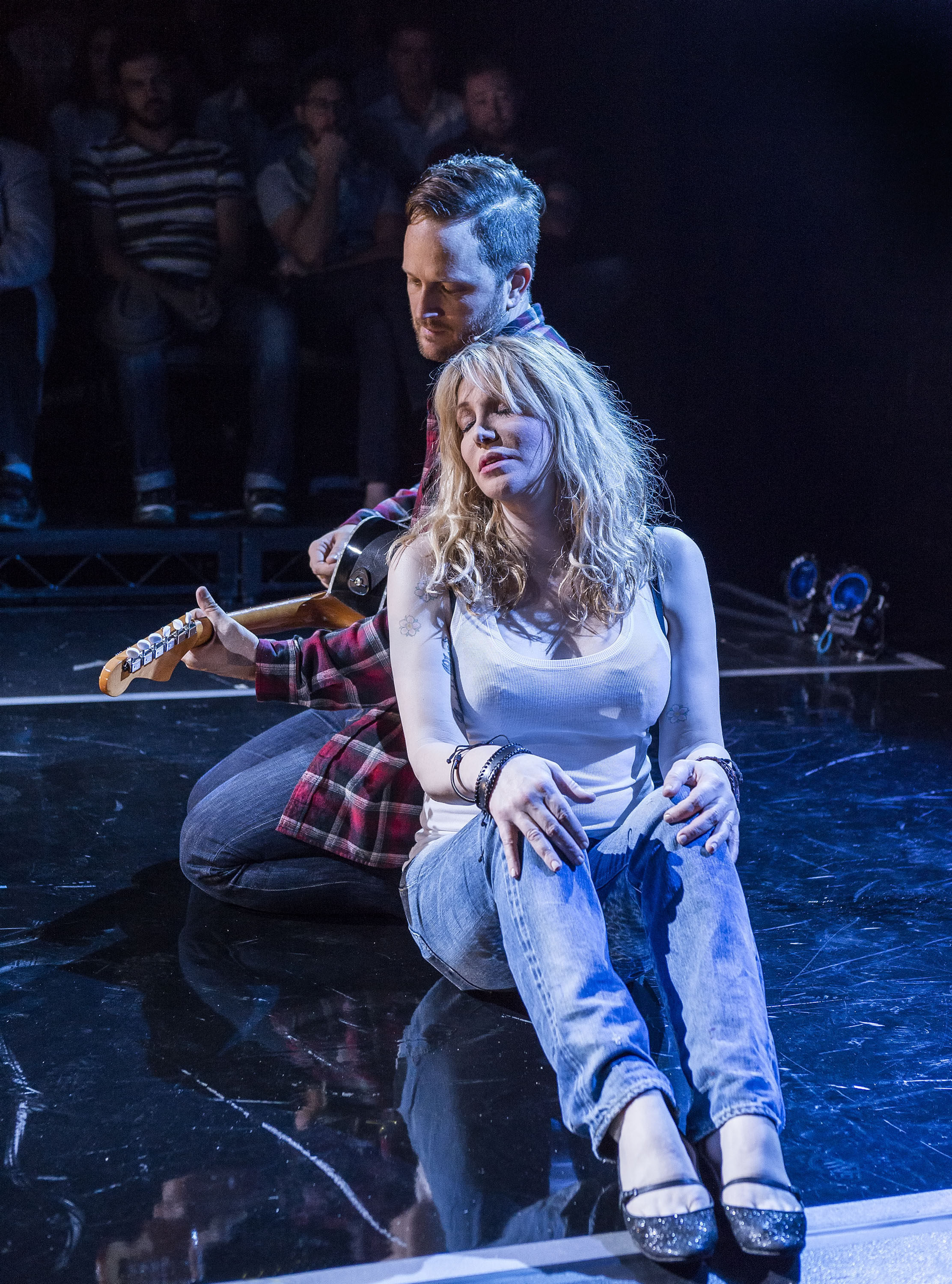 When I was younger, my grandmother told me that "a life lived in love will never be dull." I never really paid much attention to those words, but it's the quote that stuck with me when thinking about our next production, Kansas City Choir Boy. A contemporary music-theatre work about love altered by unexpected fate, the show tells the story of two lovers in small town America who separate when one goes in search of her destiny and then disappears. It keeps audiences on their feet as the main characters navigate the unknown. With songs by acclaimed composer/lyricist Todd Almond, and performed alongside rock icon Courtney Love, Kansas CityChoir Boy transported audiences to that unfamiliar place, with love at the center to guide us home.
---
THE DROWSY CHAPERONE
By Bob Martin, Lisa Rampert, and Doug Morrison 
Ahmanson Theatre (2005)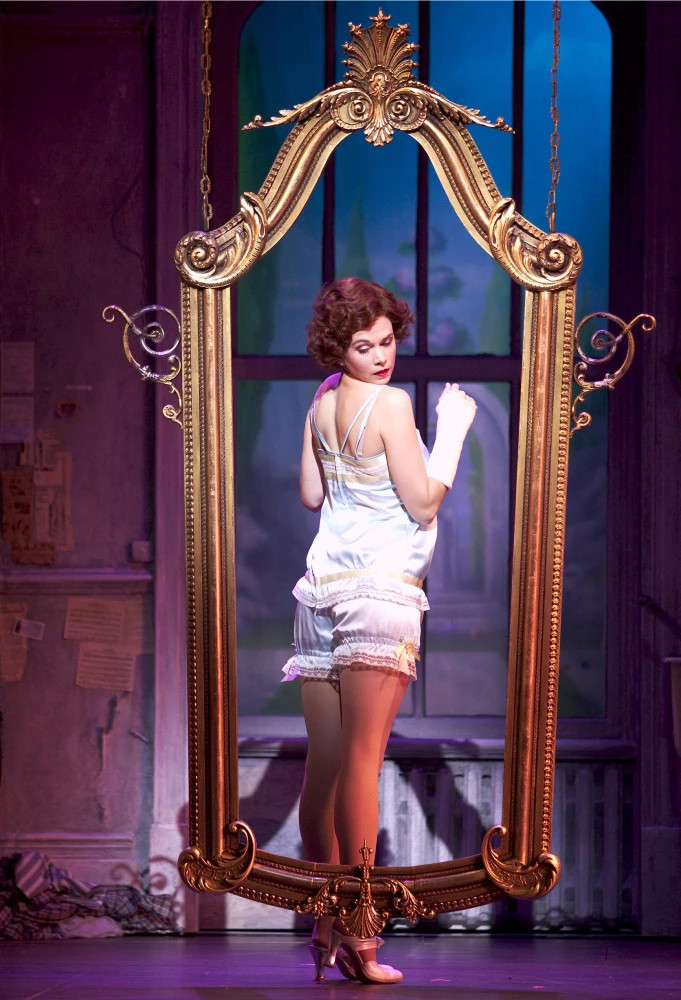 Many shows highlight the beauty of romantic love, but love doesn't always have to be about a special connection with another person. In 2005, The Drowsy Chaperone made its U.S. premiere at the Ahmanson featuring Sutton Foster, giving Los Angeles audiences the opportunity to experience the charm of the show before its run on Broadway. It went on to win five Tony Awards, including Best Book of a Musical and Best Original Score. The show follows the Narrator, an avid lover of theatre, who is feeling down and decides to play the music of his favorite show, The Drowsy Chaperone. The audience is whisked away into the world of the musical, as the characters of the show come to life. At the center of the story, however, is the love that the Narrator holds for theatre. And as theatre lovers, it's a beautiful reminder of what our passions can do for us. Sometimes the love that we hold for our passions can change lives, lifting our spirits when they are low and seeing us through the hardest of times. In some of my more difficult moments in life, sometimes the best way to get through it has been to blast my favorite musical theatre cast albums. I know the Narrator feels the same.