Getting Intimate with Veronica Sofia Burt
"[Intimacy Coordinators] are not the sex police," Veronica Sofia Burt the intimacy coordinator for Our Dear Dead Drug Lord, said. "If you have boundaries and healthy communication established, then actors are able to be much more vulnerable, and daring, sexy, and bold. They know what the container is so they can go all the way there."
If you have never heard of an intimacy coordinator, that's because it is a relatively new role in rehearsal rooms and on film and television sets. The position became increasingly popular after the Weinstein scandal and Me Too movement. Both of these events illuminated the disturbingly common and imminent issue of sexual misconduct throughout the entertainment industry. However, Burt pointed out that people have been doing this work for a long time—the only difference is that now, it is a formalized role.
SAG-AFTRA defines an intimacy coordinator as "an advocate, a liaison between actors and production, and a movement coach and/or choreographer in regard to nudity and simulated sex and other intimate and hyper-exposed scenes." Burt's own personal definition of an intimacy coordinator is someone who helps maintain actor boundaries while supporting the director's vision and creating choreography for intimate moments in a show. "Every intimacy professional that I am in community with is interested in this work so that we can have that much more specific and detailed and real depictions of sex," she said. "It is not about limiting the sensual energy at all."
Born, raised, and based in Los Angeles, Veronica Sofia Burt is an interdisciplinary theatre artist who has been trained in dance, intimacy choreography, teaching, directing and doula work. Burt herself "stumbled into" intimacy work simply by showing up as a friend. "I was always the friend that went with other friends of mine to photoshoots to make sure that they were going to be safe," she recalled. After reading about intimacy coordinator roles on the internet, Burt realized that they were essentially what she was doing. Since then, Veronica has done intimacy work for productions at The Muny, Northern Stage, The Tank, NYMF, Williams College, Dartmouth College, Georgetown University, and USC School of Cinematic Arts. Burt is particularly excited to now work on Our Dear Dead Drug Lord because this production is in her very own city. "This place is really special to me," she said. "Center Theatre Group was the place where I experienced so much of my first moments with theatre."
So, what does intimacy work actually look like? She said that the students were having a hard time being vulnerable enough in the room to try to mimic the sounds of an orgasm with their peers. So she reduced the task down to technical terms. "You think about the duration of the inhale and the exhale... the speed at which they're happening. And then where is that breath coming from in the body? Is it a higher breath up here? Or is it a lower breath down here?" By breaking down an orgasm into inhales and exhales, Burt made something as scary and vulnerable as an orgasm much easier to access by turning it into a breath exercise.
Our Dear Dead Drug Lord follows a group of teenage girls navigating through the struggles of adolescence: from childhood trauma to discovering sexuality. Burt finds that the show asks a lot of actors somatically. She noted, "There's just a lot happening physically to people of this age. So placing those characters in a space of grief... it's intensive. We're really building right now: How can we go there and really tap into that power, that shame, that grief? And then how do we release that as well?"
Burt is helping the team tap into their power by starting every rehearsal with a ritual. "Because there's so much ritual in the show, we wanted to build that into our rehearsal time," she said. "We brought items to build into a shrine... at the top of rehearsal every day, we light a candle, we set our intentions for the day, and that is there on our shrine with all of our personal items."
She adds that, especially with such a short and rigorous rehearsal process, "It's helpful that we all take a breath beginning of the day... to have that moment of intention at the start of the day, so that at the end of the day, it's also much easier to release."
Due to certain scenes in the show, she will run intimacy calls—which are comparable to fight calls but for intimate moments—before each performance. "Because [the show] is very physical, these moments are hyper-choreographed... [intimacy calls are] helpful for the actors… so that when they have their adrenaline raging, their body is able to set back into the choreography that we've established," she explained. Burt is excited about a particular dance scene that she is choreographing alongside Samantha Miller, who plays Squeeze. While choreographing the scene, Burt asks her team, "Where can we create our own, sort of, releases in our voices? Where can we be pounding our bodies just really sort of spellcasting this dance?"
Looking beyond Our Dear Dead Drug Lord, Burt has many hopes and aspirations for the future of intimacy work. She is a large believer that changing the industry starts with education and hopes to bring intimacy work to more theatre students. As a former dancer herself, she also aims to continue melding her movement and dance work with intimacy work.
"I'm really curious about being the intimacy director for a ballet company," she said. "As a dancer, I would have benefited so much from having these tools in the room, and I think intimacy choreographers are becoming more and more prevalent in TV film, but not necessarily in the dance world."
No matter the medium, Burt finds intimacy coordination is beneficial for artists, "not only for [their] environment and sense of collaboration and safety in the space, but for [their] art as well."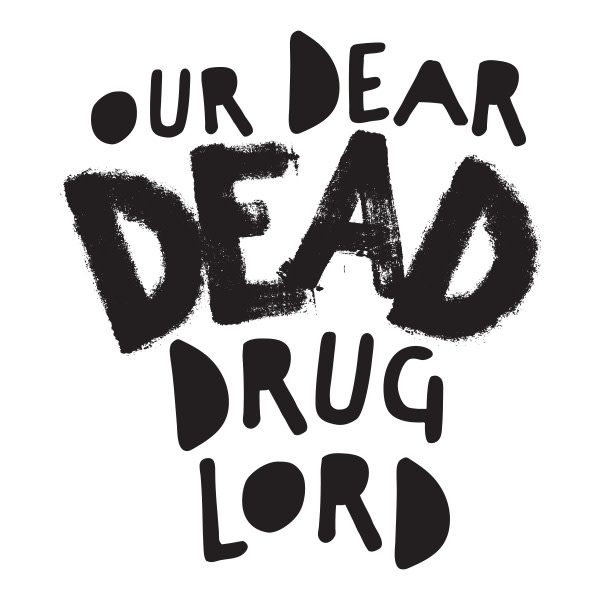 Onstage at the Kirk Douglas Theatre August 20 – September 17, 2023
Learn More