Not a Moment, But a Movement: 'Crowndation'
On demand beginning Jan 21 at 5pm PT
Price:
Sold Out
Introduced by Vanessa Williams, hosted by Bruce Lemon, this first episode of Not a Moment, But a Movement features Angelica Chéri's one-person play Crowndation; I Will Not Lie to David paired with the music of Jessica Lá Rel and the work of visual artist Kenyatta A.C. Hinkle.
CROWNDATION; I WILL NOT LIE TO DAVID
By Angelica Chéri
Directed by Cezar Williams
Performed by Sheria Irving, Crowndation is a one-woman show following 29-year-old Fatima Seed. Now the same age as her mother when she died of breast cancer, Fatima battles her inner-contradictions, yanked in multiple directions by her faith, her sexuality, her purpose, and a secret she discovers about her father, all in pursuit of becoming whole before her time runs out.
---
Pre-Show Panel
Watch the first in a series of panel discussions as part of Not a Moment, But a Movement. Moderated by Spelman Professor and Founder of SoulCenter Erin Michelle Washington, this free discussion highlights the careers of Woodie King Jr., Rhodessa Jones, and Nancy Cheryll Davis-Bellamy, three Black theatre practitioners who have dedicated their lives to amplifying and centering Black artists. Our panel of trailblazers share their journey and wisdom about this powerful movement's past, present and future.
This event is part of Center Theatre Group's The Forum, a series of deep and uplifting discussions with artists and creators as we move American Theatre forward.
Tyrone Davis wanted to tell Black stories with the people who have already been laying down the groundwork for Black theatre in America. He wanted to utilize the power of Center Theatre Group's platform to amplify Black stories, artists, and organizations like Watts Village Theater Company and The Fire This Time Festival that have already been telling these stories. "I wanted to show that folks, especially those from marginalized communities, have a place at Center Theatre Group and will be taken care of and cultivated as artists."

Read More
---
About Angelica Chéri
Angelica Chéri is a playwright, musical theatre bookwriter, lyricist, screenwriter and poet. The plays of her Prophet's Cycle Trilogy include The Seeds of Abraham (Signature Theatre, Billie Holiday Theatre, mentored by Lynn Nottage), The Sting of White Roses (North Carolina Black Repertory Company, National Black Theatre Festival), and Crowndation; I Will Not Lie to David (National Black Theatre-I AM SOUL Residency). Other plays include Berta, Berta (World Premiere at CATF), Slow Gin Fits (Fire This Time Festival), and Learn to Speak Doll (Peppercorn Theatre Commission), a children's play. Chéri is one of six playwrights selected for the inaugural Writers' Room at the Geffen Playhouse in Los Angeles. She served as Master Playwright in the Frank Silvera Writer's Workshop Inaugural 3in3 Playwright Festival and has written for the Obie-Award-Winning 48 Hours in Harlem Festival.
About Jessica Lá Rel
Lá Rel has been featured in The Root and Buzzfeed as an "artist to watch," and she has opened for Melanie Fiona, Luke James, Omarion, and Angelique Kidjo. In 2018, Lá Rel toured the country, hosting intimate concerts in a series she called The Sit In, invoking the historic legacy of intimate demonstrations in the Civil Rights Movement. Following the tour, Jessica released her debut album, "War Love," having teamed up with long-standing musical partner, Tyler "Eaglebabel" Brooks of The Outsiders and Troy Miller, platinum selling producer behind "The Dreaming Room" by Laura Mvula and "Liquid Spirit" by Gregory Porter. Her song, "Here Comes The Sun" was named Best R&B Song at the 2019 Independent Music Awards. Jessica Lá Rel is a powerhouse vocalist, dynamic writer, and arts activist dedicated to matters of life, love and justice.
About Kenyatta A.C. Hinkle
Kenyatta A.C. Hinkle is an interdisciplinary visual artist, writer and performer. Her practice fluctuates between collaborations and participatory projects with alternative gallery spaces within various communities to projects that are intimate and based upon her private experiences in relationship to historical events and contexts. A term that has become a mantra for her practice is the "Historical Present," as she examines the residue of history and how it affects our contemporary world perspective.
About Not a Moment, But a Movement
Not a Moment, But a Movement is a series of play readings with visual artists and musicians to create an interdisciplinary collaboration that celebrates Black voices. Presented in conjunction with Watts Village Theater Company and The Fire This Time Festival, Not a Moment, But a Movement events feature a host who guides the audience through the work of a visual artist, a musician and a theatre artist. Each event is paired with a panel discussion to create a uniquely comprehensive cultural experience.
Not a Moment, But a Movement is filmed Live at the KDT exclusively for The Digital Stage
View more: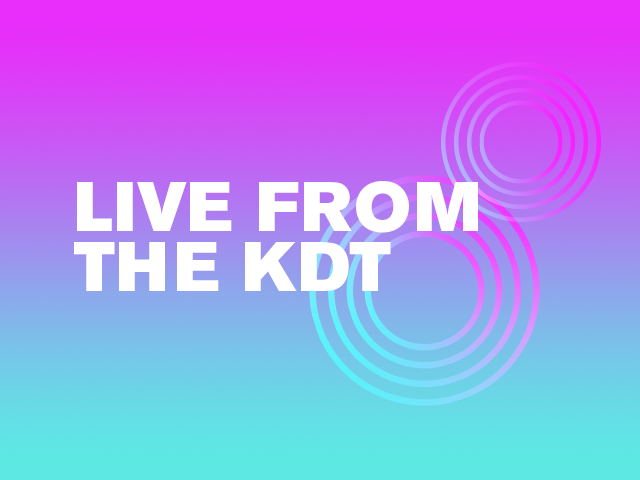 After you've booked your reservation, return to this page to watch the video.
DIGITAL STAGE+
$10 (or free for members)
Premieres with one-time-only free screening on Monday, January 18, 2021, 6:00pm PT
Available on demand beginning Thursday, January 21, 2021, 5:00pm PT
Expires on Monday, March 22, 2021, 11:59pm PT
Watts Village Theater Company, The Fire This Time Festival, and Center Theatre Group present:
NOT A MOMENT, BUT A MOVEMENT
A series of events that amplify and center Black artists
TOTAL RUN TIME: Approx. one hour and 30 minutes (pausable)
---

Depending on your digital device, you may be able to watch many of our Digital Stage events on your SmartTV. Experiencing buffering or playback issues? Find details.
Playlist