Theatres and Theatre Artists Respond to Election 2016
"I believe that, right now, art can do something that is harder for the media to do," Jon Robin Baitz has said of his new play Vicuña, which makes its World premiere at the Kirk Douglas Theatre through November 20, 2016. Baitz's tale of a presidential candidate and his tailor is in excellent company this election season, which has galvanized theatres to respond, including going dark on election night to encourage people to vote. Here's a roundup of what artists and organizations been doing around the country.
Avenue Q Puppet Debate
On the day of the first presidential debate, New World Stages in New York City hosted a town hall debate—Avenue Q-style, featuring Hillary Clinton and Donald Trump puppets with the slogans, "I'm with fur!" and "Make puppets great again!" The candidate puppets responded to questions voiced by cast members like Trekkie Monster, who asked Hillary about deleting his online browsing activity, and another puppet who asked Trump, "Should I be worried about being stopped and frisked because I'm a person of fur?"
Mike Daisey's The Trump Card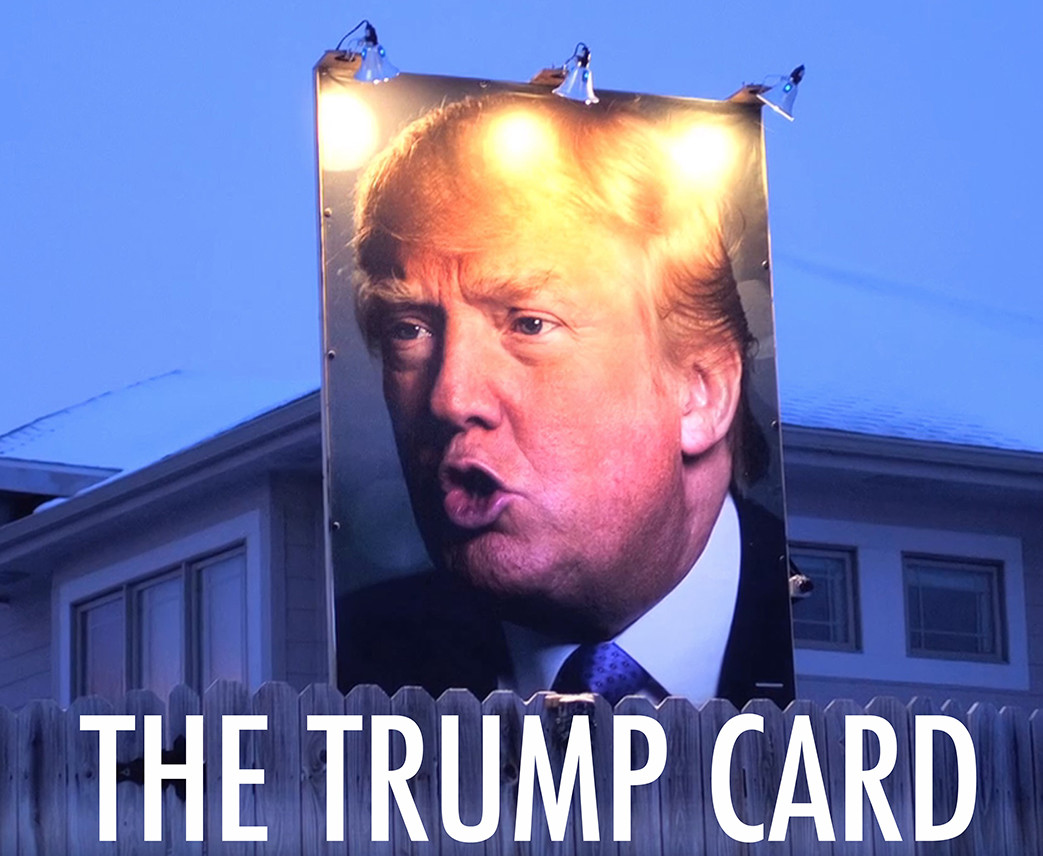 Monologuist Mike Daisey has been traveling around the country since July performing his new monologue, The Trump Card—his take on the Republican candidate's rise. He's also offeringfree downloads of the script under an open performance license so that anyone, anywhere can put on a reading or show for free. Plus, his November 1 performance at The Town Hall in New York City was livestreamed by Slate and is still available for viewing.
It Can't Happen Here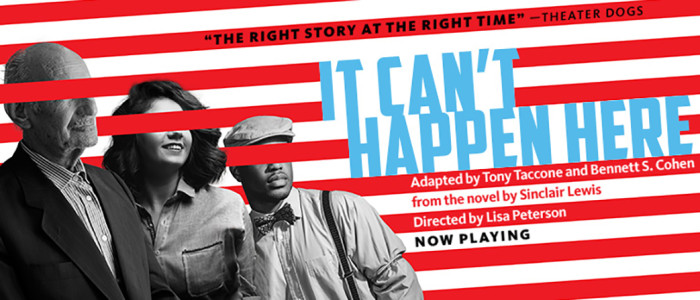 Berkeley Repertory Theatre is premiering a new adaptation of Sinclair Lewis's 1935 novel It Can't Happen Here, which tells the story of a demagogue who becomes president. It Can't Happen Here is adapted by Tony Taccone and Bennett S. Cohen and directed by Lisa Peterson; Taccone co-directed Angels in America at the Mark Taper Forum and Peterson most recently directed Chavez Ravine: An L.A. Revival at the Kirk Douglas Theatre.
Theatrical Selections in Washington, D.C.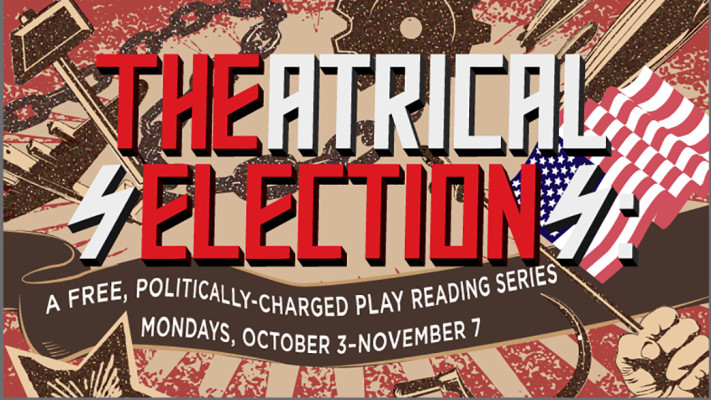 Arena Stage, The Kennedy Center, Shakespeare Theatre Company, Signature Theatre, and Studio Theatre in Washington D.C. are teaming up in the month leading up to the election to present free readings of politically charged plays, "Theatrical Selections." The plays take place throughout the 20th century, with one drawn directly from election 2016: Joshua Harmon's Ivanka.
Electile Dysfunction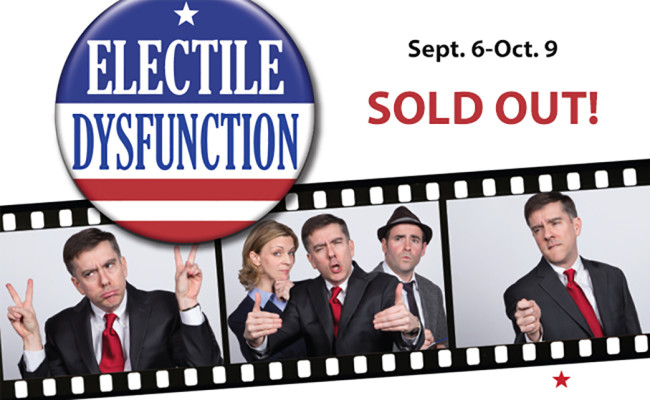 Act II Playhouse in Ambler, Pennsylvania, opened their 2016/17 season with a new comedy featuring impressions of both candidates and other political figures, musical numbers, and audience participation improvisations. Does a title get any better than Electile Dysfunction?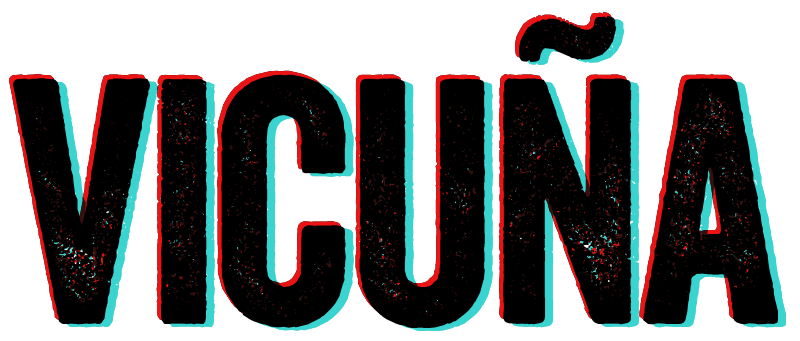 Onstage at the Kirk Douglas Theatre October 23 – November 20, 2016.
Buy Tickets