A 1950s Immigration Story in 21st-Century Los Angeles
In Arthur Miller's A View From the Bridge, two young men, Marco and Rodolpho, attempt to make their mark in the land of the free. Originally from Sicily, Italy, these two dreamers trade orange groves and piazzas to spend nights sleeping on the floor of a cousin's house and days working on the docks. What drove them to leave their homeland for an unfamiliar place—and to do so illegally?
It was tough being Italian—particularly Sicilian—in the 1950s. Under the fascist rule of Mussolini, Italy had sided with Nazi Germany during World War II, and we all know how that ended. 1946 saw the formation of the democratic Italian Republic, but it was not until the mid-1950s and the 1960s that Italy's economy would truly recover, in what became known as the "Italian Economic Miracle." In the years during which Marco and Rodolpho would have come of age, Italy still had a long way to go before it could be considered anything close to a recovered, thriving nation.
Just as Italy was working through inner turmoil, so too was Sicily in an interesting transitional period. Although considered part of Italy, Sicily had traded ruling parties for centuries—the Greeks, Romans, Spanish, and Phoenicians all controlled the area at one time or another—to the point that its culture had become a distinct amalgamation of its rulers. To account for cultural differences between Sicily and traditional Italian culture, Sicily became an autonomous region of Italy on May 15, 1946. The region now had its own parliament and president and, as a result, a larger voice in administrative and legislative affairs.
But while the economics and politics of the time were complicated, to Rodolpho and Marco it would have all boiled down to one simple problem: there just wasn't enough work to be had for laborers like themselves. "It's terrible!" proclaims Rodolpho about life at home. "We stand around all day in the piazza listening to the fountain like birds."
Rodolpho and Marco are prime examples of the American dream—which wasn't necessarily the American reality at the time. In the 1950s, the United States cracked down on immigration from around the world. President Dwight D. Eisenhower spearheaded a mass deportation of illegal immigrants from Mexico in 1954. With tensions between the United States and Soviet Union quickly cooling to an icy impasse, the U.S. passed the Internal Security Act in 1950 to ban communists from entering the country. The Immigration and Nationality Act of 1952 maintained the legality of an immigration quota system based upon national origins and limited immigration from the Eastern Hemisphere (which included Italy). Together, these new laws made the already difficult prospect of legally immigrating to America near impossible for people like Marco and Rodolpho.
Their story is "a story about immigration, about the difficulties of immigration—is it possible?" said director Ivo van Hove. "I think the issue of immigration is as important for L.A. as it is for Europe in this moment, as it is for other places in the world." Indeed, he added, "I consider this not so much a play about Brooklyn…but a modern Greek tragedy about universal themes—themes that matter to humanity."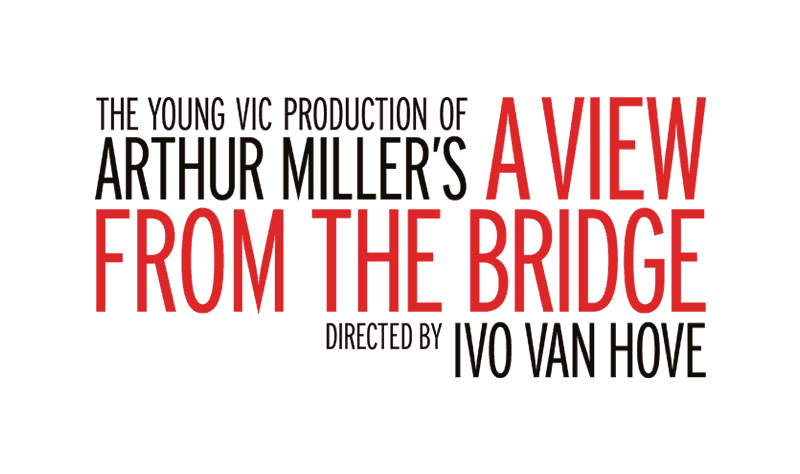 Onstage at the Ahmanson Theatre September 7 – October 16, 2016.
Buy Tickets