Getting into Character for 'A View From the Bridge'
Ivo van Hove, Catherine Combs, Thomas Jay Ryan, and Frederick Weller Discuss the Powerhouse Performances Onstage at the Ahmanson
Critics and audiences have lavished praise on the cast of Arthur Miller's A View From the Bridge, onstage at the Ahmanson Theatre through October 16, 2016. With a minimalistic set, spare costumes, hardly any props, and no intermission, this production focuses on the performances—as if taking on iconic roles in the American theatre weren't daunting enough. We sat down to talk with a few of the actors and director Ivo van Hove to discuss how they get into their characters and what drives what The Hollywood Reporter calls the naturalistic performances of van Hove's dynamic cast.
Van Hove himself said that this play "fits as a glove" with this set of actors—the third such group he's directed in this production. "I always allow people to bring their own personality to it," he said. "It's important in this case that the personality of the actor shines onstage; it's not only playing a character."
For Catherine Combs, who plays Catherine, that's easy in part because of the name she shares with her character. "It's actually a very emotional thing to hear someone say your name onstage," she said. "It's spelled the same, it feels the same." She added, "It always helps when you really like a character, and I really liked her." Combs finds great resonance in Catherine's coming-of-age. "There aren't many parts for young women that have this kind of trajectory," she said. "There really is something very dynamic about her. You watch her grow up." The knowledge Catherine gains over the course of the play is devastating and particular—but also universal. "I feel like what happens to Catherine is, once you know, you can't un-know it," said Combs. "The interesting thing is at the beginning of the play, before that happens, you sort of watch. I mean I think growing up is a tragedy, in a small way, and not in a bad way. But there is something that gets lost."
Thomas Jay Ryan plays Alfieri, the lawyer, who serves as a kind of Greek chorus to the story. "In the play as written, the character is very much on the outside of the action in a sense. He operates as a narrator," said Ryan. "One of the great successes of this production—as opposed to many other very good ones—is that Ivo has figured out this character." Ryan explained that as Alfieri, in van Hove's eyes, "I know how it's going to end, and I'm in a sense warning the audience, this is how it's going to end." In the second half of the play, Alfieri tries to change the course of the action. "You try to jump in and alter what you know is inexorably going to happen…and you can't help trying to change the destiny that you're talking about," said Ryan. "And that's an amazing thing to play, and it's an amazing responsibility to have in the production."
Frederick Weller, who plays Eddie Carbone, quoted Alfieri in explaining why he likes his character: "'But I think I love him more than my sensible clients because he was completely himself.'" Weller explained, "Eddie I think is a strangely beautiful guy…He dies because of an excess of a certain virtue, although that virtue is a little strange and murky." Eddie's love for Catherine, his niece, is a virtue in a sense. "But it's also what she thinks of him, and what his community thinks of him, and that's more important to him than life," said Weller. "And so when he finds himself protecting his niece to the point that it jeopardizes her view of him, because he takes certain actions that have destroyed, ironically, their love, he's got to risk his life to get it back."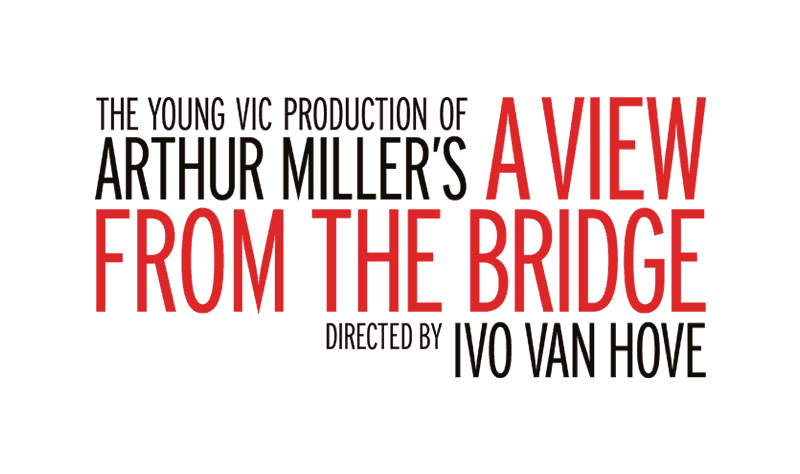 Onstage at the Ahmanson Theatre September 7 – October 16, 2016.
Buy Tickets