From Start to Finish, A Home for New Work
Playwright Eliza Clark and Associate Artistic Director Neel Keller Discuss the Development of 'Quack'
A major pillar of Center Theatre Group's mission is to foster new plays and support local playwrights at every step of the process from conception to production. The ideal example is Quack, a World premiere onstage at the Kirk Douglas Theatre October 21 – November 18, 2018. Playwright Eliza Clark wrote the piece during her residency in the 2016/17 Center Theatre Group L.A. Writers' Workshop. Just two years later, Clark is hard at work along with Center Theatre Group Associate Artistic Director and Quack director Neel Keller bringing the piece from script to stage.
Clark explained that the beginnings of what would eventually become Quack began long before the Writers' Workshop. The play came out of an idea I had been mulling for a few years, remembered Clark. I wrote the first scene five years ago. Though she had begun working on another piece for the Workshop—which brings together a cohort of local writers who each spend the year creating a new play—Clark found new inspiration to build off the old scene. I'm interested in the wellness industry and was interested in writing a play about vaccines because I had just had a baby, Clark explained, and then the play became about something else.
At the end of the Workshop, professional actors come in to read the plays for the playwrights and Center Theatre Group Artistic staff. As Keller recalled, everyone was immediately intrigued by what they heard. It was a joyous, happy thing to hear a play that was so funny, that was so dramatically alive, he said. I was fascinated by how the scenes played out and how I never knew exactly what was going to happen next.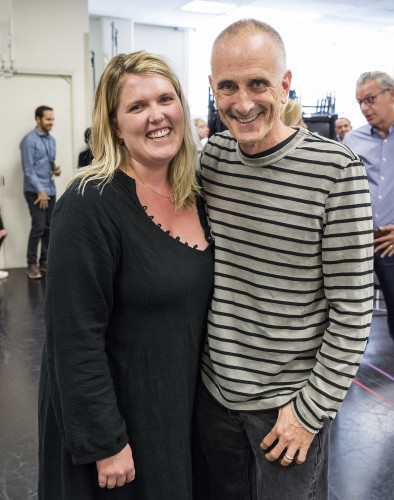 Almost immediately, Keller and other members of the Artistic staff conferred and offered to work with Clark on developing the play with an eye toward a production at the Douglas. Clark spent another year refining and developing the play further, drawing from even more inspiration and subject matter in the national news. I had been thinking a lot about privilege and entitlement, and also the scary forces in our country that are coming out of the woodwork, Clark said. I was also thinking about what it meant to be a woman in the workplace—I think men and women are shamed differently. It just felt like I couldn't write about anything else. The play follows a medical talk show host who faces scrutiny and professional turmoil after a critical hit piece on him is published.
Throughout the year, Keller kept in close touch with Clark as the play was refined through a series of workshops and revisions. Having the time to have those conversations, to learn about the play by hearing it at different stages and seeing where the writer's going, was incredibly helpful, explained Keller. It is wonderful that Center Theatre Group can provide that sort of home base to writers.
Since the first reading, Center Theatre Group has held several more readings and workshops, and got feedback from members of the staff as well. Clark used the time to refine the struggles and motivations of the characters. The very first draft was deeply bleak, and everybody in it was sort of a terrible person, admitted Clark. I think the play has evolved from where everybody was a little bit bad to being a play where everybody is a little bit good, but something about that is in some ways scarier because people with good intentions don't always do the right thing.
Everyone in the play is complicit in the complications that move the story forward, noted Keller. It is a real gift to have the time for the writer to be able to develop her plot and characters in such interesting ways.
It's a very scary play that I think is written in the form of a very funny play.
Quack also benefited from an extra week of rehearsals, made possible by an Edgerton Foundation New Play Award, a prestigious grant that has supported some of the best new work in the nation over the past decade, including Hamilton and Dear Evan Hansen. Brad Edgerton, MD, who sits on the Center Theatre Group Board of Directors, also directs the Edgerton Foundation New Plays Program with his wife, Louisa.
As the production comes together, both Clark and Keller are eager to bring the show to Los Angeles audiences. It's a very scary play that I think is written in the form of a very funny play, and it really feels like a play, Keller explained. It's not written like a screenplay or a novel or a short story, and it's remarkable how rare that is to find.
And for all of the heady subject matter, said Clark, people should be prepared to laugh.

Onstage at the Kirk Douglas Theatre October 21 – November 18, 2018
Buy Tickets
30 to Curtain: Eliza Clark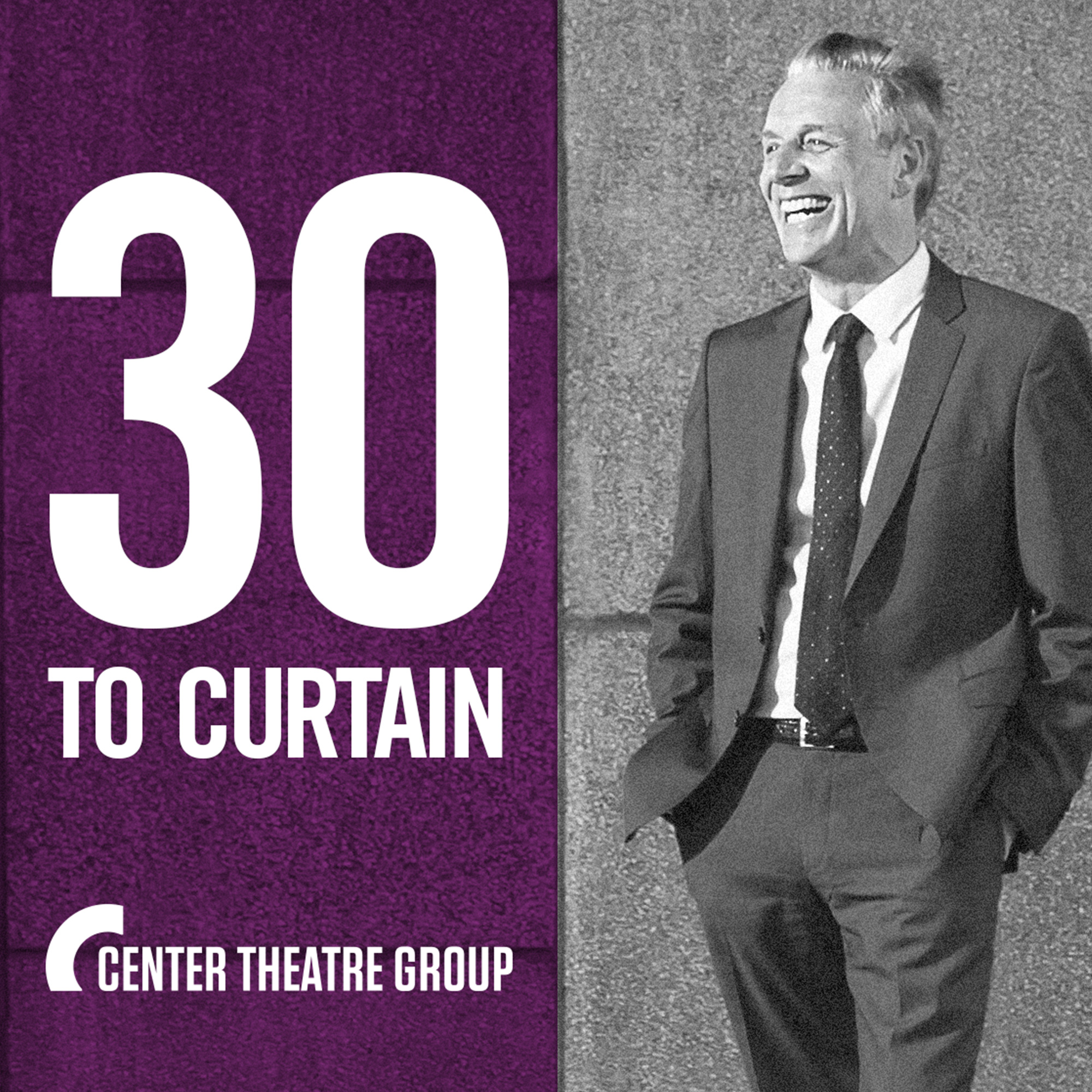 Center Theatre Group's Artistic Director Michael Ritchie interviews playwright Eliza Clark and director Neel Keller on our podcast.
Listen