The Cinderella Story of Matthew Bourne and his 'Cinderella'
Choreographer and New Adventures Artistic Director Joins Center Theatre Group Artistic Director Michael Ritchie on '30 to Curtain'
Coming to the Digital Stage: Matthew Bourne's Cinderella, which last played the Ahmanson Theatre in 2019, joins our Digital Stage lineup for five performances only from January 15–17, 2021. The following article and podcast were originally published ahead of our Ahmanson run.
After more than 20 years of prolific touring productions, longtime Ahmanson audiences are no stranger to Matthew Bourne. And with one of his most beloved productions, Cinderella, back at the Ahmanson—onstage February 5 – March 10, 2019—Bourne has had a chance to reflect on this milestone, his relationship with Center Theatre Group, and the span of his career. He took the opportunity to do just that on "30 to Curtain," Center Theatre Group's podcast hosted by Artistic Director Michael Ritchie.
Bourne's professional path sprouted from very informal roots; as a child, he would draft his neighborhood friends to perform small dance shows, inspired by the theatre and classic MGM movies his parents enjoyed. I used to get the little old ladies that I knew who lived down the street—I used to bring them to my house to sit and watch me do these shows and offer them a cup of tea and biscuits to go with it, Bourne explained.
Though he engaged in amateur choreography in his youth, it wasn't until his early 20s that Bourne resolved to pursue dance professionally and applied to the Laban Centre for Movement and Dance in London. It took a long time for that to become something I felt I [wanted professionally,] he said. Literally my first ever dance class was my audition, and I got in.
Immediately after completing the program, Bourne and several of his former classmates formed their own company. Several of us wanted to choreograph, we all wanted to perform, and we thought, 'If we don't do it ourselves…' remembered Bourne. It wasn't what it is now; it was a very small, unpaid concern to begin with where you ironed your own costumes and rolled out the floor [before the show] and rolled it up again at the end of the evening.
Now, more than 10 years later, the scale and production of Cinderella is more than Bourne could have imagined at the time. With almost 30 performers and featuring award-winning set and costume design courtesy of designer and longtime collaborator Lez Brotherston, Cinderella represents an opportunity to reflect on how far the work has come and what one puts into and gets out of every production. I love what I do now but I loved that just as much, Bourne mused.
We had no expectation of what would happen once we did that first show really. It was an incredible life-changing night.
The discussion then turned to the show that launched Bourne and his company's meteoric career: Swan Lake, which premiered in 1995. The risk of staging Bourne's provocative gender-swapped production of a beloved classic at Sadler's Wells Theatre was great, but the reward was beyond anything Bourne and his fellow creatives could have dreamed.
We had no expectation of what would happen once we did that first show really. It was an incredible life-changing night, said Bourne. Cameron Mackintosh literally pinned me against the wall in the bar during the interval and said, 'This has to be in the West End! This is beyond dance! We're going to do it, we're going to do it!'
The production's success also marked the beginning of Bourne's long relationship with Center Theatre Group. Gordon [Davidson] decided it was something he wanted his audience to see and offered us the opportunity to come to the Ahmanson. It was literally our first international date for our company anywhere in the world, said Bourne. This is why this relationship is so important to me; it started when no one else had the faith to bring us.
With that overnight success and recognition, however, can sometimes come certain burdens, noted Ritchie: There's a lot of good that comes with that; what's the dark side when you're there in that moment?
Bourne agreed that the pressure to deliver another equally stunning success was there. To follow that up was a little bit scary—more than scary—but you had to do it, Bourne affirmed.
It was then that Bourne began developing his original production of Cinderella, influenced by the classic MGM-style movies he grew up with, actual World War II history, and—most directly—Sergei Prokofiev's 1948 composition. It's all in that music, which was written during that time but not written for a wartime story; it was written to be a fairy tale ballet, explained Bourne.
The whole Blitz story in Cinderella works very well because it's that whole thing of people seeking escapism, Bourne reflected. You know, 'Dance tonight, we may all die tomorrow!' And the idea of a shoe going missing in the rubble of a bombed out building is such a powerful image, but with that sparkly shoe there's a feeling of hope in there as well.
Translating iconic tales into dance spectacles fit for audiences worldwide is where Bourne thrives; while teasing development of his upcoming adaptation of Romeo and Juliet, Bourne reflected on how he finds the right performers to realize his blend of dance and theatre. I look for people who are passionate about moving—sometimes they've not trained in any way as actors, he explained. I feel that's the beginning of acting; it's wanting to be generous with an audience. Their passion for movement becomes their passion to tell a story for an audience.
Matthew Bourne's Cinderella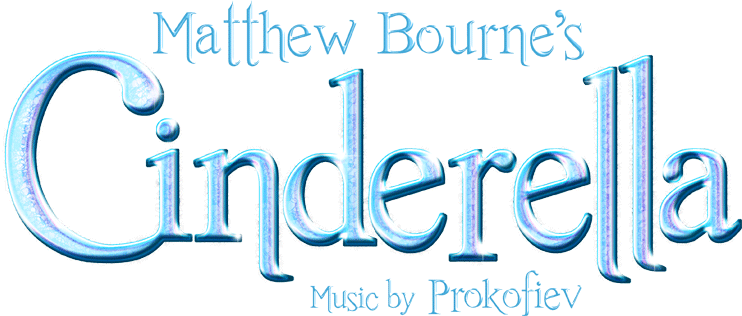 On the Digital Stage Jan 15–17, 2021
Watch