A Mostly Candid Tracy Letts on His Career Wins and Woes
In a 2018 Q&A with Slate, Tony Award and Pulitzer Prize-winning playwright and actor Tracy Letts said, I lie in all these interviews.
So perhaps you should read the below—a collection of interviews and profiles that shine a light on his impressive body of work, including Linda Vista (onstage at the Mark Taper Forum January 9 – February 17, 2019)—with that caveat in mind. Nonetheless, the actor-writer has often been frank about the many ups and downs over his three-decade-long career.
As a child, Letts often felt isolated from other kids and turned to the arts—an interest he inherited from his writer mother (Billie Letts, author of Where the Heart Is) and actor father (Dennis Letts, who originated the role of Beverly Weston in August: Osage County). But their path to creative success wasn't exactly traditional, as Letts explained in a 2017 interview:
When I was growing up, [my parents] both taught college English. Those careers, acting for my dad and writing for my mom, were aspirational. They were creative people and they needed a way to get their creativity out. My mom, I mean, I don't know how the hell she did it, working a full-time job and raising two kids in a pretty traditional household where she did all the cooking and cleaning, and finding time to get in her office and write! I don't know how the hell she did it. She had an incredible work ethic. And then my dad, the first play I ever remember seeing was To Kill a Mockingbird at our local college, with my dad playing Atticus.
Letts forged his own path as an artist by moving to Chicago in the late 1980s, where he worked as a stage actor for over a decade before moving to Los Angeles to turn his attention to television. But he didn't find the same satisfaction in onscreen work, and he moved back to Chicago a few years later and became a Steppenwolf company member. Letts reflected on the moves in The New York Times:
When I came back to Chicago from L.A., a lot of people said, It seemed like you were doing pretty good out there—you were on Seinfeld and you did this TV show or that TV show. But none of it was pleasing to me. I dreaded it when I got the job even more than when I didn't get the job. So you recalibrate.

I walked into that rehearsal room at Steppenwolf and felt completely at home. I knew I was never going to make any money, but I'd be damned if I was going to spend my best, most creative years in Los Angeles waiting for the phone to ring.
At the same time, he was becoming an acclaimed professional playwright beginning in 1993 with Killer Joe—a dark comedy that premiered in Chicago then transferred internationally to the Edinburgh Fringe Festival and London. Letts followed this with Bug in 1996, Pulitzer Prize finalist Man from Nebraska in 2003, and August: Osage County, which opened on Broadway in late 2007. August: Osage County earned Letts his first Pulitzer Prize for Drama and the Tony Award for Best Play, but it was also a bittersweet moment:
After the opening in Chicago in the summer of 2007, I thought August was done. Then we were going to Broadway. We were supposed to start rehearsals there in October, and between the summer and October, my father was diagnosed [with lung cancer]. So we knew he was going to die.

Dad was great in the play. I doubt anybody else has been as good. …

Anyway, in November the stagehands went on strike, and we couldn't open until December. I thought he might die before we got a chance to open the show. It was a terrible time. He went pretty quickly, really. He was diagnosed in September, and he died in February. He was still doing the play in January. Six weeks after he died, I won the Pulitzer Prize, and it was devastating. It was so exciting of course to win it, again beyond my wildest dreams, but my father, because of his education and his love of the written word, that would have meant so much to him.
August: Osage County was inspired by his grandfather's suicide, and Letts is not shy about drawing from his personal experiences in his writing. Along with exploring complicated relationships and the feeling of anger, the recurring theme of control—or, often, the lack of it—has also come to define many plays in his canon of work. In a Slant interview, Letts explained:
Perhaps I just think it's the stuff of drama, but perhaps it's something from my own life as well. I mean, I've been sober for over 20 years, and I'm a subscriber of AA and its philosophies. So there probably is something in there about my belief that a certain giving up of control is good for the soul.
Many of Letts' plays are also driven by an ensemble of memorable characters rather than a single lead. As he told Slate, this method of storytelling was influenced by his experiences at Steppenwolf:
Ensemble, to me, is everything. It's just what I know. Aesthetically, it's what pleases me. It's what I think makes for the best theater, the theater that draws people in.

The story has primacy. The story is above all other considerations. "What is the best way to tell our story?" is the governing question, I think, for most Chicago actors. Not "what is the best way to feature this actor?" Not "what is the best way to make our point?"
Letts also practices this ensemble approach in the rehearsal room, including rehearsals for Linda Vista at the Taper, as he discussed on KPCC's The Frame:
There are four female characters in Linda Vista. I think they're well drawn characters, and I have some exceptional actresses playing these parts. As I say, everybody contributes to this process for me. These women were huge, monumental for me in creating this work in the humanity they brought to this and their ability to voice their own experiences in rehearsal throughout the process.
Over the last decade, Letts has earned acclaim acting in a number of high-profile productions both onstage and onscreen—including two seasons of Homeland, the Academy Award-nominated films Lady Bird and The Post, and the Broadway revival of Who's Afraid of Virginia Woolf?, which earned him a Tony Award for Best Actor in 2013. In an interview with The Atlantic, Letts explained how he chooses his roles:
There were certainly times in my life as a younger actor where I would have done anything. Now, I don't have to do that anymore, and I don't have any other method for choosing a project other than the quality of the writing. There are probably other people who'd say, Well, the script isn't strong, but it's got x, y, and z, and therefore I'm gonna roll the dice. I'm not smart enough to do that. All I know to do is say, The script is good, and therefore I will participate. So far, that's proven to be the right way to go, for me.
In the end, the skills he has learned from both acting and writing have been the recipe to his successes. Letts recently told the Los Angeles Times:
They use some of the same skills: powers of observation, mimicry, sense of humor, deciding the best way to tell the story. I think the work I do as an actor helps me write good roles for actors. I know the things that actors want and respond to. And when I get up onstage to act, I think about the times actors have driven me crazy when they're acting my writing, so hopefully it's made me better as a writer.

I don't think I would be as good at either job if I were trying to do them both at the same time. I would certainly be too be self-conscious. I would feel like a show off. I wouldn't enjoy that.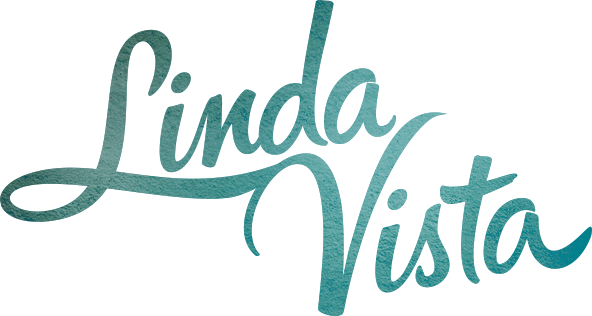 Onstage at the Mark Taper Forum January 9 – February 17, 2019
Buy Tickets