All of Us Are in a Room with Mike Birbiglia
Questions & Answers with the Creator & Star of 'The New One'
His storytelling speaks for itself, but we couldn't help asking him some questions about how The New One came to be, the journey it's taken him on over the past few years, and why he's baring (and selling) his heart to Los Angeles at the Ahmanson October 23 – November 24, 2019.
What was the very first spark that led to the creation of The New One?

I had been reluctant to have a child basically my whole life, and then my wife and I decided to have a child. The first year was really hard, and I wrote in my journal about it a lot, but I wasn't gonna talk about it onstage. And then we were at the Nantucket Film Festival with a film that my wife and I worked on called Don't Think Twice. There was a jealousy-themed storytelling night, and my wife Jen said, "You should tell a story about how you're jealous of Oona." That's our daughter. She was 14 months old at the time. And so I told a story about that and worked with Jen on that and then that broke the dam, and I started talking about all these feelings I had about the experience of having a child that are pretty taboo, and so that sort of formed the foundation of the whole entire show.

How has the piece changed and evolved since then?

The biggest thing that changed is that when I was first workshopping material, it really resonated with people my age or older. It was getting big laughs out of the gate, so I thought, "This is it. I found it." And then around that time I performed at a few colleges, and one night in particular I was performing at Princeton, and the material was fine, but it wasn't nearly what it was like at theatres. I realized I needed to come up with a metaphor for this that brings people of all ages into this universe. I started talking about my relationship not with my daughter but with my couch, and without giving too much away, I built it out from there, and then it started connecting with people of all ages funnily enough.

You move between comedy, theatre, prose, and TV/film as a creator; how do you know when a story is right for one medium versus another?

It's a good question. For example, I'm expanding the show right now into a book with Grand Central called The New One: Painfully True Stories from a Reluctant Dad, and that always made sense to me. As a matter of fact, even before I was thinking of this being a show, I thought this would be a good book, and I had the sense that it would help new parents understand how shocking the change of having a child is. And in terms of why do that as a book, I think books have the ability to really dive into the minutia and the specificity of what something felt like, smelled like, tasted like, in a way that is also a good thing to revisit. Books are things that I like to read and re-read over again. And then with Don't Think Twice, for example, to me when I came up with that idea, I thought, it's a movie about improv, and it could be in the theatre or it could be in film—those are the two logical places—but I thought it could be really interesting to capture true improv on film within the context of a storyline. Because I had never seen that done, and I was really excited about trying that.

What do you love about theatre in particular?

Theatre is in a lot of ways my favorite medium because it's all of us in a room together at the same time, and no two nights are exactly the same. Even if it's a tight script, every performance is different, every audience is different, and it makes the show different. So I almost never describe two performances as even being similar. And increasingly everyone is so isolated on their phones and tablets that I think theatre is one of these final communal art forms that we have.

What was the biggest surprise about doing this show on Broadway?

I don't know; I don't attach a lot of meaning to Broadway. It doesn't mean anything to me. In the same sense that I've never wanted to make studio films, I've never wanted to make Broadway shows. I just want to make good things that make people laugh and make people feel something. I've never really had that sense of, "I want to make hits." It was sort of this flukey thing where it just so happened that the story that I was telling about having a child intersected with the age group of people who buy tickets to Broadway. The exciting part about it was getting to Broadway, and having my peers be the people who are on Broadway. I went to Heidi Schreck's show What the Constitution Means to Me, and she came to my show. I went to Rachel Chavkin's show Hadestown, and she came to my show. And then I would sort of see them around at Broadway events. And so in that sense I feel like it's not about what street you're on as much as what season you're in, what shows are in that season, who is in the community. Because I think so much of art is about community.

Can you tell us a bit about the role your wife's poetry plays in The New One?

It's huge because when I started writing the show, I would ask Jen how she felt about different milestones, Oona's first steps or when she was crawling or speaking for the first time. And she would say, "Well, I wrote this poem about that." And I would look at the poem. For example she has a poem called "An infant reaches":

An infant reaches for something (I don't know what)
pushes it farther away and cries in frustration each time she reaches without realizing
she is crawling for the first time. She is like her father.

And then I was like, well, I can't say it better than that. So I'll just put the poem in. And then it ended up becoming this interesting thing where the poems are sprinkled in, and it helps you understand the perspective of two different people raising a child, two different people witnessing the same events and experiencing them in two completely different ways, so in that sense the poetry's essential.

How did Seth Barrish and Ira Glass help shape the material?

In more ways than I can describe. Ira was definitely a huge champion for bringing multiple perspectives to the same story. Always finding Jen's perspective, always finding my perspective, always digging deeper. I mean whenever I've worked with Ira on stories for This American Life, I'll come to him with a story and I'll say, "Hey what about this?", and he'll say, "That's fine, but how did you really feel about this?" He's always kind of digging for what's the story behind the story behind the story. Really he's digging for what's the thing I'm least comfortable talking about. Something I always tell my fellow storytellers when they're starting out is the things that you're the least comfortable talking about, chances are they're the most interesting things to talk about onstage. And in terms of Seth, this is the fourth solo show we've worked on together; he's directed all four of my solo shows. He's a brilliant dramaturge and director. There's no one like him. He just has such a light touch. He's not showy. He doesn't make choices that are pointing out the director's hand, which is my favorite kind of directing—what I would describe as invisible direction.

Why are you excited to bring this piece to Los Angeles?

I really didn't want to bring the show to Los Angeles at all until I saw the Ahmanson Theatre. Last winter my wife and I brought our daughter to Manhattan Beach for a couple of months, and I mentioned possibly doing the Ahmanson, but I don't think that's what I want to do because my experience in Los Angeles has always been transactional and business-y, and it makes me very uncomfortable. I don't like that part of it. It feels like everyone's in show business, and I love the people in L.A., and I love the artists in L.A., but I don't like feeling like I'm at work all the time. So I was reluctant to bring the show to L.A., but then they invited me to come visit the theatre last winter, and I looked at the theatre and I thought, "This is the most spectacular theatre I've ever seen. I absolutely have to bring the show here." And then they told me all about how active the subscribers are and how enthusiastic the theatre patrons are, and then I was sold. And so that's how I came to L.A. It's the absolute final stop on The New One tour, and so it'll always hold a special place in my heart and that heart will be sold in the lobby for $49.95 after the show.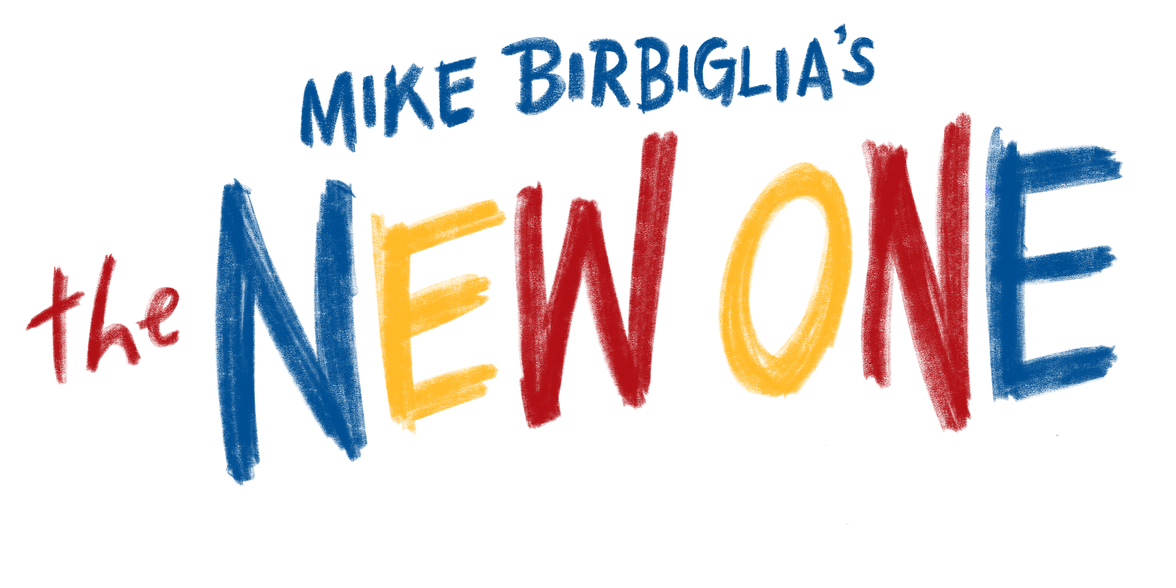 Onstage at the Ahmanson Theatre October 23 – November 24, 2019
Buy Tickets