Lindsay Allbaugh's Dear Directorial Debut at Center Theatre Group
Associate Artistic Director Lindsay Allbaugh on the dark magic and dangerous feminine power that underscores 'Our Dear Dead Drug Lord' at the Kirk Douglas Theatre.
In Alexis Scheer's Our Dear Dead Drug Lord, four high school girls find each other through the 'Dead Leaders Club,' in which they attempt to summon dead leaders, like Pablo Escobar, through seances and blood sacrifices in a treehouse. This group ends up being a pivotal way for these young women to cope with the grief and lack of control in their lives.
For Lindsay Allbaugh, as a high schooler, she found her people while sneaking out of class and into the theatre department and staying after school to dance onstage to Cirque du Soleil and Broadway musicals while no one was watching.
"The theatre department was an escape from the horrors of high school," she reminisced. "I felt very alone until I found this group of overly dramatic and deliciously weird kids. We didn't fit in anywhere else— this was the first time I felt like I could really, truly, be my full self."
Our Dear Dead Drug Lord resonated with Allbaugh immediately. "There's something inherently magical about the setting, about how Playwright Alexis Scheer puts us in that treehouse, and all the feelings of nostalgia and youthful possibility it implies, combined with the way that they speak to each other. It takes me right back to my high school days with my best friends and all of the deep feelings, angst, rage, and desire we were feeling," she said.
Allbaugh is tapping into her high school experiences as she directs Our Dear Dead Drug Lord at the Kirk Douglas Theatre this summer. But she also brings with her the wisdom of her many years working in Los Angeles theatre, and right here at Center Theatre Group. The production will mark her directorial debut with the company—after 19 years of working here.
Allbaugh began working at Center Theatre Group as an assistant to the Managing Director. Outside of work, she became heavily involved in the 99-seat theatre scene in Los Angeles. She joined the Elephant Theatre company, founded by alumni of California State University Long Beach, her alma mater, and became a Co-Artistic Director during her ten-year tenure there. She directed and produced work across Los Angeles, and eventually shadowed former Artistic Director Michael Ritchie. As an Associate Artistic Director, Allbaugh was able to bring her experience at Center Theatre Group and beyond together to start the Block Party program, in which companies from smaller theatres in Los Angeles would have their work produced at the Kirk Douglas Theatre.
But it's not as though Allbaugh's high school self has ever really left—she believes a part of our teenage selves still lives in us all.
"I still have a little bit of that shyness or awkwardness that I had as a teenager, I still feel like I live within this group of ragtag thespians because in a sense, we're all still some version of our younger selves," she said.
The characters in Our Dear Dead Drug Lord are discovering the untapped power within themselves. Allbaugh finds this as another common experience of adolescence—laying claim to power after years of living by the established rules of family, school, and the world. Allbaugh herself had a brief Wiccan phase, which she feels was a way for her to try and "find my own voice and some control in my life."
Allbaugh has always been drawn to stories about young people, especially young girls becoming women. She is particularly fascinated by what it means to wrangle with one's identity, outside of the many external factors that can influence it.
"Society tells you what to do as a young girl, what you are, and what you're capable of," Allbaugh said. "And you may feel differently inside about who you feel you are and what you are capable of." There is also the added layer of how the patriarchy impacts our society and institutions which can help explain why these young women are so drawn to the male leaders their club attempts to resurrect."
Allbaugh as a director and Scheer as a playwright ask the actors and audience alike to wonder about what happens when women tap into the dangerous parts of themselves suppressed by the patriarchy.
Although this play is set just 15 years ago, in 2008, Allbaugh considers this a period piece. The play's characters have drastically different political views, illustrating the beginning of much of the political polarization seen in the United States today.
But despite this story being about adolescent experiences, the journey of self-discovery is lifelong. Allbaugh said that these characters ask the audience a multitude of questions: "What does it look like to be feminine and brutal? What does feminist power, rage, and grief look like? And at what point do you, as an adult, start to think for yourself?"
No matter the age of the audience, Allbaugh finds that this play will frighten and shock everyone in the house. "What if the scary things in the world, are actually us?," she said. "The monster under our bed is actually the monster inside of us."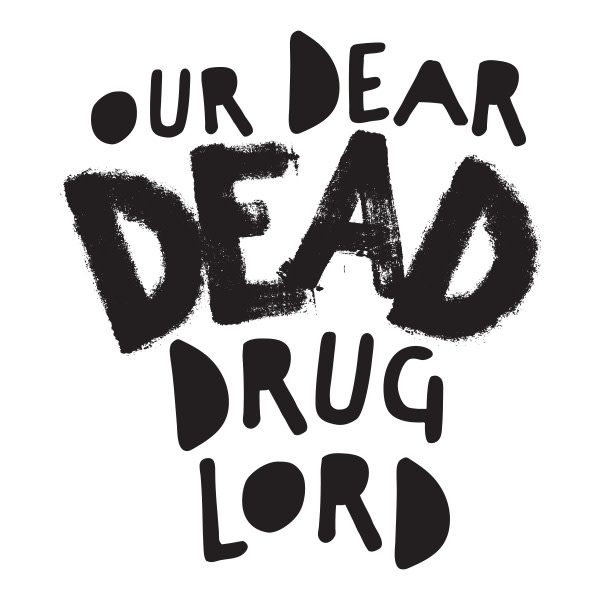 Onstage at the Kirk Douglas Theatre August 20 – September 17, 2023
Learn More