{{ event.webContent.titlePrefix }}
The Play That Goes Wrong
{{ event.webContent.titleSuffix }}
There's no denying the hilarity. The cast members boomerang around the set with lunatic abandon. The breakneck staging is a logistical miracle.
Brilliant! The ensemble will take your breath away. To say you will laugh uproariously is an understatement.
What would happen if Sherlock Holmes and Monty Python had an illegitimate Broadway baby? You'd get The Play That Goes Wrong, Broadway and London's award-winning smash comedy! Called a gut-busting hit (The New York Times) and the funniest play Broadway has ever seen (HuffPost), this classic murder mystery is chock-full of mishaps and madcap mania delivering a riotous explosion of comedy (Daily Beast). Welcome to opening night of The Murder at Haversham Manor, where things are quickly going from bad to utterly disastrous. With an unconscious leading lady, a corpse that can't play dead, and actors who trip over everything (including their lines), it's tons of fun for all ages (HuffPost) and comic gold! (Variety)—sure to bring down the house!
Hilarious! Nonstop pandemonium.
Listen: A Conversation with Producer Kevin McCollum
{{facebookFriends[0].name}} is going {{facebookFriends[0].name}} and {{facebookFriends[1].name}} are going {{facebookFriends[0].name}}, {{facebookFriends[1].name}} and {{facebookFriends.length - 2}} other friends are going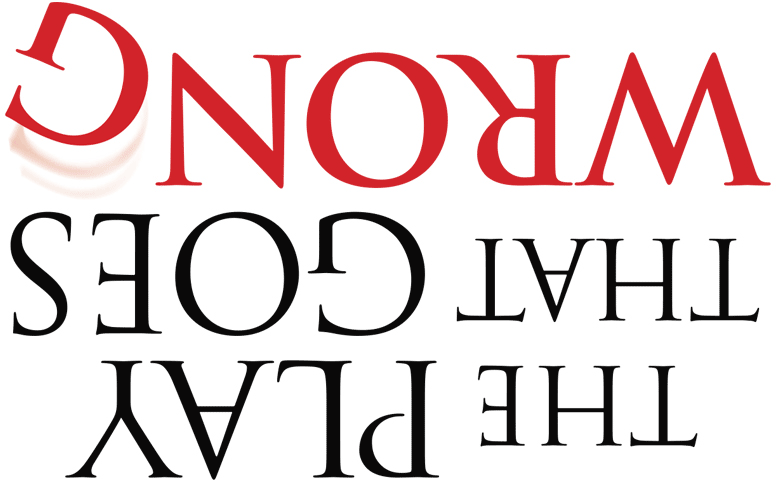 {{ event.webContent.specialProductionInfo }}
Single Tickets
On sale: {{ event.webContent.SingleTixOnSaleDate }}
Passport Members
On sale: {{ event.webContent.PassportOnSaleDate }}
Account Sales and Group Tickets of 15+
Reserve your group today! Call 213.972.7231
Performance Length
The performance length is {{ event.webContent.M2_PERF_RMDR_PERF_DURATION }}
Be Aware
event.webContent.Disclaimer
event.webContent.AgeRec
ACCESS
Performance dates: {{ event.webContent.AccessPerfDate }}
On sale: {{ event.webContent.SingleTixOnSaleDate }}
Select an ACCESS service below to browse and purchase available tickets:
Written by

Henry Lewis
Jonathan Sayer
Henry Shields

Directed by

Mark Bell

Set Design

Nigel Hook

Lighting Design

Ric Mountjoy

Costume Design

Roberto Surace

Sound Design

Andy Johnson
With

Scott Cote
Peyton Crim
Brandon J. Ellis
Angela Grovey
Ned Noyes
Jamie Ann Romero
Evan Alexander Smith
Yaegel T. Welch
Blair Baker
Jacqueline Jarrold
Sid Solomon
Michael Thatcher