L.A. Writers' Workshop Festival
'Christa McAuliffe's Eyes Were Blue'
On Demand Beginning Feb 4 at 5pm PT
Price:
Sold Out
If you already have access to this event please
Login
Celebrate the unrivaled diversity and excellence of the playwrights who call Center Theatre Group and Los Angeles home at our third annual L.A. Writers' Workshop Festival: New Plays Forged in L.A. We're proud to showcase bold and original new works by L.A. Writers' Workshop participants that represent some of the freshest voices and impulses in the modern American theatre. The Festival will feature Kemp Power's Christa McAuliffe's Eyes Were Blue, with two additional new plays to be announced later this year.
Join us for a thrilling glimpse into the process of new play creation in Los Angeles, where many of the world's most exciting theatre artists work and live.
About Christa McAuliffe's Eyes Were Blue
Bernard and Steven Gentry are twins who have lived starkly different lives. The big reason? One is plagued by racism because of his dark skin while the other passes as white. Steven spent his childhood trying to fit in and is now a successful attorney. Bernard was a star student who dreamt of space, but his current prospects are about as dismal as the Challenger Space Shuttle that once inspired him. Spanning their 80s New York City childhood to a Minnesota courtroom in 2006, Christa McAuliffe's Eyes Were Blue is a haunting meditation on race and privilege in America.
About Kemp Powers
Kemp Powers is a playwright, screenwriter and storyteller. His plays include One Night in Miami…, Little Black Shadows, The Two Reds and A Negro by Choice. He received the 2013 Ted Schmitt Award for Outstanding New Play for the world premiere of One Night in Miami... in Los Angeles. That production also won three LA Drama Critics Circle Awards and four NAACP Theatre Awards. One Night's 2016 production at London's Donmar Warehouse was nominated for the Olivier Award for Best New Play. Powers also wrote the adapted screenplay for One Night in Miami the movie, directed by Academy Award-winning actress Regina King. His work has been developed at South Coast Repertory, Denver Center Theatre, Berkeley Repertory Theatre and the Classical Theatre of Harlem. He is the co-director and co-writer of the upcoming Disney/Pixar animated feature Soul (2020). In television, he was a writer for Star Trek: Discovery in addition to several other projects. He has toured nationally as a storyteller for the Peabody Award-winning series, "The Moth," and was one of the storytellers published in the first edition of their New York Times-bestselling book, The Moth: 50 True Stories.
Kemp Powers was a participant in Center Theatre Group's 2019/20 L.A. Writers' Workshop.
L.A. Writers' Workshop Festival: New Plays Forged in L.A.
The L.A. Writers' Workshop is a dynamic and talented community of playwrights at Center Theatre Group. Since 2005, we have invited seven local playwrights to spend a year researching and writing a new work with the feedback of their fellow writers and artistic staff.
Membership in the Writers' Workshop begins with this residency year and continues with events and activities designed to build community and support professional and artistic development. The program is designed to foster important voices, inspire playwrights to create their best work, encourage bold writing, and build relationships among local playwrights, Center Theatre Group, and the L.A. theatre community. Our growing community currently contains 103 playwrights.
The 2021 L.A. Writers' Workshop and Festival is made possible with dedicated funding from WarnerMedia and the National Endowment for the Arts. Lead support for Center Theatre Group's Artistic Development Program is generously provided by the Annenberg Foundation and the Harold and Mimi Steinberg Charitable Trust.
Credits
By

Kemp Powers

Directed by

Jennifer Chang



Sound Design

Adam Phalen

Casting

Aisha Coley, CSA

Casting Associate

Robyn Owen Silvestri, CSA

Reading Supervisor

Mercedes Aponte

Production Coordinator

Maggie Swing

Video Production

Cinevative
With

Giovanni Adams
Jovan Adepo
Amaia Arana
Lorena Martinez
Connor Paolo
Adam J. Smith
Cory Michael Smith
Larry Bates
Justin Lawrence Barnes
View more: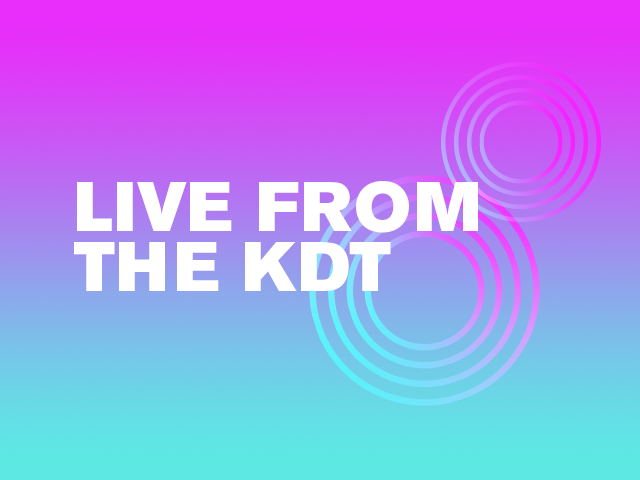 DIGITAL STAGE+
$10 (or free for members)
Available on demand beginning Thursday, February 4, 2021, 5:00pm PT
Expires on Sunday, April 4, 2021, 11:59pm PT
CHRISTA MCAULIFFE'S EYES WERE BLUE
By Kemp Powers
Directed by Jennifer Chang
Christa McAuliffe's Eyes Were Blue is filmed Live at the KDT exclusively for the Digital Stage
TOTAL RUN TIME: approx. one hour and 15 minutes (pausable)
---

Depending on your digital device, you may be able to watch many of our Digital Stage events on your SmartTV. Experiencing buffering or playback issues? Find details.
Playlist