Community Stories
El Verde vs Dr Pilar
by Anthony Aguilar
On Demand
Price:
Sold Out
After a string of Quinceañera parties are destroyed, superhero, El Verde, must face his latest foe, the insidious Doctor Pilar. Her army of genetically engineered caterpillars can devour anything non-biodegradable, and that's everything. Will our hero be able to stop her? Find out in El Verde v Doctor Pilar.
---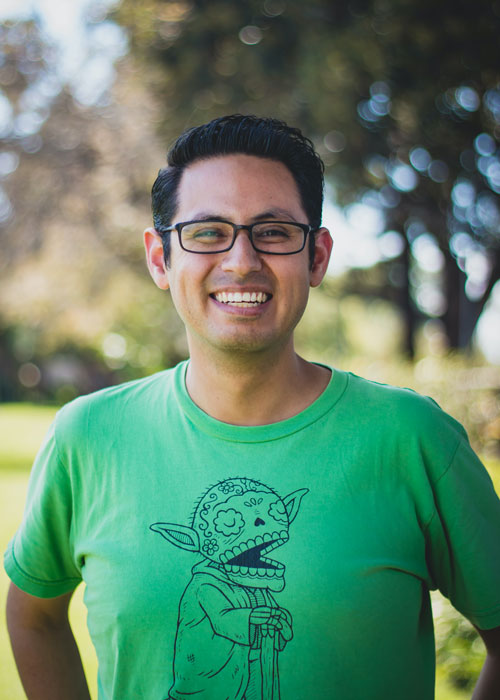 Anthony Aguilar (he/him) is a playwright, actor, and teaching artist who was raised in Boyle Heights, California. His fairytale, punk-rock musical, Little Red is published through YouthPLAYS and is the winner of the Distinguished Play Award from the American Alliance for Theatre & Education (AATE). He is also the creator of El Verde, a series of plays about a Mexican immigrant factory worker turned superhero which has also been adapted into a comic book. He is also the co-writer for the romantic comedy podcast series, Love and Noraebang presented by Sonoro Media and The Mash-Up Americans. As a teaching artist, he has taught for organizations like Inner-City Arts, California State University, Northridge, and Disney on Broadway. He would like to thank Alejandra, Luke, Jesus, and the rest of his friends and family for their support.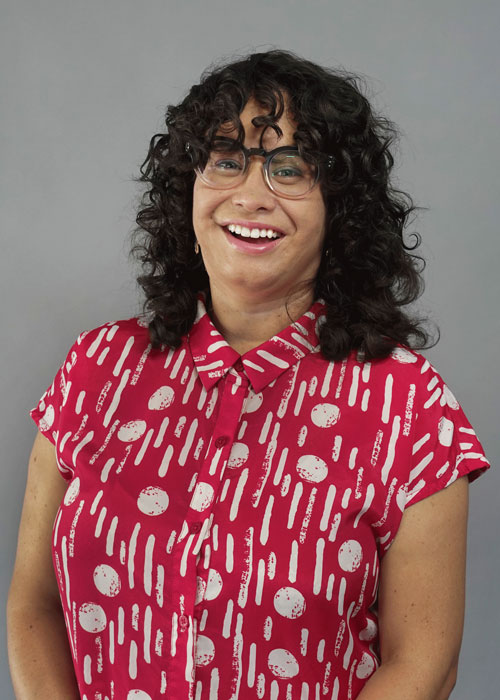 Alejandra Cisneros (she/ella) is a first-generation, proud daughter of immigrants. Her vision lives at the intersection of community building and art-making, creating work that is value-driven. Her favorite collaboration is the superhero staged series El Verde!; which has toured venues throughout Southern California. Additional collaborators include The Public Theater (Mobile Unit - National Tour + Corrections Program), Oregon Shakespeare Festival (La Comedia of Errors Tour + OSF School Visit Program), Center Theatre Group (Chisme y Queso + Annazul + Sueños Frosted Flakes), Grand Park Downtown LA (New Year's Eve LA Celebration + Fourth of July Block Party), Artists at Play, the Robey Theatre Company, and Kaiser Permanente's Educational Theatre. She is an alumnus of UC Irvine, Director's Lab West, and the NALAC Leadership Institute, and served as a FAIR Fellow at the Oregon Shakespeare Festival and a Nathan Cummings Young Leaders of Color recipient. Alejandra was awarded a Leadership U: One-on-One grant, funded by The Andrew W. Mellon Foundation and administered by Theatre Communications Group. She was named one of American Theatre Magazine's "6 Theatre Workers You Should Know". alecisneros.com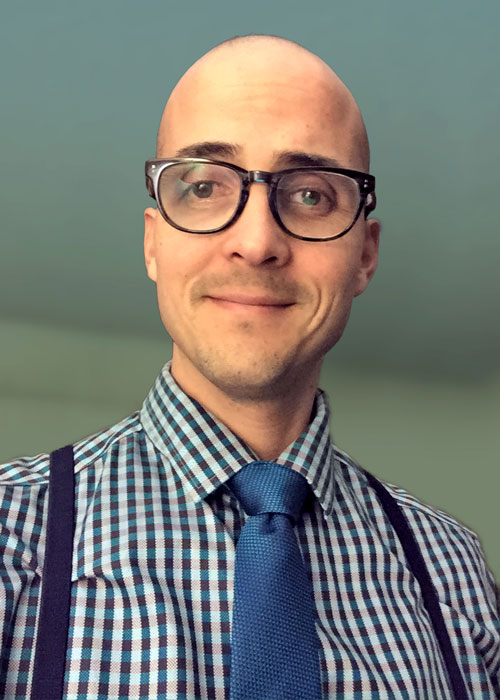 Luke Lizalde - This comic took form during the 24-Hour Comics Day in 2019. Luke penciled 23 pages and inked 15. He called Anthony to tell him the news. Afterward, Anthony and Ale reviewed the pages and took their time to make a stronger story. More pages were added and others were revised. After more penciling and inking the comic was ready. This was a passion project, hopefully, you have as much fun reading it as Luke did drawing it.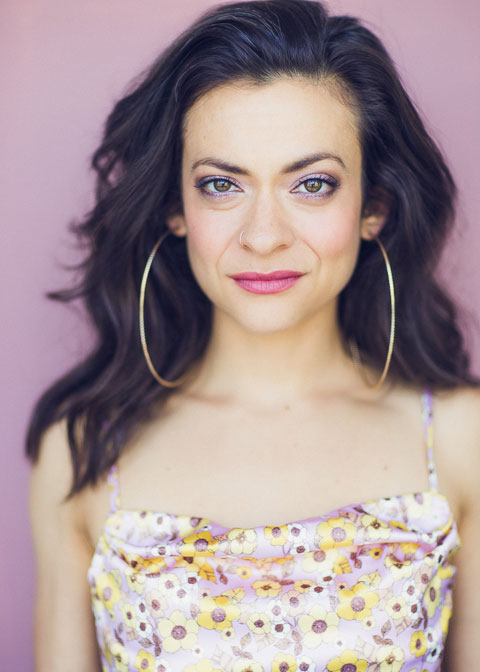 Cat Rodríguez (she/ella) werks in theater + media, serving collaboration, community, and lqqks. Re. roles played, she's vers: Cat performs, directs, and dramaturgs. A co-foundress of Fake Friends, she has performed in their plays A Doll's House, Part 3, and Circle Jerk (2021 Pulitzer Prize for Drama Finalist). A "people person" with a politic and a love for the Ridiculous, Cat brings discernment, rigor, playfulness, specificity, and laughter to the process. Black / Latinx feminisms as well as collectivist organizing experiences fundamentally inform her artmaking and pathtaking. Cat believes in direct action and direct connection. She lives and labors in english y español, talks with her hands, and also anda con ganas. A freelancing femme, Cat considers herself a nomad but always names New Orleans and Nicaragua home. www.catlikemeow.com // Twitter: @catmariaaa // IG: @catmaaa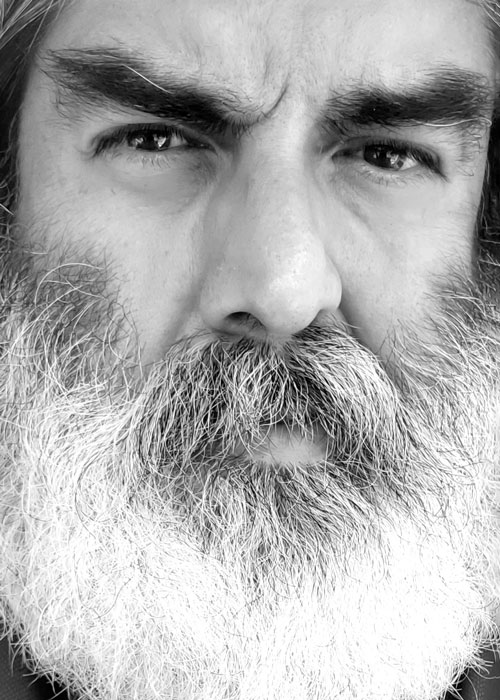 Oscar T. Basulto is a theater artist and cook who has written and performed in several plays at Casa 0101, Company of Angels, Off the Tracks, and Grupo de Teatro SINERGIA. Credits include El Verde, Little Red, Their Eyes Saw Rain, Leaving, and Los Vendidos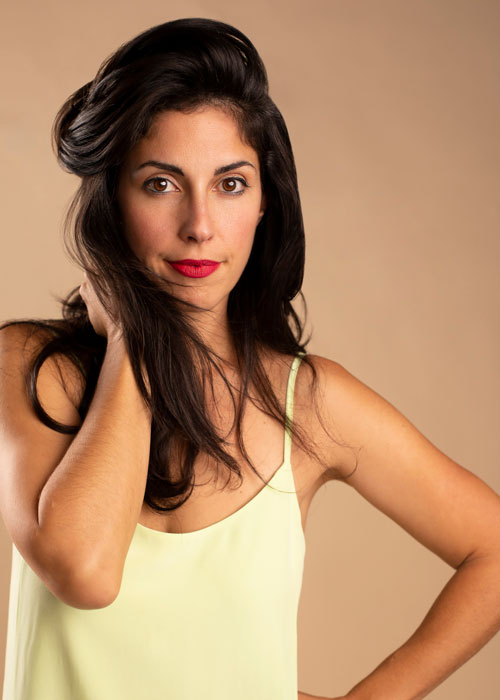 Cristina Fernandez is a Puerto Rican actor, comedian, and writer. Her writing will be featured in the upcoming collection, Our Red Book, by Rachel Kauder Nalebuff (Simon & Schuster), November 2022. Cristina has worked on numerous roles for tv, film, voiceover, and theater. Notable credits: Powerless (NBC), Last Week Tonight With John Oliver (HBO), Cliffs Notes Films (Mark Burnett), Still Wylde (SXSW), A Streetcar Named Desire (Bootleg Theater), You Should Have Stayed Home, Morons (CTG/LAPP) As a comedian, Cristina has performed at legendary venues including The Comedy Store, Laugh Factory, and Flappers Comedy Club. She's worked alongside Conan O'Brien and Christopher Guest. Cristina is also dedicated to amplifying artist parents of color as the Los Angeles rep for PAAL, (Parent Artist Advocacy League), a collective committed to family-friendly practices in the performing arts/media. She holds an MFA in Acting from the California Institute Of The Arts. Cristinafernandez.net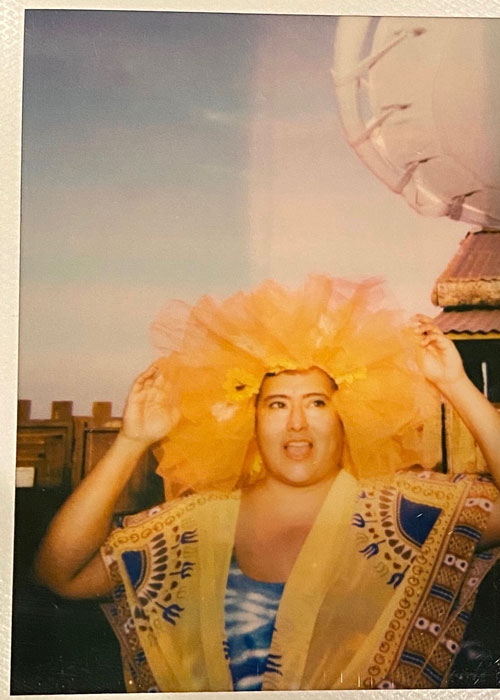 Ramona Pilar is a creator who sources & develops unique narratives and is passionate about digital storytelling in advocacy. She writes, prose, songs, plays, and hybrids. Her works have been produced and performed around Los Angeles and the Southwestern U.S. and published online and in print. She earned an MFA from Antioch University in Los Angeles. She is the Creative Nonfiction Editor for Exposition Review and a Fiction Reader for Drunk Monkeys. Ramona is California-born, LA-raised. Use your turn signals!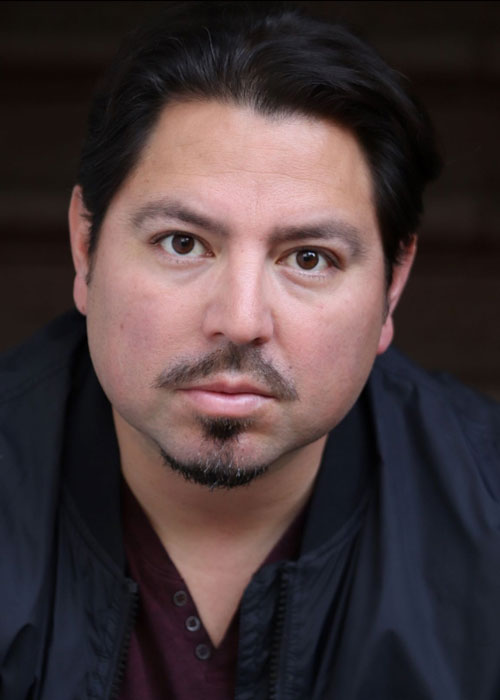 Jeremiah Ocañas is an award-winning multi-talented performer and entrepreneur. Acting has been a passion since he was the first cast in the short film Horseplay shot in 1998 in his hometown of El Campo, Texas. He has played the lead role in the award-winning films Drive By Chronicles: Ghostown, Choosing Signs shot in Cork, Ireland, and Homebound, which he produced in El Campo. Most recently, as co-founder and C.O.O. of Lone Stars Entertainment, he wrote, directed, and acted in B.O.O.S.T., a film which he invested his time and money into for over a year to see the production through. It was a 2016 Official Latino Short Film Festival (New York), 2016 Los Angeles CineFest, 2016 CineFestival (San Antonio), and 2015 Big Latino Cinema Festival (Los Angeles). He writes and shoots music videos for the hip-hop group The Lone Stars with the most recent being Algodón y V.I.N.O. In September of 2015, PBS/WORLD Channel began airing Episode One: Jasmine of the documentary short Overcomers, and Episode Two: Myles has also been released. Overcomers is a docu-series for the American Graduate initiative that he co-created, directed, and produced, made possible by the Corporation for Public Broadcasting and NALIP. Jeremiah was included in Remezcla's list of "10 Latino Filmmakers You Should Know." Season 1 of his award-winning digital comedy series #HighlandPark was released in December of 2016 and is now a part of the LatinHeatCinema.com roster of content producers, and took home the Best Webisode and Best Actress in a Web Series awards at the 2017 Official Latino Short Film Festival (New York). Season 2 has also been released and episode 2 took home the Best Script for a Web Series award at the 2018 Official Latino Short Film Festival (Coachella)