Not a Moment, But a Movement
'The Duat'
On demand July 15 – Aug 12, 2021
Price:
Sold Out
About The Duat
At the center of the third episode in our Not a Moment, But a Movement series is Roger Q. Mason's The Duat, directed by Taibi Magar, performed by Gregg Daniel (HBO's Insecure) and featuring percussionist David Leach. Introduced by Wayne Brady and hosted by Watts Village Theater Company Co-Artistic Director Bruce A. Lemon Jr., the episode will also feature the work of multi-disciplined artist Floyd Strickland, who will also be in conversation with Lemon.
Fusing dialogue, music and movement, The Duat follows Cornelius Johnson, a former FBI COINTELPRO (Counterintelligence Program) informant as he awakens in the Egyptian afterlife. While he awaits judgement, Cornelius struggles to come to terms with his family history and his own troubling role in the civil rights movement at UCLA in the late 60s. The digital premiere of The Duat features lighting design by Brandon Baruch; live music composed and performed by David Leach; sound design and original music composed by David Gonzalez and choreography by Michael Tomlin III. The Duat was filmed at the Kirk Douglas Theatre and edited by Jabari Phillips.
Watch the Trailer
---
Pre-show Panel: Watch live on July 15 at 4pm PT
What is the responsibility of an artist at times of great societal change and conflict? Is it possible, or responsible, to separate art from activism? Join us for Art and Social Justice: Intersecting Onstage and Beyond, a discussion with leadings artists and thought leaders as we unpack the role art plays in the search for social justice and the risks taken to push forward a movement. Artists Dominique Morisseau, Azure D. Osborne-Lee, and Jonathan McCrory will be joined by moderator Antonio David Lyons.
This event is part of Center Theatre Group's The Forum, a series of deep and uplifting discussions with artists and creators as we move American Theatre forward.
---
Tyrone Davis wanted to tell Black stories with the people who have already been laying down the groundwork for Black theatre in America. He wanted to utilize the power of Center Theatre Group's platform to amplify Black stories, artists, and organizations like Watts Village Theater Company and The Fire This Time Festival that have already been telling these stories. "I wanted to show that folks, especially those from marginalized communities, have a place at Center Theatre Group and will be taken care of and cultivated as artists."

Read More
---
About Not a Moment, But a Movement
Not a Moment, But a Movement is a series of interdisciplinary events that celebrates and amplifies Black artists and stories. Presented in collaboration with The Fire This Time Festival of NYC and Watts Village Theater Company, each episode will feature the work of a visual artist, a musician, and theatre artists. Each event is paired with a panel discussion to create a uniquely comprehensive cultural experience. Each event is premiered over a free weekend and is paired with a panel discussion to create a uniquely comprehensive cultural experience.
The third episode of Not a Moment, But a Movement is filmed Live at the KDT exclusively for The Digital Stage
View more: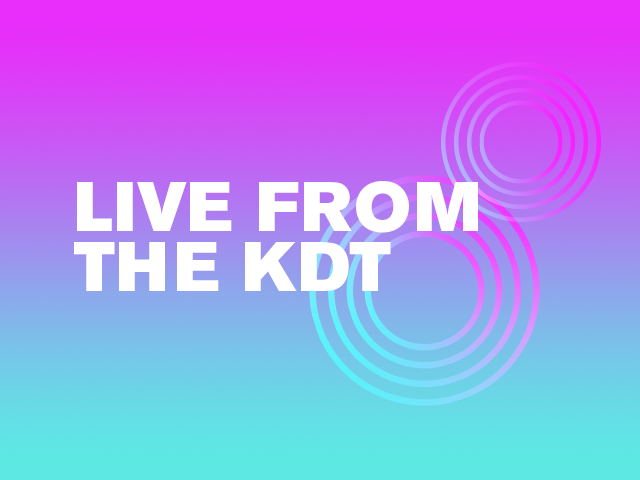 DIGITAL STAGE+
$10 (or free for members)
FREE screening on August 12, 2021
Available on demand beginning July 19, 2021, 10:00am PT
Expires on August 12, 2021, 11:59pm PT
Watts Village Theater Company, The Fire This Time Festival, and Center Theatre Group present:
NOT A MOMENT, BUT A MOVEMENT
A series of events that amplify and center Black artists
TOTAL RUN TIME: approx. 55 minutes (pausable)
---

Depending on your digital device, you may be able to watch many of our Digital Stage events on your SmartTV. Experiencing buffering or playback issues? Find details.
---


This performance is made possible in part by the City of Culver City and its Cultural Affairs Commission, with support from Sony Pictures Entertainment and the Culver City Arts Foundation.
---
Read the Program
Playlist