'The Gaze...No Homo'
Premieres February 25 at 5pm PT
Price:
Sold Out
If you already have access to this event please
Login
About The Gaze...No Homo

"We Can Never Go Back to Before" is a lyric from the musical Ragtime, a show based on a book about America at the turn of the century. It exemplifies how in a time of radical change there is no reaching back for normalcy or the nostalgia of the comforts we once knew.
The Gaze is a cycle of plays, New Media Series, and a #Digiplay Experience that examines the process of building culturally specific and queer works of color in historically white spaces. It tackles hard topics like systemic racism and the ways in which we at times implicate ourselves in our own trauma; how both of these things can be true in the same time space continuum. It wrestles with the question:
Why strain to be free under a gaze fixed on your imprisonment when it's you who is holding the key?
Why stay? Go where? No Homo is the first play in the cycle.
In between BLM protests and existential quarantine queries, Larry Powell adapted his play The Gaze...No Homo (2020/2021 Eugene O'Neill NPC Finalist) into a New Media Series. This series of twelve short-form episodes (presented in one on-demand sitting) is produced through artistic protest in support of All Black Lives—in these streets, in the entertainment industry and in the decolonized future we are demanding to see! It's about an openly black queer artist navigating all the things while in a rehearsal process at a very white American Theatre festival. Presented in partnership with executive producer Angelica Robinson of Tell Me A Story Productions.
---
Post-Show Talk with the Creator and Cast
Enjoy this free post-show talk with the creatives and cast of The Gaze...No Homo.
---
About Larry Powell
Larry Powell is a writer, actor, director and producer born and raised in South Central L.A. As an actor he's played roles in some of the most exciting new plays in America including The Legend of Georgia McBride by Matthew Lopez, Brokeology by Nathan Louis Jackson and While I Yet Live by Billy Porter. At the Mark Taper Forum, Powell appeared in The Christians by Lucas Hnath (also the world premiere at Actors Theatre of Louisville) and Father Comes Home From The Wars by Suzan Lori Parks opposite Sterling K. Brown. He is a two-time Ovation Award nominee, three-time NAACP Theatre Award nominee, a San Francisco Bay Area Theatre Award Nominee, two-time L.A. Drama Critics Circle Award winner, as well as an Audelco and Audie award nominee. Powell stars as Lawrence in the movie The Browsing Effect (now streaming).
Writer/Creator of The Gaze New Media Series and #Digiplay Experience, Larry is also a dynamic playwright and screenwriter. As a director, he has worked with brilliant artists on exciting new works for stage and screen. Including work on his own feature film project Mother's Milk (Pan African Film Festival 2021 Official Selection) and working with Phylicia Rashad on her production of Ma Rainey's Black Bottom (Assistant Director, Mark Taper Forum, 2016). Larry is an Adjunct Lecturer at the University of Southern California's School of Dramatic Arts MFA Acting program (Directing stellar productions of The Brothers Size by Tarell Alvin McCraney and Pipeline by Dominique Morisseau). Larry is a graduate of Carnegie Mellon's School of Drama and the Founder of Free The Arts a holistic experience for diverse, intergenerational Black artists to put each other on game through quality training, community, opportunity, and new, bold works for a new audience.
View more: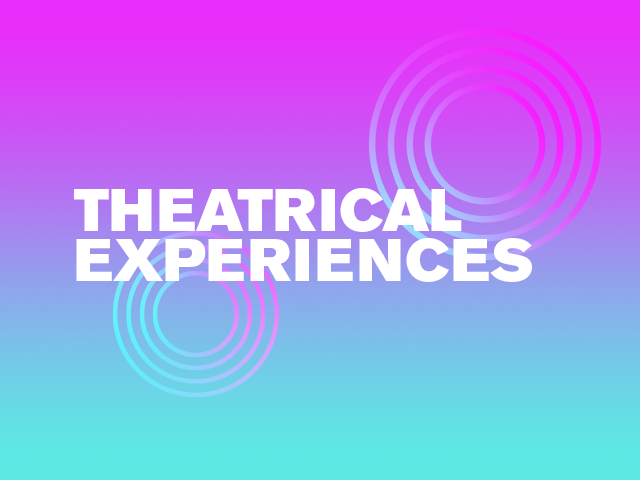 PREMIUM EVENT
$20 (for all guests)
Premieres with a FREE weekend screening beginning Thursday, February 25 at 5pm PT through Sunday, February 28 at 11:59pm PT
Available on demand beginning Monday, March 1, 2021, 10:00am PT
Expires on Thursday, March 25, 2021, 11:59pm PT
A satiric dramedy about the decolonization of the black imagination.
On Sale Soon — Get notified!
Center Theatre Group presents Tell Me A Story Productions'
THE GAZE...NO HOMO
By Larry Powell
Starring: Sharon Lawrence, Galen J. Williams, Devere Rogers, Jason Greene, Yvette Cason, Eugene Byrd, and TC Carson
Directed by Joanna Strapp, Larry Powell, Zhailon Levingston, Satya Bhabha, Reginald L. Douglas, Amber A. Harris, Jonathan McCrory, Bianca Laverne Jones, and Lelund Durond Thompson
A #Digiplay Experience in one on-demand sitting
TOTAL RUN TIME: 2 hours 30 minutes (pausable)
---

Depending on your digital device, you may be able to watch many of our Digital Stage events on your SmartTV. Experiencing buffering or playback issues? Find details.
Playlist