{{ event.webContent.titlePrefix }}
Women Laughing Alone With Salad
{{ event.webContent.titleSuffix }}
Women Laughing Alone With Salad
A Feminist Fantasia with Balls
Critic's Choice

"Full of wild and unexpected ingredients! Sheila Callaghan gives us a lot to chew on, and the maniacal abundance of her approach is hard to resist, even (or especially) when it's gleefully vulgar."
West Coast Premiere
What's on the menu for Meredith, Tori, and Sandy: the three women in Guy's life? Healthy lifestyles, upward mobility, meaningful sex? Or self-loathing and distorted priorities?
Inspired by the strangely ubiquitous advertising trend of picturing attractive women blissfully eating salad, award-winning playwright Sheila Callaghan breaks all the rules of our image-obsessed culture in Women Laughing Alone With Salad. This raw comedy is served with a side of feminism and tossed with audacious imagery, biting social critique, and devastating humor.
{{facebookFriends[0].name}} is going {{facebookFriends[0].name}} and {{facebookFriends[1].name}} are going {{facebookFriends[0].name}}, {{facebookFriends[1].name}} and {{facebookFriends.length - 2}} other friends are going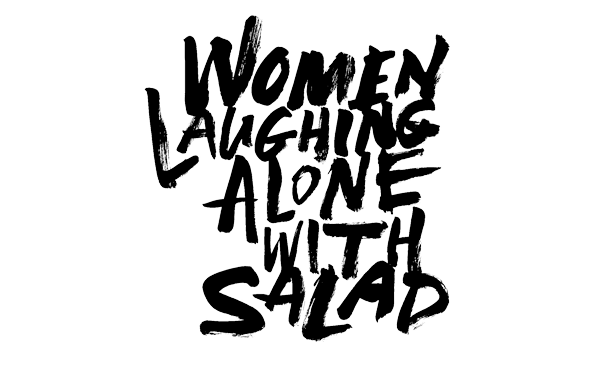 By Sheila Callaghan
Directed by Neel Keller
---
Performance Length
The performance length is {{ event.webContent.M2_PERF_RMDR_PERF_DURATION }}
Be Aware
event.webContent.Disclaimer
event.webContent.AgeRec
{{ event.webContent.specialPerformanceInfo }}
By

Sheila Callaghan

Directed by

Neel Keller

Projection Design by

Keith Skretch

Choreography by

Ken Roht

Scenic Design by

Keith Mitchell

Costume Design by

Ann Closs-Farley

Lighting Design by

Elizabeth Harper

Sound Design by

John Zalewski
With

Lisa Banes
Nora Kirkpatrick
David Clayton Rogers
Dinora Z. Walcott
Production Photos - Women Laughing Alone With Salad