A World Premiere Ripped from the Headlines
'Other Desert Cities' Playwright Jon Robin Baitz Brings the Election to the Douglas with 'Vicuña'
In politics, it's cliché to say that "image is everything," but in Jon Robin Baitz's newest play—which is set to have its World premiere at the Kirk Douglas Theatre October 23 – November 20, 2016—image is the only thing. At the center of Vicuña is a real estate tycoon and reality TV star turned presidential candidate and his tailor, an immigrant who dresses the rich and powerful. The tycoon has asked the tailor to create the perfect suit out of one of the world's most luxurious materials—vicuña wool.
"I wanted to write a play in which someone's presentation—the thing they are pitching and selling—becomes as important, if not more important than the fabric of their character," explained Baitz, a Pulitzer Prize finalist for Other Desert Cities, which appeared at the Mark Taper Forum in 2012. Our current election "seemed like the perfect opportunity to explore such a story."
In a world of 24-hour news cycles, Twitter meltdowns, and political discourse that resembles a schoolyard brawl more often than it resembles serious debate, Baitz feels that artists have a responsibility to respond. "I believe that, right now, art can do something that is harder for the media to do," he said. "It can examine and explore—not simply report on—it can perhaps locate and explore the level of sanity in our culture."
Still, it's tricky to make art when the truth often seems stranger than fiction. "At a certain point, your job as a writer of drama—of craft—has to take precedence over current events, especially when this election is so preposterous and defies credulity in so many ways," said Baitz.
It's a lesson he learned while writing his first play, Mizlansky/Zilinksy or 'Schmucks,' which began with dialogue Baitz copied verbatim from the "two crooked film producers" he was working for as an assistant. "What I created was this kind of 'best-of' compilation tape," he said. "Later, when I had a few more years under my belt and the play was being done at Manhattan Theatre Club—I realized that the play was essentially plotless." With Vicuña, he changed tacks and stopped listening to the candidates' every utterance and the daily fluctuations of the race. "Even though the material I was drawing from was so rich, I had to leave aside 'the real' in order to live in some actual plot," he said.
This allowed him to double down on the play's central question: "At what point do you recognize how you subvert your own beliefs in order to be successful, and at what point do you stop subverting your beliefs in order to hold on to the basic qualities that make you decent?" That's achieved in part through the presidential candidate character, a man Baitz described as "a xenophobic, semi-Fascistic demagogue who's deeply cynical." But it's also done through the tailor, "an immigrant with his own secrets, his own compromises, and mythologies."
That character is based partly on Washington, D.C. tailor Georges de Paris, an immigrant who hand-stitched suits for every president from Lyndon B. Johnson to Barack Obama, and who died in 2015. Vicuña wool itself also has D.C. ties. In a 1958 scandal dubbed the Vicuña Coat Affair, Sherman Adams, an aide to President Dwight D. Eisenhower, resigned after receiving suspect gifts—including an expensive vicuña coat. Seem a bit ridiculous? Then consider this: today, an off-the-rack vicuña suit can cost upwards of $20,000, and a custom-made suit can easily cost as much as $50,000.
Vicuña is the seventh play and the fourth World premiere by Baitz to be produced by Center Theatre Group since 1989. "I guess you could say that my relationship with Center Theatre Group is probably my longest relationship in the American theatre," he said. Plus, "[Artistic Director] Michael Ritchie was my stage manager at Bay Street Theater on my first production of Three Hotels," in 1992. "We've been friends ever since."
Baitz credits this friendship with giving him the freedom to write Vicuña in the first place. "I was able to show him scraps and bits of very early parts of this. I guess he trusted that I'd turn those scraps into a play." And in politics (and art), perhaps that's all that matters.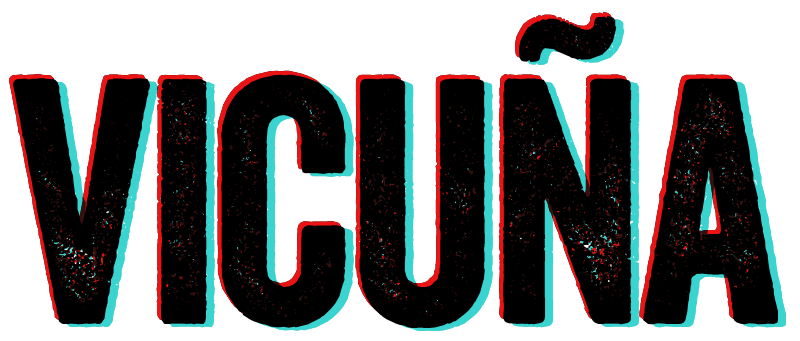 Onstage at the Kirk Douglas Theatre October 23 – November 20, 2016.
Buy Tickets