Educators Go 'Into The Woods' to Be Reminded That 'Children Will Listen'
Classroom Connections
In Classroom Connections, Center Theatre Group invites groups of educators to enjoy a night out at the theatre—followed by a discussion of the show and where they found inspiration over food and drinks. The goal is to talk about the bridges we can build between the craft of theatre and the craft of classroom teaching.
In this edition of Classroom Connections, we head Into The Woods as we celebrate Sondheim's classic favorite, playing the Ahmanson Theatre through May 14, 2017. We invited a fantastic teaching team from Verdugo High School's VAPA (Visual & Performing Arts) Magnet Program to the show.
Amanda Swann (acting) and Anthony "Tony" Potter (technical design) both teach theatre arts, while Mike Nakauchi teaches math and dance—how's that for an unexpected combo? Nakauchi quips that he gives a whole new meaning to the standard choreography count-off made forever famous in musicals like A Chorus Line: "A-five, six, seven, eight!"
I sat next to Tony Potter during the show. His laugh is infectious. I was super excited to talk to him at intermission over a cup of coffee and some kind of chocolate (my own personal theatre ritual). But Potter refused to budge!
"I was really wowed by the set design. I wanted to see the changeover during intermission! I wanted to see the tech crews as they transitioned into the second act!" said Potter. "I thought it was amazing that the piano tuners came out at intermission because people were dancing on the piano, they were walking on the piano, moving it around—I thought it was really wonderful to see the technicians do that so everything was fresh again for Act II."
This was a clear example of what Potter wants his students to learn as a professional best practice and a skill for them to emulate. He'd point out to students "the speed of movement and the focus of purpose," he said. "There was collaboration, and they were very fluid and very, very quick. Which is something I try to teach my students. You have to move with purpose and you have to move quickly. You can't keep your audience waiting for anything."
For Amanda Swann, the physical acting in this show offered a model for her students to explore strong ways to use their bodies, voices, and imaginations to tell stories.
"I always want them to come with all kinds of ways to brainstorm ideas to tell stories," said Swann. "Oftentimes, I ask them to look at images, from magazines for example. We brainstorm in groups and ask questions. Do we use props or not? What do those props need to be? Name three colors that you could use to symbolize the activity or the message. Is there a message from the story you want the audience to get? If so, are you writing it down on paper to explore further? Tableaux work is important to combine all these tools and techniques. The actors in this show created several scenes and stories using their imaginations and physicality in similar ways."
We must always model our best behaviors and practices to our students, as they often see more than what we realize.
Mike Nakauchi, our math and dance expert, took a different approach to bringing Into The Woods back to his students. "I was initially skeptical I'd be able to find much that would apply from this musical," he said. "However, as I was watching this performance I was struck by a concept I emphasize quite a bit in my classroom. When I teach math, I emphasize that there is often more than one way to solve a problem." He tells his students to think of problem-solving as a metaphor, much like crossing a river. "We begin on one side, and must find a way across to the other side," Nakauchi explained. "There is a series of rocks in the river, and we can choose which pathway of rocks to take to cross the river. There can be many options, and sometimes, the rocks don't form a path across the river, and we have to go back. But eventually, we can all get across the river. This is exactly how many math problems work. We begin on one side of the river (a problem to solve), and our goal is to get across the river (find the solution). We can take a direct path, or a scenic route, but as long as we get there eventually, the goal has been accomplished!"
It's a lesson the characters of Into The Woods discover as well. Sometimes, 'the path is straight, I know it well,' and sometimes we go 'into the woods, without delay. But careful not to lose the way. Into the woods, and who knows what may be lurking on my journey?!' Nakauchi repeated Sondheim's lyrics. He added, "It's a perfect analogy for my philosophy. Now we can journey into the woods together."
The music of the show also offers rich opportunities to teach choreography and movement, said Nakauchi.
"It could be an interesting concept to create a dance routine to one of the songs from the show," mused Nakauchi. "I've actually always thought that either 'Children Will Listen' or 'Stay With Me' would make an incredible lyrical or ballet piece, and I'd love to challenge dance students to do so."
As the evening came to a close, we all agreed that "Children Will Listen" also offered an important lesson to us as adults and educators.
We must always "model our best behaviors and practices to our students, as they often see more than what we realize," said Nakauchi. "Our actions and words are noticed."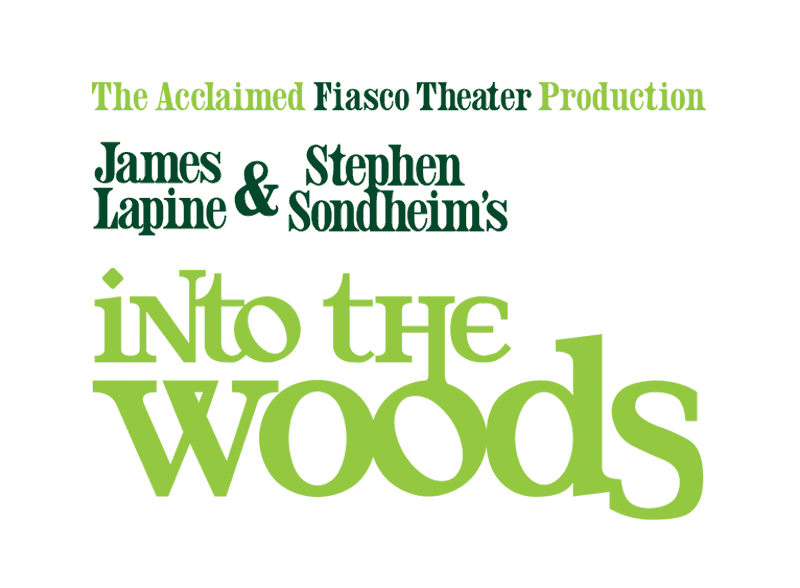 Onstage at the Ahmanson Theatre April 4 – May 14, 2017
Buy Tickets