NYT Critics' Pick
These are the woods that you want to get lost in, a place you'll find buried treasures that you didn't even know existed. Fiasco Theater's truly enchanting production of Stephen Sondheim and James Lapine's Into The Woods makes the best case ever for a musical that interpreters have been trying to get right since the show was first staged in the mid-1980s.
Grade A
Imaginative staging and incredible performances! The giddy joy of the first act gives way to some thrilling emotion in the second. If you're wishing for inventive, joyous theater, run to Into the Woods!
Venture back Into The Woods with the acclaimed Fiasco Theater production that the Associated Press called ingenious and bewitching. Unanimously praised and extended twice at Roundabout's Laura Pels Theater, the Tony Award®-winning musical classic by Stephen Sondheim and James Lapine has been mounted with boundless imagination. This witty and wildly theatrical re-invention, produced by the Dodgers (Jersey Boys, Matilda) and NETworks Presentations (The Phantom of the Opera, War Horse, South Pacific), is Into The Woods as you've never seen it before!
Including dazzling songs like "Children Will Listen" and "No One Is Alone," this thrillingly clever new version made Ben Brantley of The New York Times fall head over heels. Mind the wolf, heed the witch, and honor the giant in the sky at this extraordinary musical about the power of wishes and what really happens after they come true.
So much heart and richness of imagination.

Explore the "woods" of Grand Park and the steps of The Music Center Plaza, solve riddles, and discover clues. Use only your phone and your wits to decode clues and acquire four items: the cow, the cape, the hair, and the slipper—but be sure to mind the wolf and heed the witch!

Read More
{{facebookFriends[0].name}} is going {{facebookFriends[0].name}} and {{facebookFriends[1].name}} are going {{facebookFriends[0].name}}, {{facebookFriends[1].name}} and {{facebookFriends.length - 2}} other friends are going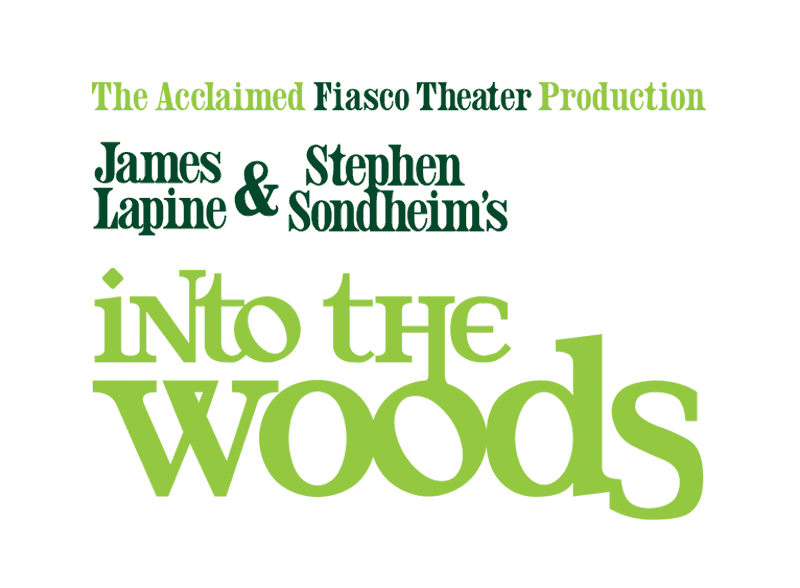 {{ event.webContent.specialProductionInfo }}
Single Tickets
On sale: {{ event.webContent.SingleTixOnSaleDate }}
Passport Members
On sale: {{ event.webContent.PassportOnSaleDate }}
Account Sales and Group Tickets of 15+
Reserve your group today! Call 213.972.7231
Performance Length
The performance length is {{ event.webContent.M2_PERF_RMDR_PERF_DURATION }}
Be Aware
event.webContent.Disclaimer
event.webContent.AgeRec
ACCESS
Performance date: {{ event.webContent.AccessPerfDate }}
On sale: {{ event.webContent.SingleTixOnSaleDate }}
Select an ACCESS service below to browse and purchase available tickets:
Music and Lyrics by

Stephen Sondheim

Book by

James Lapine

Directed by

Noah Brody
Ben Steinfeld

Choreography by

Lisa Shriver

Music Supervisor

Matt Castle

Scenic Designer

Derek McLane

Costume Designer

Whitney Locher

Lighting Designer

Christopher Akerlind

Sound Designers

Darron L West
Charles Coes
With

Anthony Chatmon II
Eleasha Gamble
Evan Harrington
Lisa Helmi Johanson
Bonne Kramer
Patrick Mulryan
Darick Pead
Evan Rees
Fred Rose
Stephanie Umoh
Laurie Veldheer
Joshua Archer
Javier Ignacio
Mary Kate Moore
Alanna Saunders
Sean Peter Forte