Once Upon a Time…on Center Theatre Group's Stages
"Once upon a time in a far-off kingdom lived a family, a sad young lad, and a childless baker with his wife," starts the fairy tale-rich musical masterpiece Into The Woods, which plays the Ahmanson Theatre through May 14, 2017. Cast member Darick Pead describes the show as "a story about all the fairy tales that you know and love and what happens after happily ever after." But Into The Woods is not the only time fairy tale characters have been the focus onstage at Center Theatre Group. In fact, in our 50 years' history we have produced and presented a plethora of works that tell these classic tales in wonderful and exciting new ways. So in honor of this examination of "happy ever after"—and in celebration of our history—we've put together a collection of some of the most memorable fairy tales on our stages.
'The Dybbuk'

Photo by Steven Keull.

The Dybbuk or Between Two Worlds is a play by S. Ansky written in the early part of the 20th century. It draws on Jewish folklore to tell the story of a young woman, her impending marriage, and her possession by the angry spirit of the man who was supposed to be destined to marry her. The Dybbuk possessed the Mark Taper Forum stage in 1972.

'A Midsummer Night's Dream'

Photo by Craig Schwartz.

The bard's classic tale of hapless lovers, meddling fairies, and an actor-turned-donkey has actually played the Ahmanson twice. The first time A Midsummer Night's Dream brought the fae to Los Angeles was in 1973, courtesy of the Royal Shakespeare Company and under the direction of the legendary Peter Brook. Shakespeare's Athens returned in 1999 and featured Kelly McGillis, Brian Murray, and Richard Thomas.

'The Tempest'

Photo by Jay Thompson.

Another entry by William Shakespeare, The Tempest (his final play) brought the world of Prospero, Ariel, and Caliban to the Taper in 1979. Unlike the first two entries in this list, which draw heavily on pre-existing folklore, The Tempest is a fairy tale of Shakepeare's own devising. As an added bonus, this production was directed by John Hirsch, and featured Sir Anthony Hopkins as the aged wizard, Prospero.

Matthew Bourne's 'Swan Lake'

Photo by Bill Cooper.

The first entry on the list by Sir Mathew Bourne (who will be returning to the Ahmanson stage next season with The Red Shoes) is a reimagining of the classic Tchaikovsky ballet of the same name, which was adapted from Russian folktales. Swan Lake tells the story of a young princess, her love for a mysterious young man, and the sorceress' curse that turns her into a swan. Bourne's adaptation replaces the original corps de ballet with all-male dancers—including the princess. Swan Lake flooded the Ahmanson stage in 1997 and again in 2006.

'Sleeping Beauty Wakes'

Photo by Craig Schwartz.

This musical adaptation of the classic fairy tale was produced in association with Deaf West Theatre Company. Rather than simply re-telling the Grimm Brothers' version of a young princess, a spindle, and a fairy godmother with a grudge, Sleeping Beauty Wakes tells two stories: the first is set in a traditional fairy tale landscape while the second is set in a contemporary sleep-disorder clinic. Both worlds share the same themes and lessons, exploring how stories inform the real world—and vice-versa. Sleeping Beauty Wakes rocked the Douglas stage in 2007.

Matthew Bourne's 'Sleeping Beauty'

What's better than a modern retelling of Tchaikovsky's classic ballet? How about a modern retelling of Tchaikovsky's classic ballet with vampires? Sleeping Beauty completed Bourne's trilogy of reimagined Tchaikovsky ballets (alongside Swan Lake and The Nutcracker), bringing the macabre to this classic tale of love and lethargy. Sleeping Beauty floated across the Ahmanson stage on vampire wings in 2013.

Rodgers and Hammerstein's 'Cinderella'

Photo by Carol Rosegg

By now, Rodgers and Hammerstein's classic musical is almost as ubiquitous as the original source material. Featuring lush visuals, some very magical costumes (which costume designer William Ivey Long won a Tony® for), and classic songs like "In My Own Little Corner" and "Impossible/It's Possible," this Tony-nominated revival brought the magic of a fairy godmother to the Ahmanson stage in 2014. As an added bonus: Fran Drescher made us love to hate Cinderella's step-family as Madam all over again.

BONUS: 'The Very Persistant Gappers of Frip'

Photo by Craig Schwartz.

This musical adaptation of George Saunders' classic children's book may not be a classic fairy tale, but it is certainly more than a little magical. It tells the story of the seaside village of Frip—whose entire economy is based on goats' milk. The only problem? Little orange pests (called "gappers") that constantly attach themselves to Frip's goats, haulting all milk production. The Very Persistant Gappers of Frip was part of our inaugural season at the Kirk Douglas Theatre in 2005.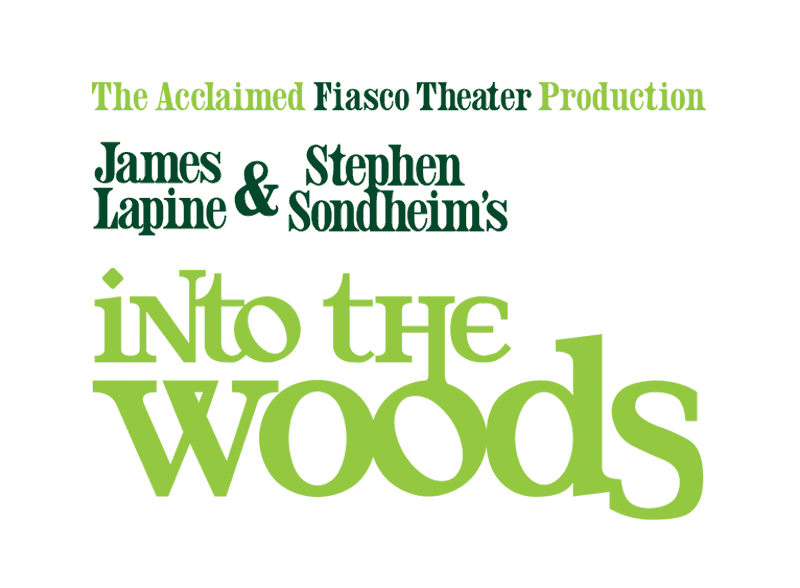 Onstage at the Ahmanson Theatre April 4 – May 14, 2017
Buy Tickets
50th Anniversary Timeline
Explore important moments in our 50-year-history.
Learn More