How 'The Red Shoes' Came to Life
An Interview with Sir Matthew Bourne
What is it about 'The Red Shoes' that attracts you as a story to adapt for dance?

It's the story that Michael Powell and Emeric Pressburger fashioned around Hans Christian Andersen's story of The Red Shoes for their seminal 1948 movie that really attracted me. The Andersen fairy tale is a little difficult to relate to today with its themes of the "sin" of vanity and religious redemption. However, the image of the red shoes that once put on, will not allow the wearer to stop dancing, has long been a potent one for creative minds from Powell and Pressburger to Kate Bush to Emma Rice and her memorable theatre production for Kneehigh.

I have loved the film since I was a teenager with its depiction of a group of people all passionate about creating something magical and beautiful. It seemed to be saying that art was something worth fighting for, even dying for, if the rather melodramatic conclusion is to be believed. It was a world full of glamour, romance, and creativity populated by larger than life personalities. In short, it was a world that I wanted to be part of!

The film's genius though was to take that highly theatrical world and turn it into a highly cinematic, and at times, surreal piece of film-making. My challenge has been to capture some of that surreal, sensuous quality within the more natural theatre setting.

Photo by Johan Persson.

What are the main themes of the story?

The main message of The Red Shoes is that nothing matters but art. As Michael Powell said, The Red Shoes told us to go and die for art. Whilst acknowledging the exaggeration here, I believe it was a piece that asked us to take art seriously as a life-changing force: something that gives intense joy but also asks for and requires sacrifices. It is the love story of two young artists—one, a dancer, Victoria Page; and one, a composer, Julian Craster—and the fight between that love and the lure of the highest artistic achievement as represented by Boris Lermontov, the dance company's legendary impresario, who believes that you cannot be a great artist if distracted by human love. Lermontov sees art (or more specifically ballet) as something close to a religion. This is both his strength and his tragedy. Even Vicky and Julian would not have found their love if it were not for their shared artistic success. It is only the thrill of creation that brings them together, after a fairly rocky start. However, when they are starved of their creative lives their relationship becomes messy and they find themselves missing something.

I'm also exploring how the fairy-tale world of ballet and the stories it tells can actually blend into the real-life tale of love, ambition, artistic, and personal fulfilment, until the two are barely distinguishable.

How does it speak to the audience of today?

In today's culture there seems an obsession with what it takes to become a great performer or artist. The two most popular shows on television [in the U.K.] are about finding someone with star quality (The X Factor) or watching someone aquire the skills and dedication to become a great dancer (Strictly Come Dancing). Katherine Hepburn was once asked what star-quality was and she replied, I don't know, but I've got it. It's an indefinable thing but we seem fascinated by it. The Red Shoes gives us a glimpse into that world, an insight into the art form of dance, a revealing backstage story into the minds of artists and the creative life.

However, the heart of the story is a tragic, real-life, triangular love story like no other. Two men in love with the same woman but in very different ways, and all tied up with their combined artistic achievement. When Julian, the composer, accuses Lermontov of being jealous of his relationship with Victoria Page he answers Yes, I am, but in a way you would never understand.

Photo by Johan Persson.

What are the differences between a dance company in 1948 and today?

The Red Shoes is a story about dance and dancers, something that we in New Adventures know a thing or two about! However, a dance company in 1948 was very different to dance company life today. When The Red Shoes was released in 1948, ballet was a relatively new and mysterious art form and the film was a genuine insight into a rare and extraordinary world of flamboyant personalities, glamorous women, fey men, and obsessive, uptight creative figures with strange names and a range of international accents! Most, if not all of this has changed, of course, but I did see a similarity between the life of a hard-working touring company, full of slightly eccentric personalities and the world of New Adventures today. I don't think a contemporary ballet company today would necessarily create the right atmosphere to re-create the company we see in the 1948 film. The family atmosphere of New Adventures with its group of talented, highly individual performers, who tour around the U.K. and the world as a tight knit community, seemed the right company to portray the fictional Lermontov company of yesteryear.

The performances and personalities in the famous film are legendary. How have the New Adventures dancers approached playing these characters?

Who can imagine The Red Shoes without Moira Shearer, Robert Helpmann, Léonide Massine, and perhaps most of all, Anton Walbrook? This is something that we have all had to contemplate and boldly address. I think the New Adventures dancers, whether they knew the film before or not, have all fallen in love with these unique performers. Our task has been, I think, to honour them with the odd little tribute but then to create our own characters as dictated by the story we are telling. Trying to recreate special performers or performances is always a mistake and I've encouraged the dancers to find their own way. That has not stopped us, however, from delving into countless biographies and YouTube clips to look for inspiration into the flavour of the period in which we are working and to gather anecdotes about dancers and dancing in the 1940s and 50s. All our ensemble dancers were given a famous dancer of this era to study and the clues are in their given names in the program!

Photo by Johan Persson.

You have chosen the music of celebrated Hollywood composer, Bernard Herrmann rather than the original Oscar-winning score from the film. Why?

I have a great affection for Brian Easdale's very fine score for The Red Shoes ballet in the film. It's an impressive achievement by any standards and a first for a mainstream film to include an unheard of 15-minute ballet as its central story-telling device.

A feature film that includes a featured ballet is very different from a full-length wordless dance piece in which the music not only has to serve the ballets that the company perform but also the backstage life of the company and most importantly, the emotional story of Vicky Page, Julian Craster, and Boris Lermontov. I found this variety of ideas in the work of one of my favourite Hollywood composers, Bernard Herrmann. Herrmann is probably most famous for his work with Alfred Hitchcock but Terry Davies (who is brilliantly arranging the music) and I decided to concentrate on the pre-Hitchcock music and have uncovered some real gems. Various concert pieces and suites from his earlier films have proved very rich sources of material. Who knew that Citizen Kane was full of dance music? And has there ever been a more bittersweet and moving film score than that for The Ghost and Mrs. Muir? These both feature heavily, as does the one post Red Shoes era piece. The score for the 1966 movie Fahrenheit 451 is both magical and unsettling and the perfect sound world for The Red Shoes Ballet. It also gives us the sense that the Ballet Lermontov are creating something new and slightly futuristic.

I'm very proud to be presenting much of this music in the theatre for the first time. There is so much to enjoy musically here. I think it will be one of the revelations of this piece.

Design always plays such a big part in New Adventures productions. What have been the challenges on this project?

My Associate Designer, Lez Brotherston, has taken on another enormous challenge with this production. Firstly, to create an adaptable theatrical space depicting scenes both on-stage and backstage, as well as a range of locations from Covent Garden to Monte Carlo, but also to allow for those flights of fancy that take us out of the literal theatrical world and into the sensuous and surreal world of artistic endeavour. For this, Lez and I also rely heavily on the brilliance of our lighting designer, Paule Constable, who always manages to surprise and thrill me with her own vision of what we are all trying to achieve.

Do you relate personally to any of the characters in the story?

Perhaps not surprisingly I have found myself agreeing with much of what Lermontov says in the movie. I am nothing like him, of course, and I do acknowledge that some of his views are a little extreme today, but I do understand his particular kind of love for Vicky and his love of his company and dance in general. Nothing else seems as important to him. As I get older, I recognise that sentiment more and more.

Photo by Johan Persson.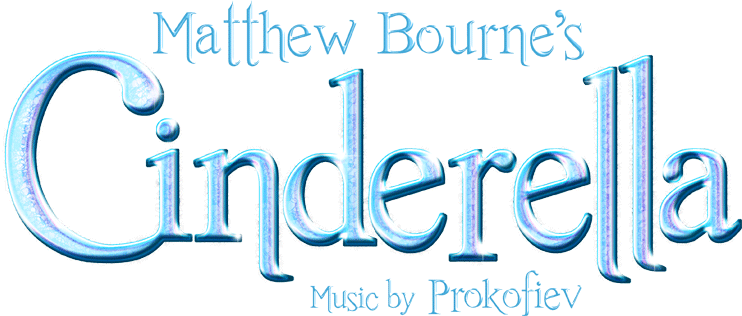 Onstage at the Ahmanson Theatre February 5 – March 10, 2019.
Buy Tickets