Songs to Get You Pumped for 'Spamilton'
If you think the only show Spamilton spoofs is the famous You-Know-What, guess again! Creator Gerard Alesandrini, who is also the writer/director behind Forbidden Broadway, has created a gut-busting show that is bursting with an incredible range of musical references.
From the fairytale chorus of Into The Woods and the show tunes of Cats to the East Coast hip-hop of The Fresh Prince of Bel-Air, the most popular songs of musical theatre and pop culture fall prey to the sweeping parody of Spamilton, which is at the Kirk Douglas Theatre through January 7, 2018. Whether you're a Broadway buff or a theatre newbie, you're going to have fun with these spoofs.
Make sure you don't miss a reference with our #SetTheScene playlist—a collection of the most famous songs you'll hear in Spamilton (that aren't from Hamilton). Listen closely at the Douglas if you want to find them all!
Hamilton provides Alessandrini ample ammo (Hammo?), but he still manages to roast other musicals during the speedy 80-minute show: A Sondheim-themed section pits one notorious lyricist against another …and divas like Barbra and Liza get some face time, too.
When Hamilton mania swept the country, Gerard Alessandrini (the creator of the long running hit Forbidden Broadway) decided that a spoof of a song or two wasn't enough this time. So, working quickly, he turned out Spamilton, a mash-up of Hamilton parodies and new takes on some of his Forbidden Broadway favorites. Actors playing Hamilton creator Lin-Manuel Miranda and his colleagues reappear as Stephen Sondheim, Liza Minnelli, Barbra Streisand and, yes, some very, very desperate ticket-seekers.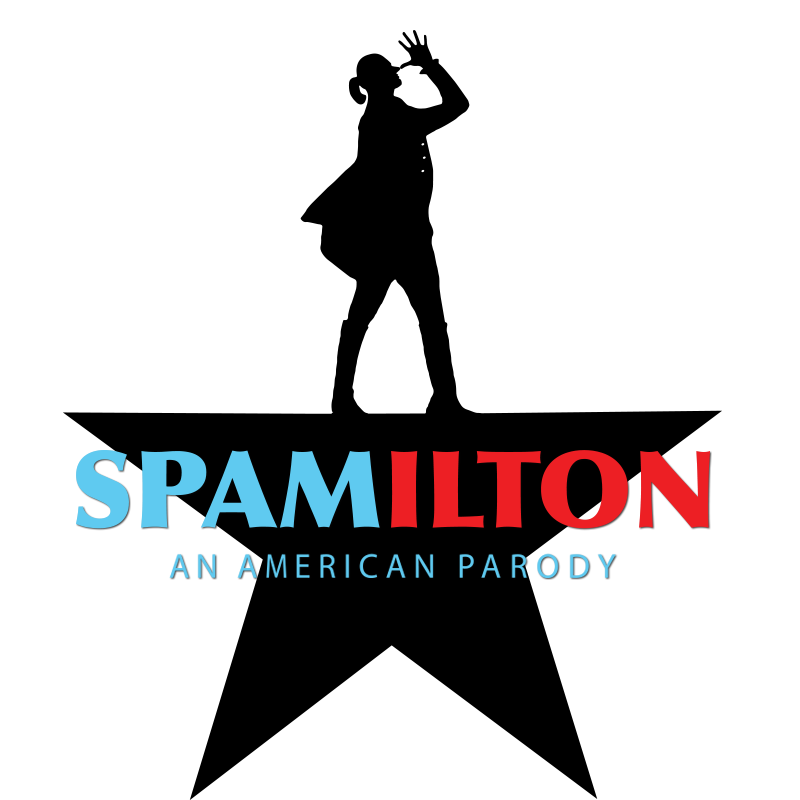 Onstage at the Kirk Douglas Theatre November 5 – December 31, 2017.
Buy Tickets