A Q&A with Captain Beverley Bass
The Woman whose Story Inspired 'Me and the Sky'
Suddenly I'm in the cockpit / Suddenly everything's changed … Suddenly there's nothing in between me and the sky. It's impossible not to clap or pump your fist or cheer as Becky Gulsvig, who plays Beverley Bass in the national tour of Come From Away (at the Ahmanson November 28, 2018 – January 6, 2019), sings the story of how Bass became the first female American Airlines pilot in Me and the Sky.
Audiences at the Ahmanson for a recent performance of Come From Away got to experience Bass' story one more time, when Bass appeared onstage after the show. In a Q&A with Center Theatre Group staff, she talked about the experiences that inspired her storyline in Come From Away and what it's like to find your life story sung on Broadway. Then, she was joined onstage by Gulsvig. Below are condensed and edited excerpts from the conversation.
Center Theatre Group: Tell us a little bit about your time with American Airlines.

Bass: I started flying in 1976, and I retired in 2008, a little bit early—I was 56 years old. I'm flying a Phenom jet today. I'm lucky to still be working.

What was it like being in the air on 9/11?

It was a beautiful day. We were right in the middle of the North Atlantic [when] one of the airplanes that was ahead of us said that one of the [World Trade Center] towers had been hit by an airplane. Well, like a lot of people, we thought it was a small airplane. And not that that isn't terrible, but it never, never entered our minds that it was an airliner. We just went back to eating lunch. And then about 20 minutes later we heard that the second tower had been hit, and with that came the word terrorism. And being the naïve person that I was, I couldn't even wrap my brain around what terrorism meant because I thought that was something that happened somewhere else in the world, not on U.S. soil.
It's an amazing song because it truly is my aviation life in four minutes and 15 seconds.
They said all of the U.S. airspace was closed, and with that we knew that we would be diverting somewhere in Canada. And of course the most likely cities in our mind would have been Toronto, Montreal. We had enough fuel to go to Calgary or Edmonton, or really anywhere. It didn't work out like that. They called us and said, American 49, land immediately in Gander.
One other interesting point about my specific trip is that I was an instructor pilot, and the co-pilot on the trip was on his first trip in the 777. He got to do a few more things than you normally do on your first trip.

What was it like for you and your fellow aviators in Gander?

In that timeframe, none of us traveled with cell phones. It was way too expensive to make calls, and we just didn't have them back then. The events happened at 8:30 or 8:40 in the morning. I never talked to [my husband] Tom, who is mentioned many times in the show, until 4:30 in the afternoon. What I've realized from him watching the show is that day was really much harder for him than it was for me.
When we got to Gander, I was pretty much sequestered to my motel room. We were at the Comfort Inn, and there was no way for American to get in touch with me if I left. I didn't mingle with the townsfolk. I didn't really know anything about what went on until I saw the show. I pretty much stayed in the hotel and ate in one restaurant the whole time.

What was the feeling like when you were told you were going to be portrayed onstage in Come From Away?

We went back [to Gander] for the 10TH anniversary of 9/11, which was when I did the interview with the playwrights. Everybody in town wanted to interview us, and it was like a five-second soundbite for the evening news. But when the playwrights asked to interview me, it was four hours. When we left to go back to Texas, I really never thought about it again. I think if someone had said to me, Four years later you're going to see this on a Broadway stage, I would have thought they were crazy. I couldn't imagine such a thing.
So we went home, the playwrights went into hibernation for three or four years, and in the summer of 2015, we got a phone call from the producers inviting us to the World premiere opening of Come From Away in La Jolla, and so we went, knowing nothing from the show. I really hardly knew that I was in it. I didn't know that there was a song called Me and the Sky. And the first night we saw it in La Jolla, we're sitting third row back center, and Jenn Colella, who plays my role in the Broadway cast, she rolls her chair out and picks up the phone and says, Tom I'm fine.
The two of us buried our heads in our hands, and we probably missed 75% of the first show. It's pretty daunting I must say. I've seen it—tonight was 116 times. [Audience applauds.] So I'm used to it. I will tell you when Becky [Gulsvig] gets ready to sing Me and the Sky, and of course I know exactly when it's going to happen, I take a deep breath, and my heart races a little bit. It's an amazing song because it truly is my aviation life in four minutes and 15 seconds, and if you read my transcript from [my] interview [with the playwrights], you could pull paragraphs out, and it's verbatim what she sings in the song. So it's pretty special.

[Becky Gulsvig joins the conversation.] Becky, what was it like when you met Captain Beverley Bass?

Gulsvig: She's so nice you guys. It's daunting to play a real person. I've only ever done it once before. I'm so glad she's so kind and supportive and loves the show and is on board. It's nice to find common ground and know whom you're representing so you can bring that to the piece as well as what is artistically creative to the piece.

What's it been like to be on tour with Come From Away?

It's great; it's a really great group. We're a team, we do all this together, we could not do this without each other. It's a great group of real amazing people. I feel really lucky. It's unique because we're all in it together. The main character is this story. And it's such an important story to be sharing at this time. I think I can speak for us all in saying we're honored to be a part of it and honored to take this story around the country.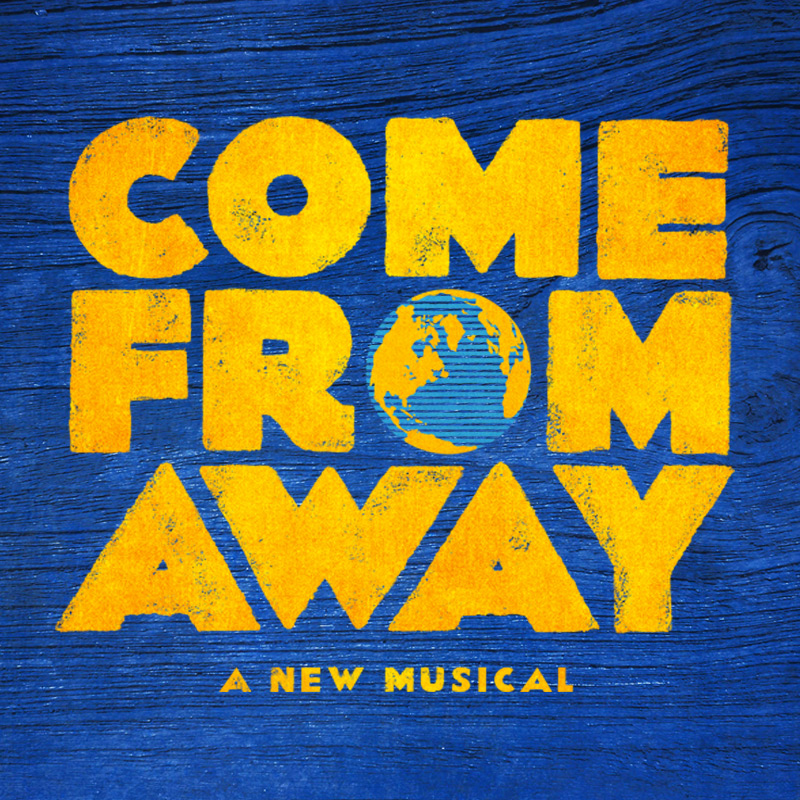 Onstage at the Ahmanson Theatre November 28, 2018 – January 6, 2019
Buy Tickets