A Q&A with Ian Barford
The Actor behind the Character of Wheeler Discusses 'Linda Vista'
Ian Barford has originated four roles in Tracy Letts' canon of plays: Little Charles in August: Osage County (which he continued on Broadway), Ray in Mary Page Marlowe, Mr. Carp in The Minutes, and Wheeler in Linda Vista, which he steps back into at the Taper January 9 – February 17, 2019.
In addition to their relationship as actor and playwright, Barford and Letts are both ensemble members of Chicago's Steppenwolf Theatre Company and longtime friends with hugely impressive resumes on stage and screen. But, as Barford said when he stepped away from rehearsals to discuss his personal connection to the play, Linda Vista is unique in a number of ways for them both.
Center Theatre Group: What did you think when you first read the script for Linda Vista?
Barford: I immediately recognized how alive and contemporary and dynamic the dialogue was. One of Tracy's great gifts as a playwright is his ability to write distinct characters—individuals with their own history and dimension often quite apart from his own. I was amazed to see that Tracy allowed his own voice to come through so directly in Wheeler. The rants on politics, music, culture, etc. are definitely autobiographical.
To my knowledge, Wheeler is the first true protagonist he's written. Most of his plays function with ensembles that may have central characters but maybe not a traditional protagonist.
What has that meant for you as an actor, as well as his friend and colleague?
I've known Tracy for 30 years. We've remained friends through thick and thin. We've shared in each other's lives—the dark times, loss, tremendous triumphs and joys, the emergence of our children. We have worked together many times both as fellow actors and also as playwright/actor. We are both from the Midwest, born in the mid '60s, had parents who were academics. Wheeler is a kind of alchemy of many men Tracy has known and of himself. The worldview and general condition of Wheeler's psyche is extremely familiar to me and even very personal. I've originated four roles in Tracy's plays now—that's something I truly cherish.
What does it mean to you that this is a Steppenwolf production, and what is it like to be a part of this seminal American theatre ensemble?
I was 22 years old when I did my first play at Steppenwolf. That was 1988—when I first met Tracy and when many of the relationships there began. I'm 52 now. That's more than half my life, so it's kind of like family. Sometimes it's extremely helpful and informative, other times it's absolutely maddening. Aside from that, it's hard to find the words to express how lucky I am to be able to work alongside this stellar cast, [director] Dexter Bullard, and our whole Steppenwolf tribe. The style of writing [in Linda Vista] suits us. The characters are behaving unconsciously for the most part. It's organic, hilarious, ugly, humiliating material—perfect for our sensibilities!
Anti-heroes don't need sympathy.
How has the play evolved since its World premiere at Steppenwolf?
Tracy knew he wanted to work on the play even while we were performing it originally. Sometimes the process of a premiere is arrested by an imperative to perform. You're working every day, and suddenly, they say, That's it, no more rehearsal. That can be frustrating when things are still evolving. Since our original production in the spring of 2017, a lot has changed. #MeToo happened, which reframes some of the gender dynamics of the play—though the play is not about #MeToo, per se—and we are all different people, too. Tracy has now been afforded the time to hone, clarify, sharpen, and flesh out the play. Having done second productions on several occasions, I must say that this one does not feel like a remount. It feels like a new production altogether.
Are there some things you've learned while playing Wheeler?
There's always some part of me that wants my characters to be liked. It's really a pain in the ass. That instinct has to take a back seat here. Tracy has cited some literary anti-heroes he thinks Wheeler is akin to. The stuff Wheeler goes through is often humiliating and painful and ugly, but he also inflicts pain on others. Though I have tremendous sympathy for Wheeler personally and relate to him in many ways, I cannot be surprised or frustrated that audiences might not. Anti-heroes don't need sympathy.
What are your thoughts on California audiences seeing this play?
I lived in L.A. for seven years. I think it's no accident that the play is set in California. It really does reflect a lot of the kinds of people who end up here and who are looking for something here—themselves, some answer, some dream. I know we're doing it in L.A. and the play takes place in San Diego, but it really feels germane to the region. The play is filled with characters who are looking for fulfillment. They may not even know what they are looking for. Californians will also understand the literal meaning of linda vista (beautiful view).
What do you hope Taper audiences will expect or take away from Linda Vista?
First, the play is great fun. Tracy's humor is second to none. On top of that, the play offers a compelling view of people who are struggling with self-awareness. I suspect folks who see the play might have opposing views about the characters—what might have been motivating them, who was sympathetic, who was right and wrong. Tracy does a wonderful job of bringing dimension to the people who inhabit this play. It shows men and women in very vulnerable situations that reveal layers that are very raw. Our ability to mature enough so that we can meet relationships with a whole self is rare. It's usually kind of messy, isn't it? We're dealing with the things we know about ourselves and with the things we don't know about ourselves. I think the play expresses all of that beautifully. Hilarious, yes, but also poignant and painful.
You were also in Dead End at the Ahmanson in 2005! What is it like coming back to Center Theatre Group?
It's fantastic! Dead End was one of the most enjoyable theatrical experiences I've ever had. I adore that cast; I miss those people. I hope many of them will come see Linda Vista.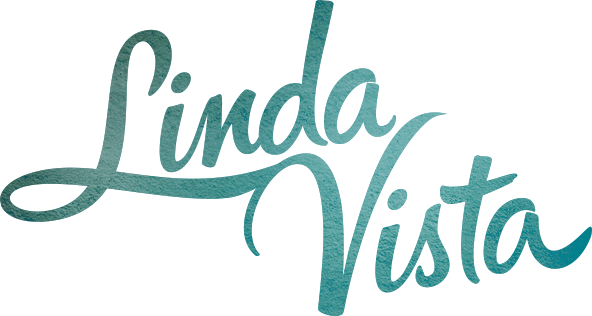 Onstage at the Mark Taper Forum January 9 – February 17, 2019
Buy Tickets