One Playwright. Two L.A. Theatre Companies. Three Acclaimed Plays.
Quiara Alegría Hudes' Stunning Elliot Trilogy Lands in Los Angeles
Quiara Alegría Hudes' award-winning Elliot Trilogy of plays—Elliot, A Soldier's Fugue, Water by the Spoonful, and The Happiest Song Plays Last—have appeared at theatres around the country over the past decade. Now, for the first time, they are onstage concurrently in one city. From January 27 through March 19, lucky and ambitious Angelenos can experience all three works in anywhere from seven weeks to a single weekend, courtesy of Center Theatre Group and the Latino Theater Company.
"It's really thrilling. You see one play, and you get that beginning, middle, end—you get that story. But you see two, three of the plays, you get that sense of family all of a sudden," said Hudes. "You've gone through it over time with this family. So I think the ending of the entire trilogy lands in a deeper way. The laughs get deeper, the pain gets more pronounced. Hopefully the plays are resonating off of each other in ways that will yield rewards."
Center Theatre Group Artistic Director Michael Ritchie is confident that audiences will be rewarded by the opportunity to immerse themselves in Hudes' trilogy. "This is a special moment for our patrons and for us—and really for anyone in Los Angeles who loves theatre," he said. "We're taking advantage of the breadth and depth of our programming and of the rich theatre ecosystem of our city by joining forces with the Latino Theater Company to tell an epic story from start to finish."
Hudes wrote the first play in the trilogy, Elliot, A Soldier's Fugue (onstage at the Kirk Douglas Theatre January 27 – February 25, 2018), in isolation. But she realized that she had more to say about Elliot, a character based on her cousin, who enlisted in the Marines a few months before President George W. Bush declared war on Iraq. Elliot weaves together his story of going to war in the Middle East with the war stories of his father in Vietnam and his grandfather in Korea.
"I started to realize there's this generation of kids fleeing the fallout of a domestic war—which was the war on drugs—and actually engaging in a war abroad," said Hudes. "And of course as the war raged on in Iraq, the story was not done. These young people started coming home and bringing a lot home with them. And so I decided, this story's going to continue, and this is not just going to be the snippet of that story of lost innocence—it's going to be an arc of, how does a child go from that to becoming an adult?"
A few years later, Hudes began interviewing a different cousin, who had been in recovery for decades, for the play that became Pulitzer Prize winner Water by the Spoonful (onstage at the Mark Taper Forum January 31 – March 11, 2018). In Water by the Spoonful, the story of Elliot—who has recently returned home from Iraq—collides with a group of recovering addicts in an online chatroom.
Hudes had modeled Elliot after the Bach preludes and fugues she grew up playing on the piano. "I realized I needed different music for each play," she said. "So Water by the Spoonful uses jazz. It's about a moment in this young man's life when he's really battling with the internal demons from his childhood and also from his time on the battlefield. So I look at John Coltrane, and in particular I look at a moment in Coltrane's musical life when he's switching from a more recognizable, consonant jazz vocabulary to something called free jazz, when there's much more dissonance at play."
The final act of the trilogy, The Happiest Song Plays Last (onstage at the Los Angeles Theatre Center in a Latino Theater Company production February 17 – March 19, 2018), finds Elliot "starting to forge his way toward an adulthood that he is choosing and also a life that has chosen him. I wanted to return to the roots, and I chose a very particular Puerto Rican tradition of music, which is called música jíbara, which is basically music from the mountains—folk music," explained Hudes.
"I really tried to write the three trilogy plays as a musical score, to feel triumphant at times, to feel pensive at times, to feel forte and piano, and to have all the dynamics you would want out of a great symphony piece or a great mix tape," she added. "The first play creates almost a prelude to the second and third, which are bigger and more epic and messier, and they deal with the fallout of the messiness of the individuals involved." But that doesn't mean they have to be seen chronologically. "They are not written to necessarily be absorbed that way," said Hudes. She added with a laugh, "You could three-card-monte it, probably."
"Elliot, A Soldier's Fugue"

Onstage at the Kirk Douglas Theatre January 27 – February 25, 2018
Buy Tickets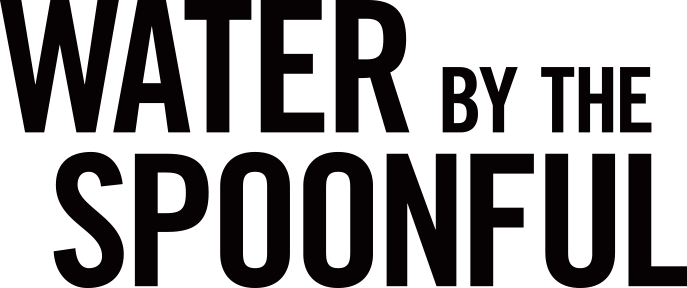 Onstage at the Mark Taper Forum January 31 – March 11, 2018
Buy Tickets