Meet the 2018 L.A. Writers' Workshop Festival Playwrights
We can't wait to showcase the work of three multi-talented artists at our inaugural L.A. Writers' Workshop Festival: New Plays Forged in L.A. on June 23, 2018. Sylvan Oswald, Dan O'Brien, and Zakiyyah Alexander are among the 89 playwrights who have participated in Center Theatre Group's L.A. Writers' Workshop since 2005. Before we stage readings of their current works-in-progress for an audience at the Kirk Douglas Theatre, we asked them about their experiences developing new plays at Center Theatre Group, the state of playwriting in Los Angeles, and what they are hoping to take away from the Festival.
Why is the Center Theatre Group L.A. Writers' Workshop important to you?

Sylvan Oswald

Labs like the Writers' Workshop provide an oasis of validation—and not just about one's writing, but about one's place in an artistic community. L.A. is filled with artists trying to survive and thrive, but—for obvious financial reasons—most of them are not looking to theatre. So if you have a theatre project that you want to move forward, or that needs feedback from theatre people and playwrights in particular, you will have a hard time finding that kind of consistent community without the support and organization an institution can provide.

Dan O'Brien

Playwriting anywhere consists of long periods of isolation punctuated by thrilling, dreadful weeks of rehearsal and production (and the aftermath). But in L.A., the isolation can sometimes feel extreme. Groups of playwrights are hard to come by here, owing to geography, and to writers being busy with TV and film and other work. I liked how the Writers' Workshop was composed of writers with a variety of voices and styles and temperaments and values—more invigorating and stimulating than a group of the comfortably likeminded. I liked learning how these other playwrights wrote, and I tried to steal a few things here and there.

Zakiyyah Alexander

Community is probably the word that reminds me most of my experience at the Writers' Workshop. Los Angeles is a big city, and the theatre community can be disparate. Simply being around other playwrights, dramaturgs, and other theatre producers reminded me of why I write plays—sometimes you need a reminder. In New York City, places like The Lark and New Dramatists (and many more) offer opportunities for playwrights to simply be writers in process. However, Los Angeles has fewer of these opportunities. The Writers' Workshop is important because it's rare to find this much playwright support in L.A.

What excites you most about being a playwright in Los Angeles right now?

Sylvan Oswald

Being a playwright in L.A. right now encourages an irreverent approach to the field—simply because people's attention is focused outward toward other art forms like film, TV, and visual art. So there's a ton of leeway to define theatre however you want. And audiences are generally open to that. In fact, if your show isn't in an obscure strip mall that makes your audience ask, "Where the hell are we going?", you might want to consider that!

Dan O'Brien

We live and write adjacent to the industries of TV and film. These popular media speak to and from the culture, for better and often for worse. As a playwright—and a poet, too, in my case—I allow myself the freedom to observe and respond to some of our national dreams and nightmares with remove and, hopefully, insight.

Zakiyyah Alexander

There's a freedom that Los Angeles affords; it feels like there's opportunity to create what you want and then see it on its feet. I'm constantly inspired by small theatres and collectives taking producing into their own hands. There are so many great companies and small theatres creating and producing new work. It's a forward-thinking model but also the way theatre has always sustained itself in L.A.

Where are you right now with the work you're bringing to the Festival, and what do you hope to accomplish with the workshop and reading?

Sylvan Oswald

I'm thrilled to be able to invite people to see A Kind of Weather. This will be my first major reading in L.A. since I moved here several years ago. When I first arrived, I was focusing on experimental projects because I was feeling alienated from the theatre. So this reading marks a return for me. I hope that being a part of the Festival will help me recommit to advocating for this play and fire me up to launch some new projects this summer! After this workshop, I expect that A Kind of Weather will be quite ready for production.

Dan O'Brien

New Life is the third in a trilogy of true stories along with my plays The Body of an American and The House in Scarsdale. This new play began with a Guggenheim Fellowship in 2015/16, and a commission from Center Theatre Group that was meant to explore the "economy of California." So far New Life's development has taken place behind closed doors for friends and colleagues. This will be its first incarnation as a kind of performance and as such the Festival will no doubt provide new insights—insights that can only be gleaned by experiencing it with a true audience.

Zakiyyah Alexander

How to Raise a Freeman was developed last year with Ammo Theatre, and I've been slowly working on it for a few years. At this point the play feels close to complete, although I'm sure there is still room for growth. Each audience serves as a sounding board to what's working and what could use adjustments. Everything from the way an actor stumbles over a line to an unexpected joke is informative to the development of any new play of mine. I'm looking forward to hearing the play with different ears and eyes.
L.A. Writers' Workshop Festival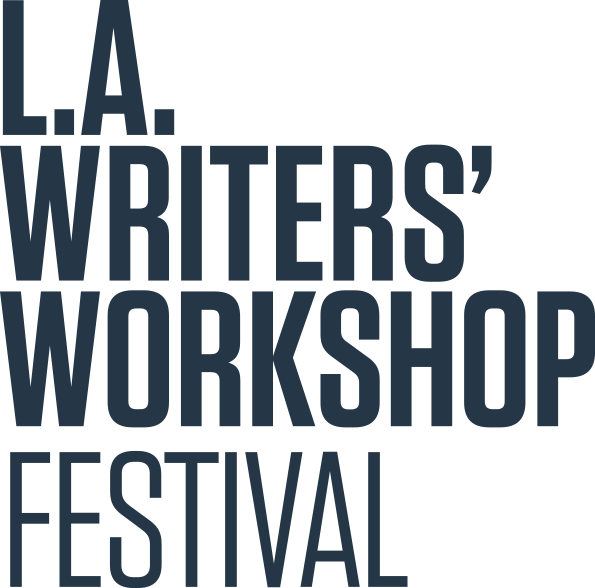 Experience three brand-new plays at the Kirk Douglas Theatre on June 23, 2018.
Buy Tickets