Playwrights on Fire
Center Theatre Group Launches the L.A. Writers' Workshop Festival: New Plays Forged in L.A.
Quick: What city is home to the world's best, most diverse community of playwrights? The answer is becoming increasingly clear: Los Angeles.
The level of talent of writers who live and work in L.A. is unmatched by, I would say, any city in the country at this time, said Center Theatre Group Literary Manager & Artistic Engagement Strategist Joy Meads. There's no better place to live if you love playwrights, if you love new work, and if you support important new American voices.
Indeed, Los Angeles playwrights are on fire and burning to have their work seen and heard more widely, which is why Center Theatre Group is launching the L.A. Writers' Workshop Festival: New Plays Forged in L.A. On June 23, 2018. We're celebrating some of the freshest and most exciting voices and impulses in the modern American theatre with readings of three new plays by past Center Theatre Group L.A. Writers' Workshop participants.
The Festival marks the first public-facing component of our L.A. Writers' Workshop, which has supported a group of gifted local playwrights in creating new plays annually since 2005. Each year a new cohort of seven playwrights gathers monthly to share their work with one another and receive developmental and dramaturgical assistance from Center Theatre Group staff.
We're responding to an ongoing request from the writers who have been through the Workshop, said Meads. They've told us they'd like a space to share work that is closer to completion—to get to hear the response of an audience and learn from them, and use the platform Center Theatre Group has to help launch some of these works to production.
We sent a call out to playwrights for such works and received a really great response, with dozens of plays from an incredible range of voices and stories. A committee of the writers' peers—fellow Workshop participants who had not submitted to the Festival—and members of Center Theatre Group artistic staff then had to choose three plays to feature. Talking about the plays was a lot of fun—and narrowing them down was excruciating, said Meads.
Ultimately, they selected Zakiyyah Alexander's How to Raise a Freeman, Dan O'Brien's New Life, and Sylvan Oswald's A Kind of Weather. The plays travel from the New York suburbs and Hollywood to Syria; they tackle race and gender, illness and war. All three writers are accomplished playwrights, the recipients of many prestigious awards and fellowships whose work has been produced around the country. They also all have had success in other media—television, performance pieces, web series, books, and more—while continuing to write for the stage.
Playwriting can be a lonely activity, said Meads. That's particularly true in Los Angeles, where many playwrights write for the screen. Screenwriting is rewarding work, but most playwrights feel hungry for community with their tribe of theatre folk.
The L.A. Writers' Workshop Festival is designed to satiate that hunger and cultivate that community, with a pre-reading reception on Friday evening for Writers' Workshop participants; three open-to-the-public readings at the Kirk Douglas Theatre on Saturday; and a post-reading celebration at the theatre for all on Saturday evening.
This is one step toward finding a more active and robust way to be an ongoing creative home for Los Angeles playwrights. It's another way to support the creation of compelling and ambitious new plays, and to showcase the excellence of local playwriting today.
L.A. Writers' Workshop Festival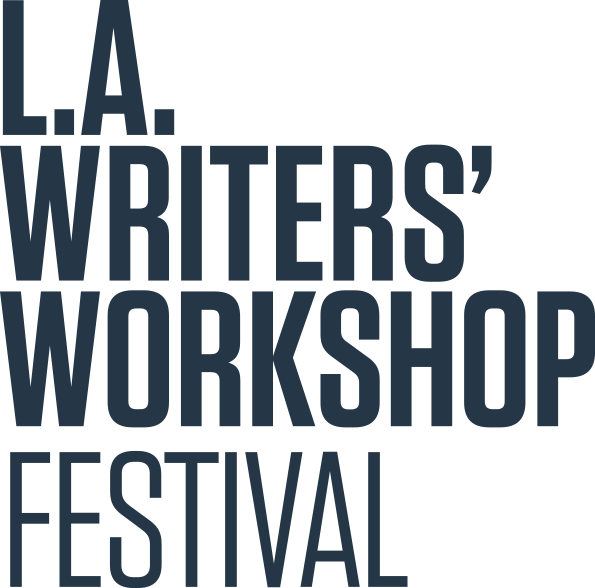 Experience three brand-new plays at the Kirk Douglas Theatre on June 23, 2018.
Buy Tickets