Join Us Off Center for Incredible Work Inspired by Incredible Works of Literature
Oscar Wilde and Joan Didion Serve as Muses for Commissioned Artists Gob Squad and Lars Jan
Center Theatre Group's 2018/2019 Season—which we've called our biggest ever—is in fact too big to be contained by our three stages. We're excited to share two innovative, boundary-pushing works with Los Angeles audiences in partnership with theatres around town, featuring the work of commissioned artists: Gob Squad's Creation (Pictures for Dorian) with REDCAT and Lars Jan's The White Album with UCLA's Center for the Art of Performance.
Both works were developed at Center Theatre Group with the support of a grant from the Andrew W. Mellon Foundation. Gob Squad is an arts collective based in England and Germany, while Jan lives and works in Los Angeles. International and local are coming together through Off Center this season thanks to the Mellon grant, said Center Theatre Group Associate Artistic Director Diane Rodriguez. Gob Squad, a Berlin company who finds their muse in Los Angeles, would never have found their way here had we not been able to have the resources to bring them to L.A. and affect and impact their work. And on the other hand, Lars [Jan] is a local artist whom we've helped make a profile nationally and internationally.
Creation (Pictures for Dorian) is onstage at REDCAT October 18–21, 2018, and is inspired by the themes of Oscar Wilde's The Picture of Dorian Gray: "beauty, aging, and the moral choices we all make," explained Gob Squad.
Gob Squad's previous show with Center Theatre Group, Western Society (which made its U.S. premiere at REDCAT in 2014) was inspired by Venice Beach, and the idea that this is where western society had ended up. For this new work, they were obsessed with aging and beauty, said Rodriguez. And what better place than Los Angeles to explore that?
With the help of Center Theatre Group, they interviewed people who are a lot older than us—senior citizens—and people who are lot younger than us—late teens, early 20s, said Gob Squad. They focused on people who have spent time onstage and in the public eye (dancers, singers, magicians, models). The exciting thing about this residency is meeting these people, said Gob Squad. How people are with their bodies and how they present themselves is very inspiring. The people we meet always bring an element of 'place' into the work; they represent Los Angeles.
They also appeared in the piece alongside Gob Squad, who have been performing around the world together for 25 years, and represent middle age. It's a lovely, emotional show about people in the middle who see their youth quickly fading and their age creeping up on them, said Rodriguez. Is there a better place? Is the middle better? Is it all good? They're asking all of those questions.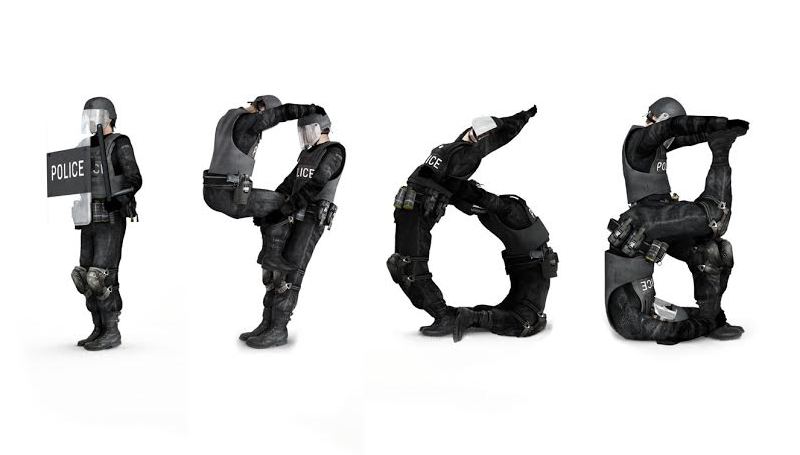 The White Album is onstage at UCLA's Center for the Art of Performance April 5–7, 2019, and also finds inspiration from a seminal work of literature: Joan Didion's essay about 1960s California. Jan first read the essay at 16, and it's the piece of writing I've returned to most in my life, he said. I used to feel like I was embracing the first sentence, 'We tell ourselves stories in order to live,' as a mantle under which I worked, and it sort of spoke to the power of artists and art to create meaning out of the incomprehensible world that surrounds us all. As I've aged, that sentence has taken on a different hue, and I've realized its double-edgedness, in the sense that, 'We tell ourselves stories in order to live' can be understood as, 'We create illusions in order to get by.'
The White Album explores this double edge, as well as Jan's relationship to the piece and to the audience, with two performances in one. It features an audience that's actually sitting in the theatre in the seats, and then there's another smaller audience, which receives free tickets, that will be inside of a really unique soundsealed room onstage, he explained. That second audience is going to experience a different dramaturgy, a different storyline, a much more interactive experience, but it interlocks with the experience of the audience sitting in the theatre seats.
Center Theatre Group offered major technological assistance in addition to dramaturgical and material support. We built a whole set for him in the rehearsal room, said Rodriguez We used as many tools as we had to make it as soundproof as possible, and we were able to help get the cost of creating the final set down. There's many things that innovate in the piece, and one of them is the architecture of that room.
Although Jan has loved the essay for many years, the Center Theatre Group commission launched the process of creating the piece. It was an amazing moment to really be asked what it was that I wanted to work on, he said, adding Center Theatre Group is a Los Angeles institution, and it was a necessity to have an incredible partner in L.A. for the development and presentation of this work.
Partnerships—with these artists as well as REDCAT and UCLA's Center for the Art of Performance—are crucial to Center Theatre Group's efforts to raise L.A.'s profile as a theatre destination. Our Off Center collaborations are designed to be exciting for everyone involved: artists, companies, and of course our audiences, who embrace the incredible diversity and breadth of the work we do.
Works-in-Progress at the LAX Festival
Two other L.A. artists received support and a platform from Center Theatre Group this fall thanks to a grant from the Andrew W. Mellon Foundation. We partnered with the 2018 Los Angeles Exchange [LAX] Festival to present a Works-in-Progress Series featuring new theatre from Tiffany Lytle and Estela Garcia. The series was designed to provide a critical opportunity for local theatre artists to develop their work, with an emphasis on pieces that reflect and connect to the unique histories, environments, communities, issues, and artistic legacies that define our contemporary moment.