Center Theatre Group Comes up Oscar Gold
Celebrating the Academy Award-Winning Best Actors and Actresses on our Stages
Some might think the closest Center Theatre Group got to the Oscars was when the Academy Awards were hosted at the Dorothy Chandler Pavilion just across The Music Center Plaza. But in fact, our audiences have come close to Oscar gold for more than 50 years, thanks to the countless Academy Award winners who have appeared in productions across our three stages.
In honor of one of the biggest nights of the year in Hollywood, we're celebrating our rich history with Best Actors and Best Actresses. This list represents only a fraction of the talented performers to trod our boards—and doesn't even mention the many Best Supporting Actors and Actresses we've worked with, including Christopher Plummer, Viola Davis, Allison Janney, and Dianne Wiest, who appears in Happy Days at the Taper May 15 – June 30, 2019. Here is a selection of distinguished Oscar winners onstage at Center Theatre Group.
Katharine Hepburn
In between winning her record-breaking third and fourth Academy Awards for Best Actress, legend Katharine Hepburn starred in 1976's A Matter of Gravity at the Ahmanson, the first production of our 10TH anniversary season. Five years later, she returned to the Ahmanson in the World premiere of 1981's The West Side Waltz, which moved to Broadway and garnered her a Tony nomination.
Ingrid Bergman
The very first Center Theatre Group production at the Ahmanson, 1967's More Stately Mansions, starred Ingrid Bergman, winner of three Oscars (two for Best Actress, one for Best Supporting Actress). More Stately Mansions was an American and English-language premiere of Eugene O'Neill's last unproduced work. Unfortunately for Bergman, The New York Times review headline proclaimed, Colleen Dewhurst Outshines Ingrid Bergman in O'Neill Play; after the show moved to Broadway six months later, Dewhurst received a Tony nomination, and Bergman did not.
Charlton Heston
Charlton Heston (Best Actor winner for Ben-Hur and recipient of the Academy's Jean Hersholt Humanitarian Award) appeared at the Ahmanson six times: in 1972/73's The Crucible, 1975's Macbeth, 1977's Long Day's Journey Into Night, 1979's A Man For All Seasons, 1980/81's The Crucifer of Blood, and 1984's Detective Story. He was joined onstage by a number of fellow Oscar winners: Vanessa Redgrave (Lady Macbeth to Heston's Macbeth), Keith Carradine (who won for Best Original Song), and Deborah Kerr (six-time nominee and eventual Honorary Academy Award winner).
Elizabeth Taylor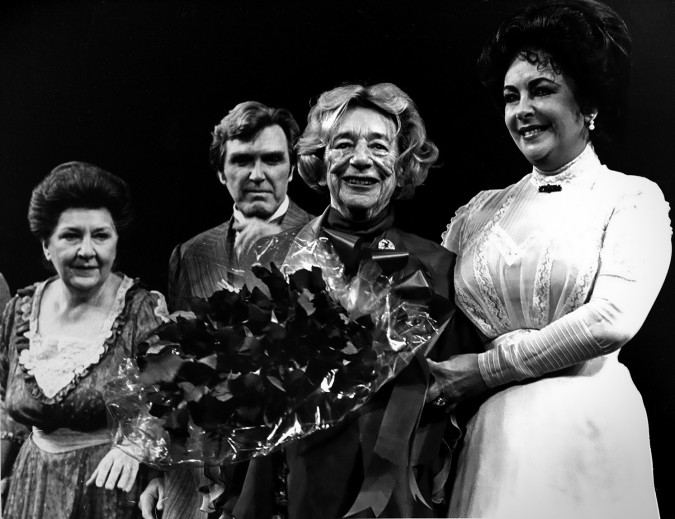 Five-time Academy Award nominee and two-time winner Elizabeth Taylor made her Broadway debut playing Regina Giddens in Lillian Hellman's The Little Foxes and then headed straight to the Ahmanson for our 1981 production. A number of female stars of stage and screen have tackled the role on Broadway: Tallulah Bankhead, Anne Bancroft, Stockard Channing, and most recently, Laura Linney and Cynthia Nixon (who alternated playing Regina and another role).
Glenda Jackson
Glenda Jackson—who boasts a Triple Crown of Acting designation with two Academy Awards, two Emmys, and a Tony—played Martha opposite John Lithgow's George in our 1989 production of Who's Afraid of Virginia Woolf?, which was also directed by Edward Albee. (Cynthia Nixon and Brian Kerwin rounded out the cast.)
Jane Fonda
Jane Fonda—who was nominated for seven Oscars and won twice in the 1970s—made her Ahmanson debut in 2011, at age 73, playing a musicologist with ALS (Lou Gehrig's disease) in 33 Variations. It's a weighty role that delves into similar parent-adult child territory that Fonda explored with her real-life father, Henry Fonda, in On Golden Pond, wrote the L.A. Times. (Jane Fonda received a Supporting Actress nomination for On Golden Pond, and her father and Katharine Hepburn won Oscars for their leading performances.)
Jack Lemmon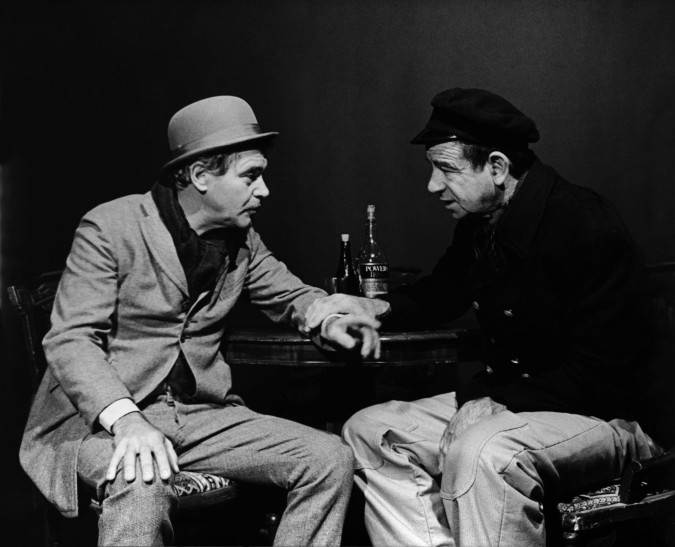 A year after he won the Academy Award for Best Actor for Save the Tiger, Jack Lemmon arrived at the Taper—alongside his friend Walter Matthau—for our 1974 production of Juno and the Paycock, playing a pair of drinking buddies amidst the Irish civil war under the direction of veteran Hollywood filmmaker George Seaton. Lemmon is one of only five actors to have won both a Best Actor and a Best Supporting Actor Oscar. (Matthau has a Best Supporting Actor Oscar, and Maureen Stapleton, who also appeared in our production, has a Best Supporting Actress Oscar.)
Art Carney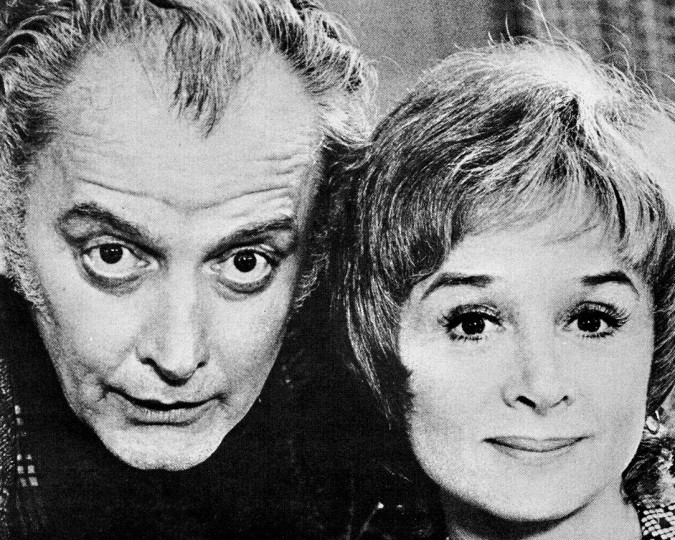 Academy Award winner Mike Nichols directed Art Carney (who won the 1975 Oscar for Best Actor) in the first Neil Simon play to appear at the Ahmanson: 1972's The Prisoner of Second Avenue. Carney, Nichols, and Simon had already worked together on The Odd Couple in its World premiere on Broadway in 1965.
Faye Dunaway and Jon Voight
Faye Dunaway and Jon Voight have seven Academy Award nominations between them, and each has won once: Dunaway in 1977 for Network, and Voight in 1978 for Coming Home. A few years before they took home their statuettes, they came together for a 25TH anniversary revival of A Streetcar Named Desire at the Ahmanson.
Kathy Bates
In 1986, Kathy Bates reprised her critically acclaimed Broadway role as a suicidal daughter in Marsha Norman's 'night, Mother at the Taper. But it was actually another Center Theatre Group turn the following year that changed the course of her career. Rob Reiner saw her perform in a Taper, Too production of Wallace Shawn's Aunt Dan and Lemon and cast her in Misery, which earned her the 1990 Oscar for Best Actress.
Anthony Hopkins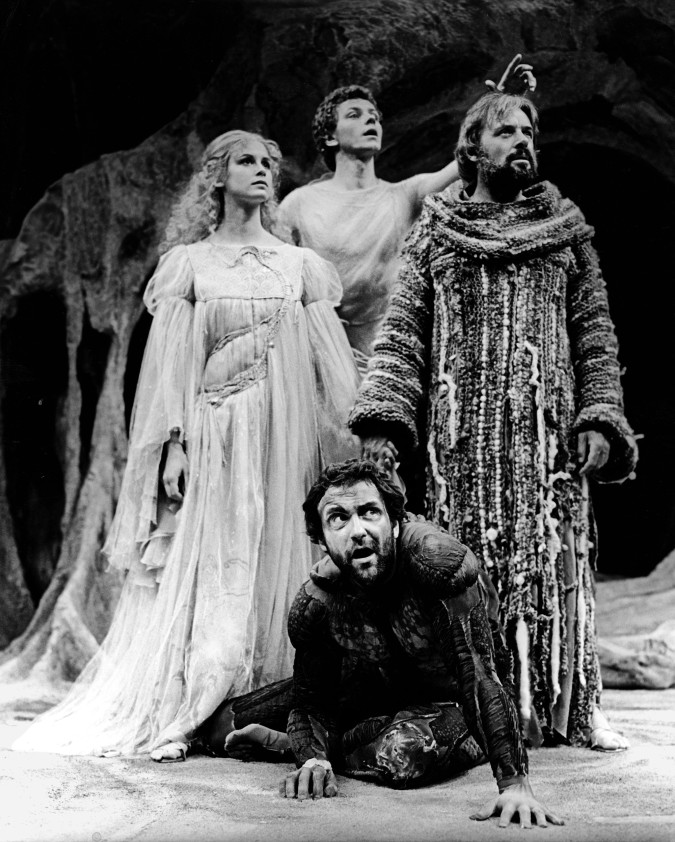 Before he earned an Oscar for playing a serial killer and Academy Award nominations for playing a butler, Richard Nixon, and John Quincy Adams, Anthony Hopkins was Prospero in The Tempest at the Taper in our 1979 production.
Al Pacino
Did you know Al Pacino is almost an EGOT winner? He is the owner of two Emmys, one Oscar (for 1993's Scent of a Woman), and two Tonys, as well as one Grammy nomination for Best Spoken Word Album, for 2001's The Complete Shakespeare Sonnets. In 1999, Pacino directed and starred in Eugene O'Neill's Hughie at the Taper, playing a Broadway gambler and scam artist coming off a drinking binge.
Holly Hunter
Five years before she won her Oscar for The Piano and a year after her first nomination for Broadcast News, Holly Hunter appeared onstage at the Taper in our 1988 production of Sam Shepard's A Lie of the Mind alongside Arliss Howard, Amy Madigan, and James Gammon. Hunter played a young woman who crawls back home to her parents' house after she has been beaten up, to the point of brain damage, by her husband. The L.A. Times noted that Hunter was not recognizable as the hip producer she played in Broadcast News: This is an actress, not a personality.
Maggie Smith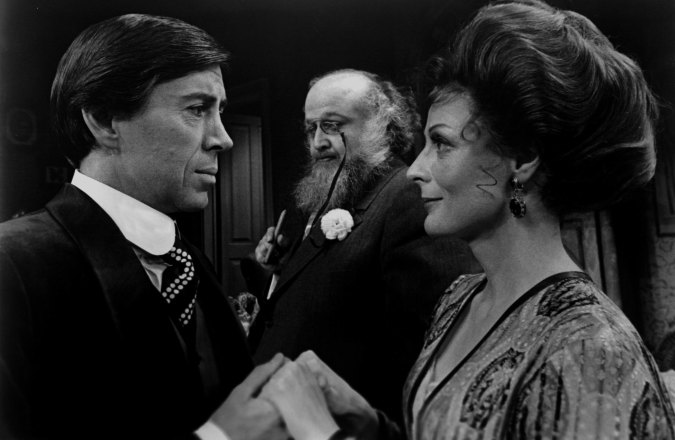 Long before she taught witchcraft and wizardry and between her two Academy Award wins—Best Actress in 1969 and Best Supporting Actress in 1978—Maggie Smith took to the stage of the Ahmanson in 1976 for The Guardsman, acting opposite Brian Bedford as a husband and wife actor duo. Smith was no stranger to Center Theatre Group, however, having appeared previously at the Ahmanson in Design for Living, Private Lives, and in The Beaux' Strategem and The Three Sisters with the National Theatre Company of Great Britain.
Kirk Douglas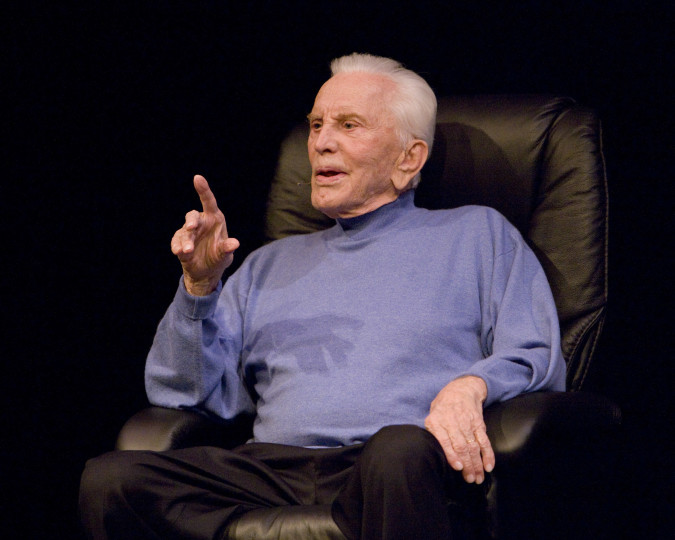 In addition to his Oscar nominations for roles such as Midge in Champion and Jonathan in The Bad and the Beautiful, Kirk Douglas received the coveted Honorary Academy Award in 1996 for his lifetime contributions to the motion picture community. In addition to their many years of generosity to Center Theatre Group, including helping establish our Kirk Douglas Theatre, he and his wife, Anne, have donated to various philanthropic initiatives in Southern California, including schools, medical facilities, and for patients at the Motion Picture Home. And, as an added bonus, did you know Douglas performed an autobiographical one-man show Before I Forget at his namesake theatre in 2009?