Disney Musicals in Schools Spreads Magic across L.A.
Center Theatre Group and Disney Theatrical Group Celebrate our Second Year Building the Capacity of our Schools
On April 29, 2019, 250 local elementary school students sang and danced their hearts out on the Ahmanson Theatre stage for their friends and families, performing some of the tunes most beloved by children around the globe: songs from Disney musicals. Their journey to the Ahmanson for our 2019 Student Share Celebration began months ago, when their schools applied to take part in the Disney Musicals in Schools program at Center Theatre Group.
Since launching in New York City in 2009, Disney Musicals in Schools has impacted over 300 schools and tens of thousands of students all over the country. Disney Theatrical Group and Center Theatre Group just celebrated the end of our second year working together in Los Angeles. This year, five public elementary schools were selected to participate in a 17-week musical theatre residency. Each first-year school received performance rights to a Disney KIDS musical, educational support materials, and weekly visits from Center Theatre Group teaching artists to help them produce, direct, and choreograph their first show. In honor of the 10TH anniversary of the program, Disney also invited all of the first-year schools to attend a professional musical production and gave additional grants to all schools.
Our first-year schools—all Title I elementary schools—represented communities across Los Angeles County, and most have not been able to produce musical theatre projects of this scale in the past. In April and May, they put on at least one full community performance (and some as many as six!) at their schools, and selected one number to showcase at the Student Share Celebration.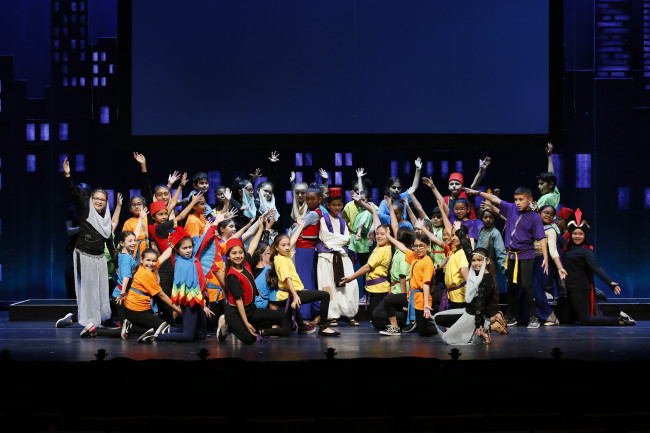 The afternoon at the Ahmanson began with all of the students coming together to sing "It Starts with a Dream," a song written by Disney legend Alan Menken for the Disney Musicals in Schools program. Host Aimee Carrero, who voices the title character in the animated Disney series Elena of Avalor, introduced each school group. A pair of educators and teaching artists from each school team prefaced their students' performances by sharing how the program has changed lives and communities. They all agreed that in addition to learning theatre skills, students have grown in myriad ways—gaining self-confidence and discipline as well as improving as readers, writers, and thinkers.
"One of our cast members is new to the country and did not speak any English on the first day of school. Today, he has a speaking role in our production," said Paula Landau, the school coordinator at Saturn Street Elementary in Mid-City.
Added Amanda Velez-Buck, a teacher at Wild Rose School of Creative Arts in Monrovia, "Being part of this show is a first-time experience for many our students and staff. The affordability of taking singing, dancing, or acting lessons is outside what many of our students' families can provide. Seeing the students thrive when they are encouraged to express themselves in the arts has been exciting and fulfilling."
Sandra Mijarez, a teacher at Breed Street Elementary in Boyle Heights, said that the effects have not been limited to the students, either. "Teachers, students, parents, and administration alike, all discovered that we could accept a challenge, persevere, learn and still have a great time," she said. "We all came away with a sense of family and community that is much stronger than before."
Indeed, this is central to Center Theatre Group and Disney Theatrical Group's goals for the program, which encourages schools to become more independent and self-sustained over three years of collaboration. The hope is that the experience will build the foundation for a musical theatre program that will continue for many years.
"The ultimate benefit comes from the investment in the ongoing abilities of educators across our community," said Center Theatre Group Director of Social Strategy, Innovation and Impact Leslie K. Johnson. "We are supporting these schools' goals to have robust musical theatre programs for years to come."
Disney Musicals in Schools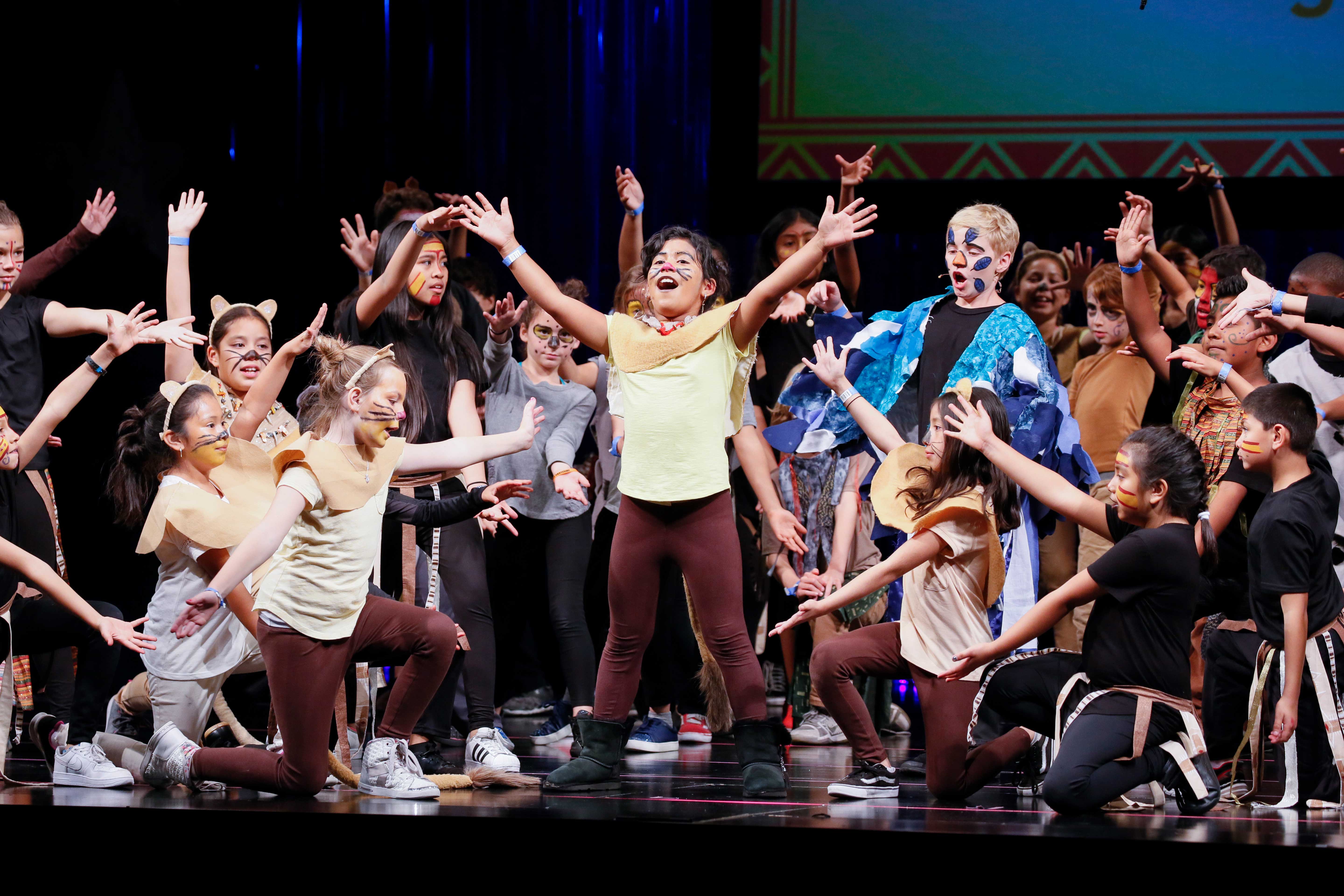 Disney Musicals in Schools is a capacity-building initiative of Center Theatre Group that develops sustainable theatre programs in Los Angeles County public elementary schools.
Learn More