Forging Plays, Building Community
The L.A. Writers' Workshop Festival Returns
There are many key moments in a play's journey to the stage: the initial idea, the first draft, the first rehearsal, the opening night. In the midst of these typically are numerous workshops, formal and informal, where actors, the playwright, and perhaps a director read and listen to the play aloud to see how it works as a piece of theatre.
At a certain point, however, a playwright needs an audience. That's where Center Theatre Group's L.A. Writers' Workshop Festival: New Plays Forged in L.A.—which takes place on June 29, 2019 at the Kirk Douglas Theatre—comes in. Established last year, the Festival features public readings of three bold and original new works by Los Angeles playwrights who have taken part in Center Theatre Group's L.A. Writers' Workshop. It's a celebration of the unrivaled diversity and excellence of the Center Theatre Group and Los Angeles playwriting community and an amazing opportunity for the featured playwrights to put forward a piece of new work that is gearing up to be fully produced.
Since 2005, the L.A. Writers' Workshop has invited seven local playwrights to spend a year at Center Theatre Group researching and writing a new work with the feedback of their fellow writers and artistic staff. Our three 2019 Festival playwrights—Laura Jacqmin, Dominique Morisseau, and Steve Yockey—all represent why Los Angeles is one of the most exciting cities to be a theatre artist right now.
Jacqmin, who participated in the 2017/18 L.A. Writers' Workshop, is currently writer-supervising producer on the television series Get Shorty, and has had works produced on regional stages around the country including Steppenwolf and Long Wharf Theatres. She's bringing Campaign—a play about toxic masculinity, male trauma, and bagel bites—to the Festival.
"I wrote the play in an extended fit of rage following the 2016 election," she explained. "I think leading up to this new election, there's a brand new context for the piece that I'm excited to explore."
For Jacqmin, who moved to Los Angeles from Chicago a few years ago, the Festival is also coming at a pivotal moment in her playwriting career. "I still feel like I haven't figured out the kind of playwright I am in Los Angeles," she said. "Out here, I know what kind of TV writer I am, what kind of video game writer I am. I feel like my plays have never been more true to who I am, and what I want to explore, but I also see their future less clearly. …So having a workshop and being in the room with actors and being empowered in a very different way than I am on set, that's golden."
Morisseau, who was anointed a MacArthur "Genius" last fall, arrives at the Festival fresh off her Broadway debut, having written the book for Ain't Too Proud—The Life and Times of The Temptations (which was onstage at the Ahmanson before heading to New York). Her Festival play Confederates was developed during her time in the 2016/17 L.A. Writers' Workshop, and is set amidst the Civil War and on a university campus today. The woman at its center is a slave, and Morisseau was inspired by what she saw, and didn't see, in contemporary stories of slavery. "I never see what the women are doing other than being victims, and so I wanted to see: what else are they doing?" she said. "They survived. They've got to be doing some other stuff than just waiting to be told what to do and doing it."
Morisseau credited the L.A. Writers' Workshop with helping her find a community of playwrights here while giving her unparalleled creative freedom.
"One of the special things about the group is we're there strictly because Center Theatre Group makes so much space for the wide range of our creative exploration," she recalled. "We were all able to support each other's different ideas and help each other cultivate the different stories we wanted to tell on our own."
Yockey, a 2011/12 L.A. Writers' Workshop member, has had work produced throughout the US, Europe, and Asia, and is currently writer/producer for the television series Supernatural. He's eager to make progress at the Festival with his new play Sleeping Giant—about a mysterious lake monster and the lengths people go when they want something to believe in. "I'll get tons of insight digging in with a director and four really game actors during rehearsals," he said. "Ultimately though, the audience reactions during the reading will tell me pretty quickly if the piece is working. That's the more nervy part."
The Festival is designed to bring together not just playwrights and audiences but a burgeoning group of local artists. "The Los Angeles theatre community seems to be growing rapidly in terms of depth and diversity of voices, stories, and aesthetics. The sheer variety of work to see gets me stirred up," said Yockey.
L.A. Writers Workshop Festival 2019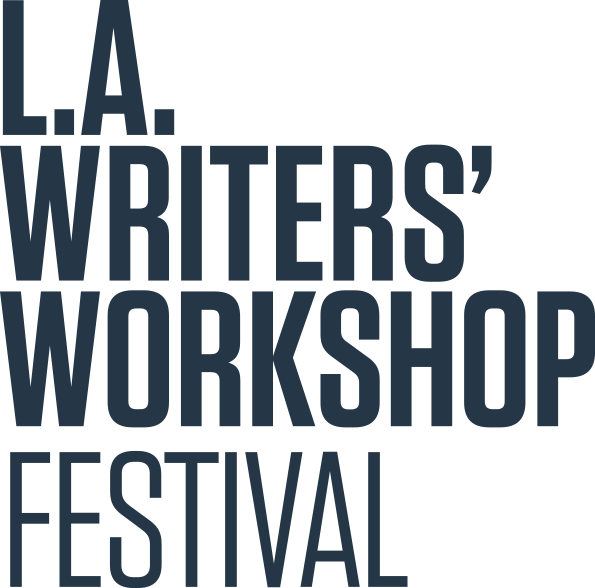 Experience three brand-new plays at the Kirk Douglas Theatre on June 29, 2019. The 2019 L.A. Writers' Workshop Festival will be a day full of great plays and interesting conversations—plus free-flowing coffee and delicious snacks.