When Theatre Is the Family Business
With 'The Play That Goes Wrong' Comes a Center Theatre Group Family Reunion
For five weeks this summer, every day will be Take Your Daughter to Work Day for one father on the Center Theatre Group staff. Producing Director Douglas C. Baker's daughter, Blair Baker, is part of the company of The Play That Goes Wrong, which is onstage at the Ahmanson July 9 – August 11, 2019. Blair, a New York-based actor, is an understudy on the national tour. In honor of Father's Day, we interviewed the Bakers together to find out what it's like to follow in your parents' footsteps…and to have your daughter enter a notoriously tough business.
The advice I give to new friends, and I've given to family, too is, 'The only thing that is harder than being a young professional actor or actress, as Blair is, is being the parent of a young professional actor or actress,' said Doug. She calls and tells us about these great opportunities and auditions, she puts herself out there, and she prepares so well. But then of course as every professional actress knows, at the end of the day you might not get the gig, and often don't get the gig. But I will say I am so proud of the way Blair handles all of the challenges that come with being a professional freelance actor.
Doug and his wife, Wendy A. Baker, who is currently Executive Director of the Luckman Fine Arts Complex at Cal State Los Angeles, take some responsibility for their daughter's choice of profession.
My dad got me into theatre just by immersing me in it. I've gone to openings and shows as long as I can remember, and loved every minute of it, said Blair, although she added that she tried just about every other art form before settling on a career in theatre. When I was about 12 years old, Center Theatre Group produced Cherry Jones in The Heiress. I watched her performance and thought, 'Oh, that's what I'm supposed to do.'
One of the funny things about Blair is that she was in fact a very shy child; she was almost too shy I think to really throw herself into theatre, but then in her teenage years she started doing it, said Doug. To your credit, Blair, whatever shy part of you was there, you've continued to put yourself out there, and it takes a lot of courage.
While she acknowledged that she's still shy, Blair pointed once again to The Heiress as a point of inspiration. The protagonist was so painfully shy, and that was the perfect time in my life for me to realize I needed to get out of the shyness, and I somehow intuitively saw that performing was that way, she said.
About 10 years later, Blair found herself on the other side of the curtain working as a production assistant on The Goat, or Who Is Sylvia? at the Taper. A few years after that, she was the understudy to Julia Stiles in David Mamet's Oleanna at the Taper, a production that moved on to Broadway. My dad and I like to play a game of not telling people we're related for as long as possible. Not because we're ashamed or embarrassed of each other, but just because we want to form individual relationships with people, said Blair.
It's the more professional way to handle our professional situation, said Doug.
But the cat is already out of the bag on this particular production Everyone at The Play That Goes Wrong knows you're my dad, and is going to give you a big hug when they see you, said Blair.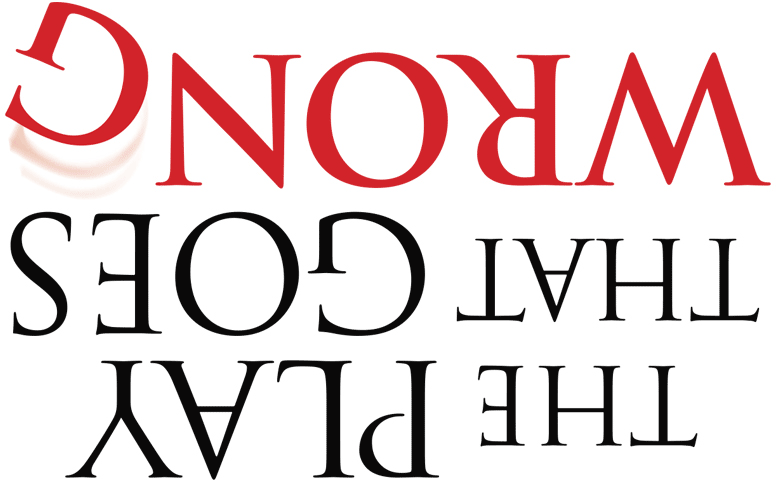 Onstage at the Ahmanson Theatre July 9 – August 11, 2019
Buy Tickets