Revisiting the One-Act Form with Ethan Coen's 'A Play Is a Poem'
Five short plays wrapped into one evening, Ethan Coen's A Play Is a Poem—onstage September 11 – October 13, 2019 at the Mark Taper Forum—celebrates the one-act play, a form that, over the last century, has endured the ebb and flow of theatre's evolving landscape.
"A lot of people used to write one-act plays," explained A Play Is a Poem director Neil Pepe. "In fact, a lot of the writers that I kind of knew and grew up with, like Sam Shepard and Lanford Wilson—and lots of writers who started out in the '60s—wrote them. Back then, the one-act form was sort of a cool one."
Along with being "cool," the one-act form was considered challenging. "The one-act, because of its brevity, is much more difficult a form than the more leisurely full-length play," wrote Los Angeles Times theatre critic T.H. McCulloh in a 1996 review of an evening of Lanford Wilson one-acts. In both character- and plot-driven stories, "the one-act requires a strong core," McCulloh noted.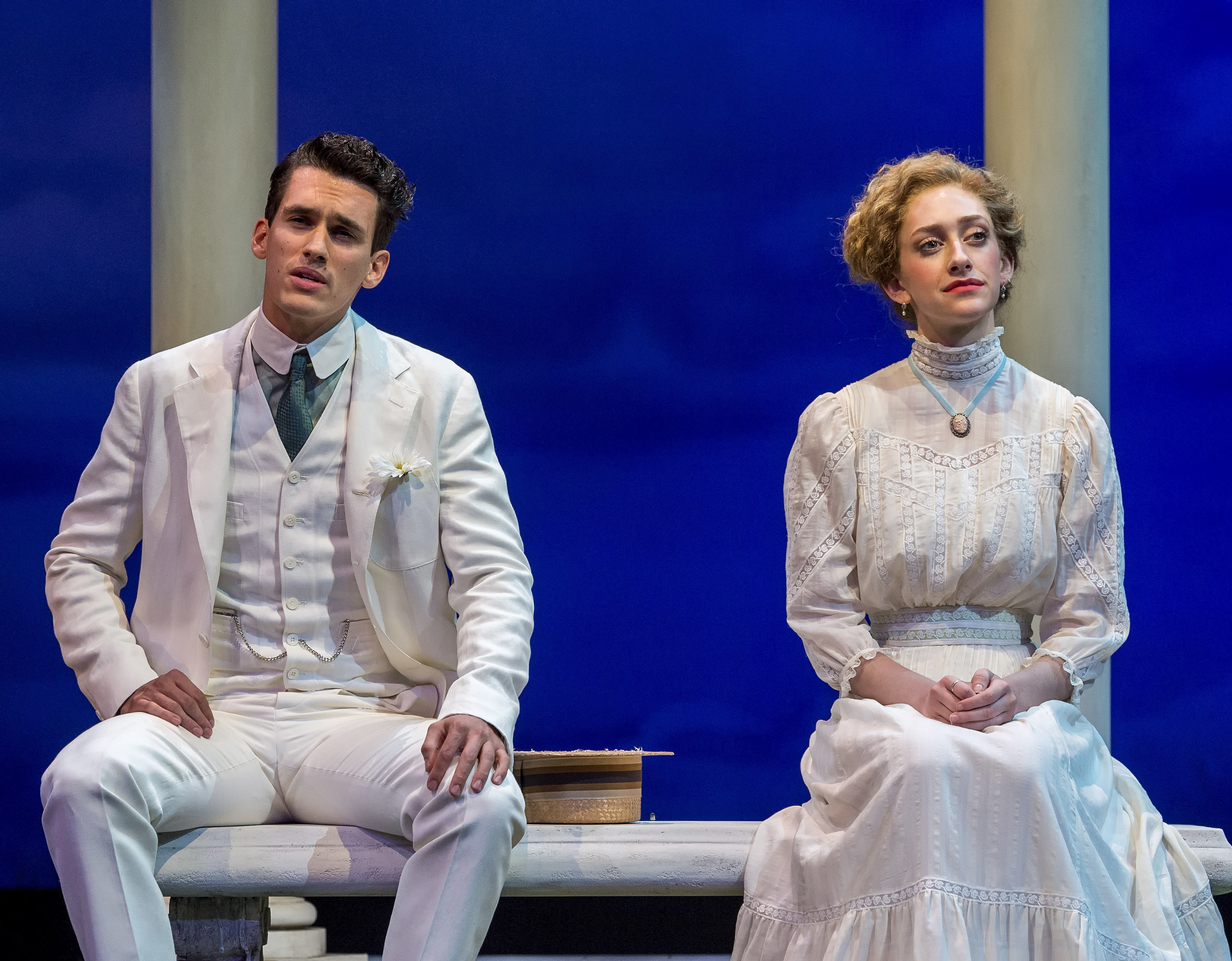 In a few pages of dialogue, you're in and you're out. In between something has to happen. Some character has to make a journey.
There is "no time for preambles, subplots or the confluence of several big ideas" when it comes to one-acts, noted Arthur Hirsch of The Baltimore Sun in 2001. "In a few pages of dialogue, you're in and you're out. In between something has to happen. Some character has to make a journey."
Throughout the 20th century, writers who have taken characters on such short journeys include everyone from George Bernard Shaw and Thornton Wilder to Susan Glaspell (whose feminist murder mystery Trifles is frequently anthologized) and Tennessee Williams, who famously wrote over 70 one-acts in his lifetime.
Wilder was especially fond of the form. "I had discovered a literary form that satisfied my passion for compression," he wrote in 1928. He didn't think any idea was "too grandiose" for the one-act play, and he felt compelled to "try and invest in the strange discipline."
In addition to being published in numerous collections and anthologies, many of these one-acts were collected in evenings not unlike A Play Is a Poem. In fact, the playwrights who inspired Pepe's beginnings paved their own early paths with collections of one-acts. Shepard's first production, in 1965, consisted of Dog and The Rocking Chair, two one-acts presented together at New York City's La MaMa; a year later, he won his first Obie Award for a night of three one-acts (Chicago, Icarus's Mother, and Red Cross). Wilson, likewise, had over 20 one-acts produced from the 1960s through the 1980s, including the 1966 Off-Broadway double bill of Ludlow Fair and The Madness of Lady Bright and a 1986 evening of one-acts collectively titled Hall of North American Forests.
The one-act form was met with continued popularity into the late '90s. Playwright David Ives—dubbed the "maestro of the short form" by The New York Times—created an evening of six one-acts, All in the Timing, which premiered in 1993 Off-Broadway at Primary Stages and ran for over 600 performances. In 1995 and 1996, it was the most performed play in America (after Shakespeare).
Center Theatre Group has produced a number of notable evenings of one-acts over the years. In 1988, George C. Wolfe's The Colored Museum, a play of 11 one-act "exhibits" and winner of the NAACP Theatre Award for Best Play, appeared at the Taper. A few years later, Robert Schenkkan's saga in nine one-acts, The Kentucky Cycle, had its World premiere at the Taper and went on to win the 1992 Pulitzer Prize for Drama. More recently, Pepe himself directed an evening of two one-acts at the Douglas: 2008's Two Unrelated Plays by David Mamet.
As Center Theatre Group embraces the one-act play yet again with A Play Is a Poem, the form's refreshing peculiarities—including actors double and triple cast in different plays—return to the Taper stage. "There's something fantastic about watching how the actors adjust to playing multiple roles and ride the writing, especially when each play exists in a completely different place," said Pepe. Indeed, A Play Is a Poem offers plenty of surprises that a single play simply couldn't contain. "Hopefully we can keep audiences guessing," said Pepe.