Remembering Diane Rodriguez
Longtime Center Theatre Group Associate Artistic Director Diane Rodriguez passed away on April 10, 2020 after a two-year battle with cancer. We're mourning this tremendous loss, and also celebrating a warm, generous colleague with an unforgettable laugh, a nurturing producer and collaborator who shepherded the work of more than 75 artists to our stages, and a groundbreaking artist who changed this field through her work, advocacy, and fearlessness.
Artistic Director Michael Ritchie reflected on the scope of Diane's 24-year career at Center Theatre Group and the contributions she made during her time overseeing new play production from 2005–2019:
Diane was an artist and producer with a wealth of experience who was always looking forward, urging us to break boundaries and consider what the future of our art form would look like and what role we could play in that evolution. Her mark on this company and our international theatre community goes beyond any collection of work. Her most enduring contribution will be her sense of exploration. She felt that our most important tradition was the tradition of pushing boundaries and expanding the artform itself, both in how theatre is created and experienced. She helped imprint that trailblazing spirit into this organization's DNA, and her impact on Center Theatre Group and her collaborators around the world will remain everlasting.
Diane got her start in the early 1970s, when she joined Luis Valdez's famed Chicano theatre company El Teatro Campesino in San Juan Bautista, California, after graduating from UC Santa Barbara. She toured with El Teatro nationally and internationally for 10 seasons. "Diane ultimately amazed and impressed us all with the ascending arc of her evolution," wrote Luis in the Los Angeles Times. He recalled her as
an amazingly unique, beautiful and creative spirit: an actor, playwright, director, producer, advocate and mentor to younger artists, and indefatigable political activist for the arts from Los Angeles to Chicago, New York and Washington, D.C. She was in the end the distillation of all the forces that had molded her as she evolved into one of the most influential defenders of the American theater community in all its colors, works and vibrations.
Diane and her husband, José Delgado, did original research for Luis Valdez's Zoot Suit, a Center Theatre Group commission that premiered at the Taper in 1978. They moved to Los Angeles in 1985, where Diane founded the comedy troupe Latins Anonymous. In 1995, she and Luis Alfaro joined Center Theatre Group as directors of the Latino Theatre Initiative. "We laughed, we cried, we fought to diversify the Taper with all we had," recalled Luis of their decade together in a shared office:
You would think the only people you might remember are the legends that strolled through and sat with us like Chita Rivera, Zoe Caldwell, Helen Mirren, among others (oh, my goodness, remind me to tell you about my 7am audition with Maria Conchita Alonso).

The truth is, it was the privilege of meeting so many young artists who came to the office. The days when we would sit opposite each other and read their plays all day. Hitting the stack and handing each other our reads, and then getting into amazing conversations about the plays. This wasn't a job—it was a way of living.
The Latino Theatre Initiative's papers were collected and published in 2011. Luis and Diane's collaboration included Diane appearing in the Taper Too World premiere of Luis's Breakfast, Lunch and Dinner in 2003. She also appeared at the Taper in the 2003 World premiere of Lisa Loomer's Living Out, and in 2007 received an Obie Award for Best Ensemble Performance in Heather Woodbury's Tale of 2 Cities.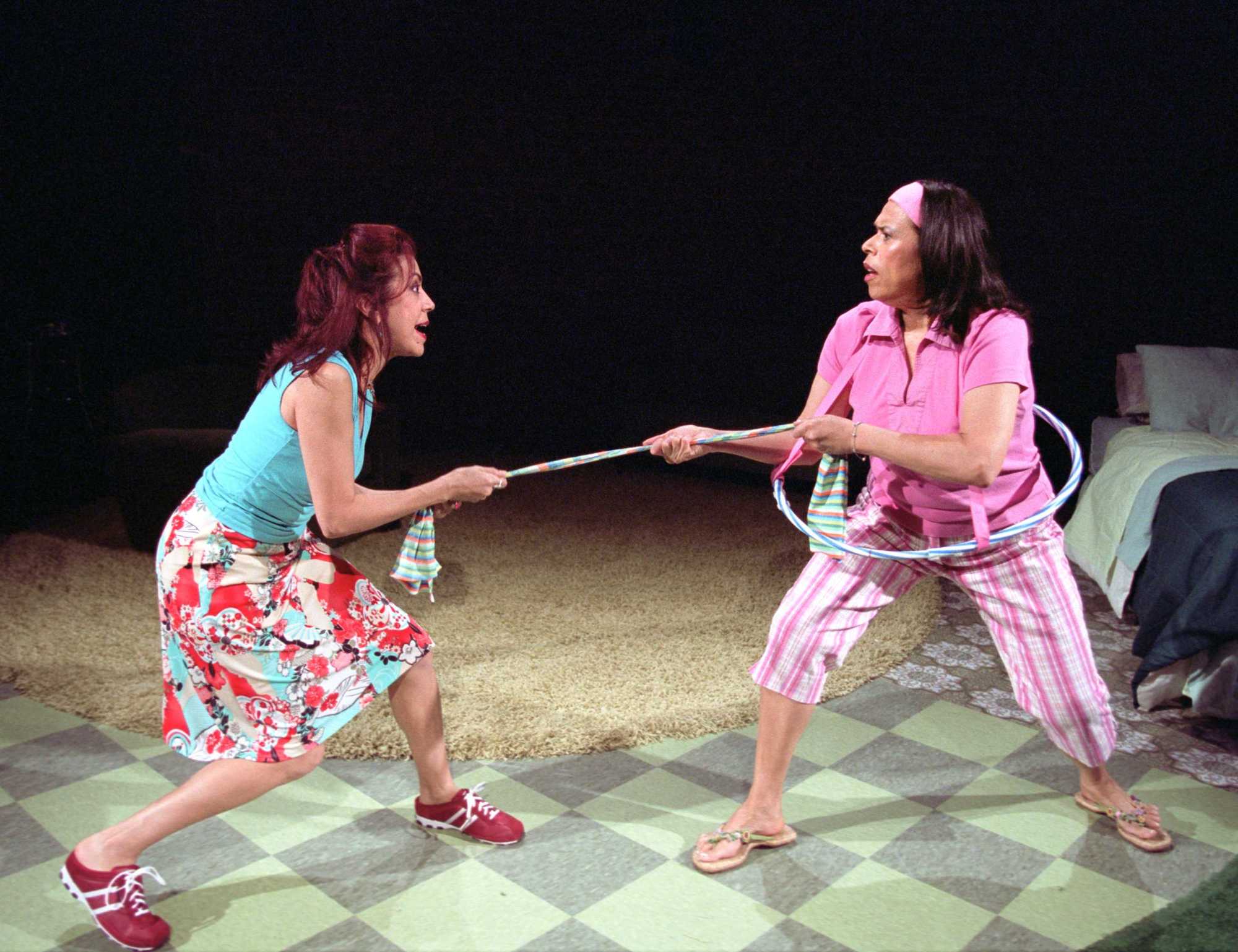 Helen Mirren was among the artists honoring Diane on social media, remembering her as
funny, vibrant and so talented. A great leader and a passionate advocate. And also the best girlfriend to laugh and chat with. She was respected and very loved by many and will be terribly missed. She was better than most of us.
Over the past 15 years, Diane oversaw new play production at Center Theatre Group, working with artists from all over the world with a special interest in diversifying the field and breaking boundaries. She helped develop works including Young Jean Lee's Straight White Men (the first play by an Asian American female playwright on Broadway when it opened in 2018), Jessica Blank and Erik Jensen's How to Be a Rock Critic, and Guillermo Calderón's Neva.
Young Jean recalled their partnership on Straight White Men, which received a completion commission from Center Theatre Group:
Diane Rodriguez would walk into a room and the whole place would instantly light up with good energy. She was an incredibly powerful individual, but it was a joyful kind of power that lifted everyone up along with her. Diane was unfailingly supportive of and kind to artists, and she somehow never developed any kind of gatekeeper vibe, but rather always felt like a close friend or relative. I'm pretty sure she was one of the only female producers of color I ever worked with, and getting to collaborate with her was one of the highlights of my career.
Erik wrote that Diane "was in the business of making dreams come true," adding that he and Jessica Blank "wanted to break as many theatrical conventions that we'd held dear along the way" in creating How to Be a Rock Critic.
Fear was my constant companion. But so was Diane. She was stronger than fear. Diane guided us with a gentle, clear vision—and made what could have been merely some interesting verbal spaghetti, soar. I never told her I loved her but I did. She made my dreams come true. She made us make magic. And then sent us on our way.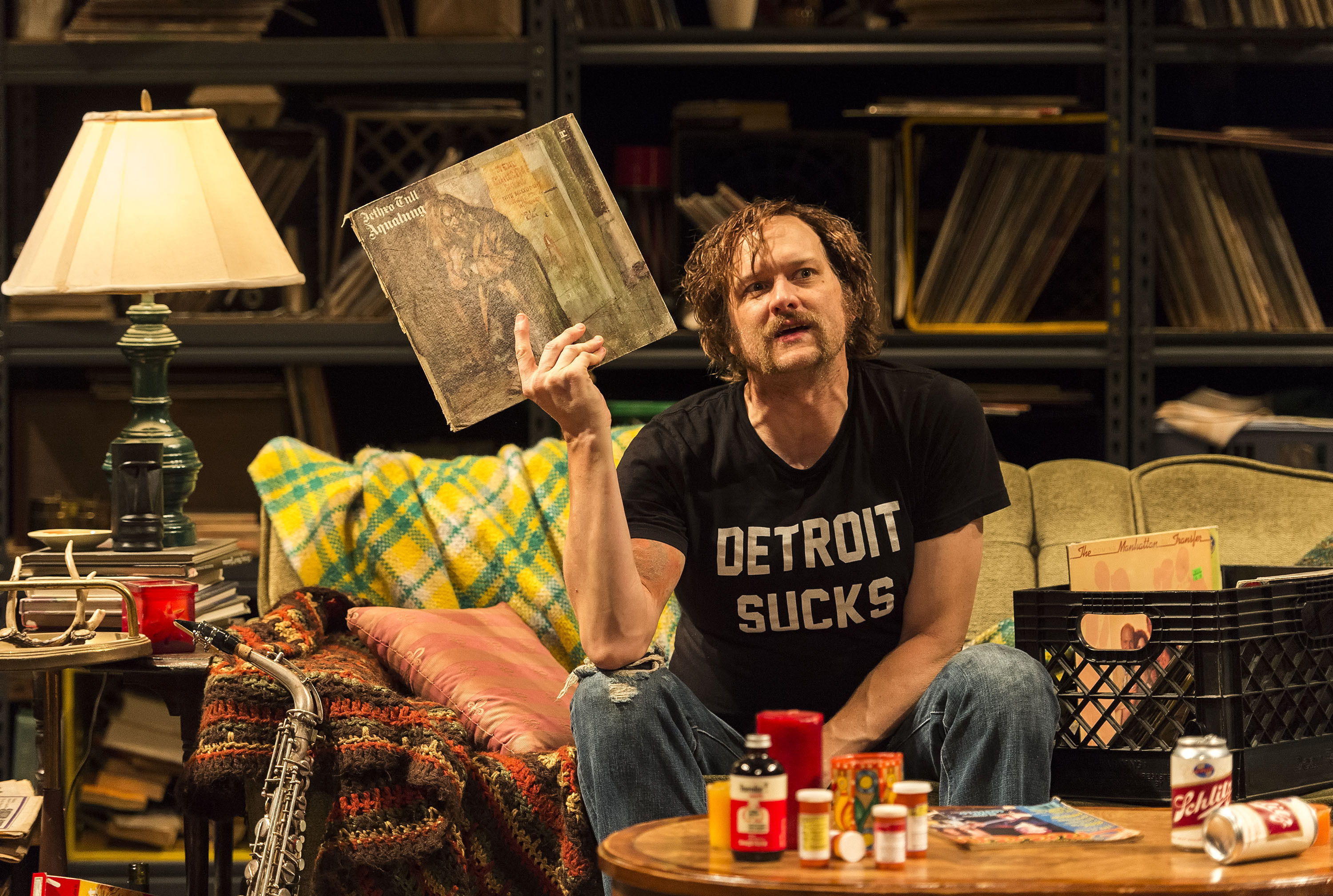 Straight White Men and How to Be a Rock Critic were part of a major initiative Diane directed at Center Theatre Group from 2009–2018 with the support and partnership of the Andrew W. Mellon Foundation. In collaboration with 85 leading artists from around the world, we experimented with new models for developing hyper-collaborative works of theatre, including a number of other Center Theatre Group productions, among them Rude Mechs' I've Never Been So Happy, Lars Jan and Early Morning Opera's The White Album, Rimini Protokoll's Remote L.A., and Deborah Stein and Suli Holum's The Wholehearted. The project culminated in the publication of A Roadmap to Innovation, designed to recognize the artists that were part of this partnership and to offer a useful resource for theatre-makers looking to continue pushing the boundaries of our form and to collaborate in new ways. Lana Lesley of Rude Mechs called the two productions the group worked on with Diane as "fantastic" experiences.
We learned about ourselves and fed our deepest area of artistic study: collaboration. We were better collaborators on subsequent commissions and productions because of this experience, and we are grateful for that too.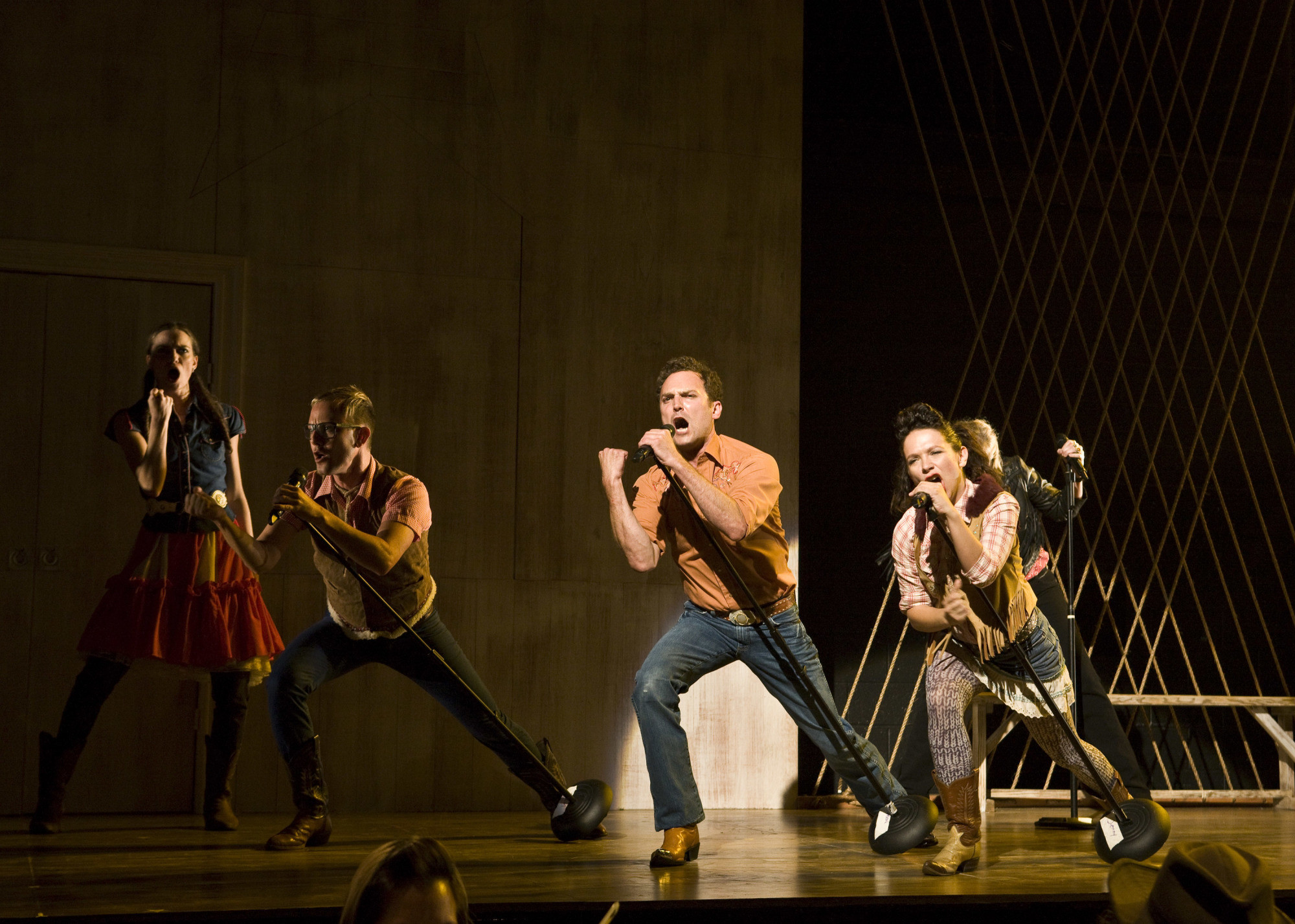 Roger Guenveur Smith and Richard Montoya developed their new play Venice is Dead, with Diane directing, as part of this initiative as well. Roger recalled:
Her eclectic achievements in our field are peerless. It was not enough for Diane to open doors for herself. She held them open for all of us, and challenged us to do the same. She did this by the force of sheer will and her exemplary talents as writer, director, performer, producer, and administrator.
And Richard, whom Diane also directed in 2018 in Culture Clash's Bordertown Now at Pasadena Playhouse, remembered her as:
Our dear sister and collaborator was a force, always elegant, with a sense of the fabulous! I walked into a costume shed at El Teatro Campesino in San Juan Bautista a nervous kid 40 years ago—she gave me a sash and confidence and told me to get back into rehearsal with veteran triple threat L.A. actors. She directed Culture Clash with such brilliant panache in Pasadena we could only hug and laugh at the finish line. The loss is seismic—we will miss her smile and brilliant mind.
Patricia Garza, Line Producer, Special Artistic Projects at Center Theatre Group, worked with Diane on the hyper-collaborative initiative for six years. They recalled:
I had the privilege to bear witness to her vision, immense talent, and grace. She was always ahead of the curve in forecasting where the theatre field was headed. We would attend festivals together, and she would instantly hone in on an artist or an ensemble whose work maybe I didn't initially respond to and gush about the possibilities. I learned to widen my lens and challenge my own artistic inclinations and I am so grateful to Diane, my mentor and dear friend, for ushering me into my current artistic career. I will be forever grateful and pay it forward, as she did.
In addition to her work at Center Theatre Group, directing, writing, and acting, Diane played a large role on the national theatre landscape, serving as president of the board of Theatre Communications Group, and in 2015, she was appointed by President Barack Obama to the NEA's National Council on the Arts. At the same time, she remained a force in Los Angeles, helping us create two productions with community members: 2015's Popol Vuh: Heart of Heaven (with El Teatro Campesino) and 2016's Through the Looking Glass (with Jerry Quickley and reg e gaines). Like so much of her work, both of these projects pushed the company to think outside our traditional models of producing new work.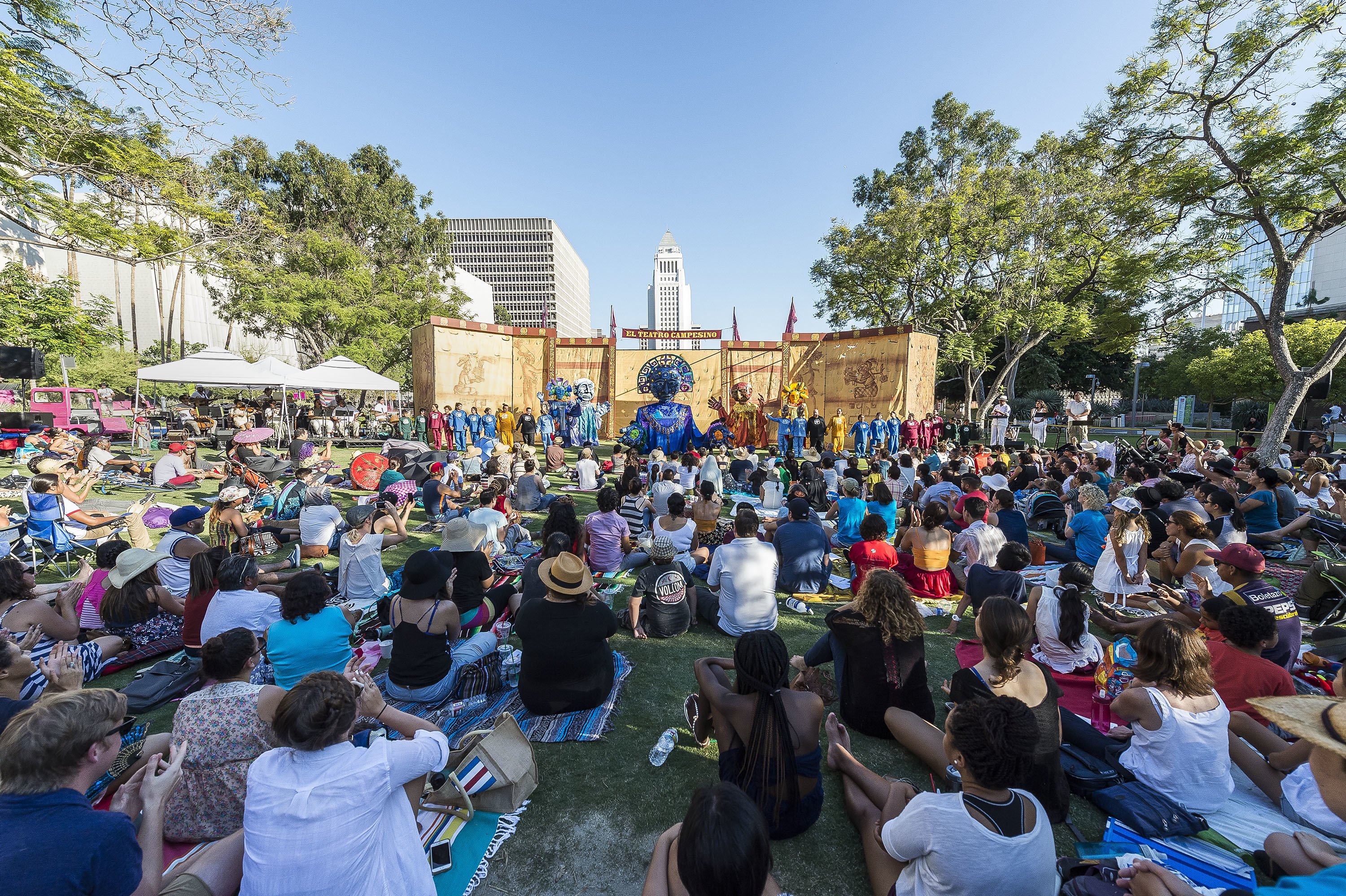 As we face the challenges of this moment and think about what's ahead, we'll hold Diane's spirit close. Community Partnerships Director Jesus A. Reyes, who helped lead the Popol Vuh project, said it beautifully:
The thing about Diane Rodriguez is that she wouldn't want us to stop but to continue forward, look to the future, make art and challenge us to be equally as unstoppable as she. I will miss her, but the thing about Diane Rodriguez is that she taught me to keep working and make things happen. I will keep working.
When Diane left Center Theatre Group last year ahead of launching her artistic company, Rodriguez Projects, she said of her career with the organization: "It has been my distinct honor to call Center Theatre Group my artistic home since 1995—it provided me a platform to lead, develop and produce work. I arrived at Center Theatre Group as an artist and I depart as an artist. As a director, playwright and creative producer, I look forward to continuing my work with the stellar artistic community of Los Angeles, as well as national and international collaborators I have had the pleasure to work with over the years."
Diane was also a much beloved mentor to theatre makers within the organization and around the world. Associate Artistic Director Lindsay Allbaugh, who worked with her for 15 years, appreciated the many "new artists, new people, and new ways to create theatre" Diane introduced her and so many people at the company to over the years. Lindsay remembered Diane's many mentees and generosity with them over the years:
I witnessed her strong relationships with young and up-and-coming leaders. She was so generous and approachable with her time; she really made space for anyone who was passionate and eager to learn. She was so easy to be with. Diane was always forthright about how hard it can be to an artist in a large institution, and the reason that she stayed in a large institution for much of her career was that she was able to open the door for so many others. She was so strong in her conviction and what she believed in. I knew I would always get an honest answer out of Diane. She had respect for the art and respect for the artists, and I have such respect for her. I will never ever forget the lessons I learned from her.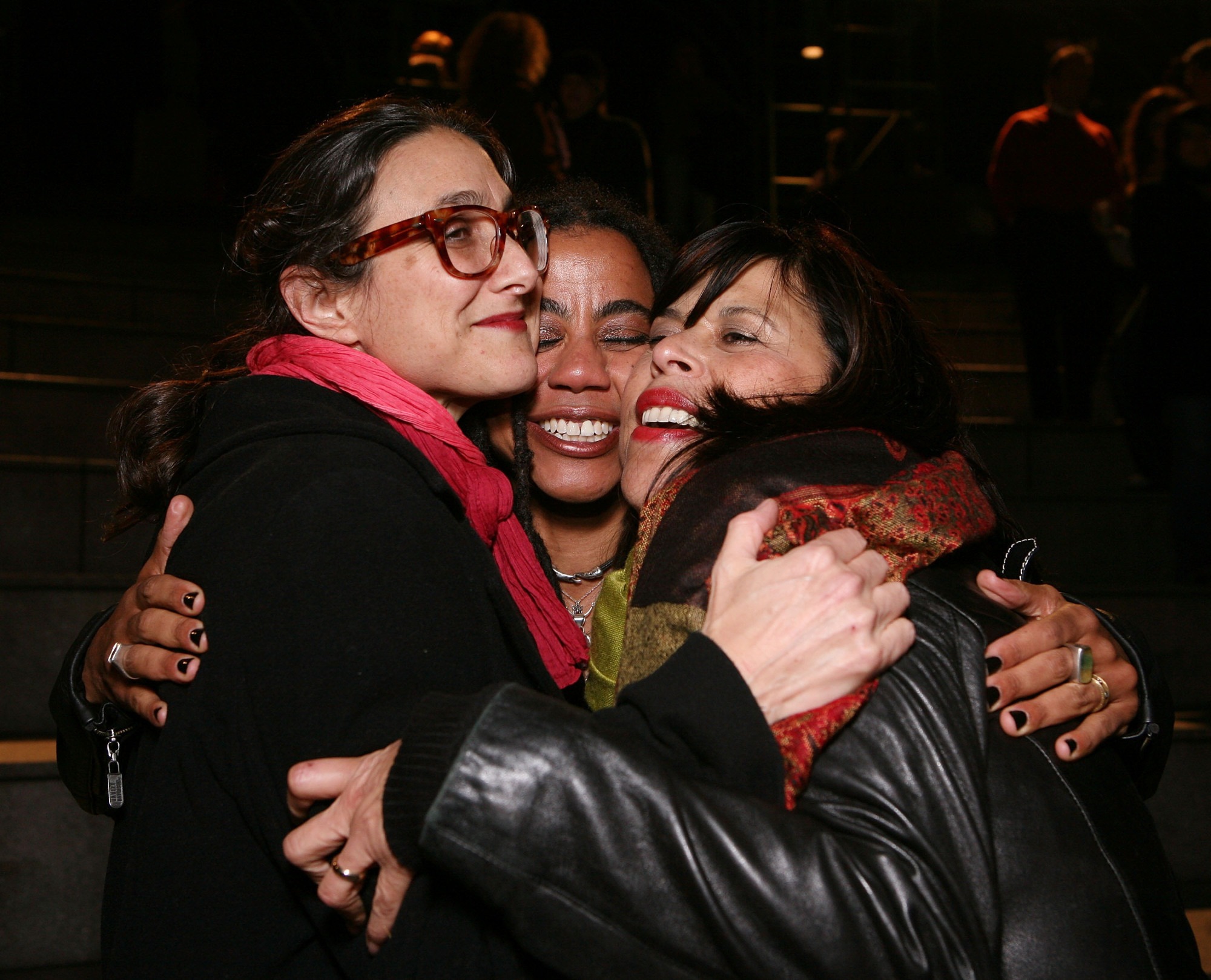 To ensure Diane's impact on our organization and the broader theatre community lives on, we are developing a forthcoming Artistic Program that will honor her legacy.