21 Questions With Alexis Scheer
The breakout playwright of 'Our Dear Dead Drug Lord' on 'warm' takes, ghosts, and her ideal day off.
Alexis Scheer is the playwright behind Our Dear Dead Drug Lord, onstage at the Kirk Douglas Theatre this month. Her other work includes adapting the book of Andrew Lloyd Webber's Bad Cinderella, screenwriting for Pretty Little Liars: Original Sin, and projects developed for HBO Max and Salma Hayek's Ventanarosa. She was born and raised in a Jewish-Colombian household in Miami, Florida, but now resides in Boston with her husband and their dog. Our Dear Dead Drug Lord is a dark and dangerous exploration of the power of young women and of feminist rage onstage. We asked Sheer 21 quick questions about herself and her life offstage.
1. When did you know you loved theatre?
When I was 9 doing A Christmas Carol at the Actors' Playhouse in Miami.
2. What was your most embarrassing high school phase?
I was an unbearably self-serious Theatre Kid, so all of it in retrospect.
3. If you could bring back anyone from the dead, who would it be?
I don't f*** with that kind of magic.
4. What's the last text message you sent?
🙃🙃🙃
5. Favorite Quote?
"What is for me will not pass me."
6. Where do you go for inspiration?
The non-fiction section of Brookline Booksmiths.
7. Who do you look up to?
People who are taller than me.
8. Favorite play (that you haven't written)?
This is impossible to answer! But these were foundational to my own writing: Sarah Kane's Blasted, Tony Kushner's Angels in America, Jose Rivera's Marisol, and Sarah DeLappe's The Wolves.
9. What's your guilty pleasure?
Annie the Musical. Not even that guilty about it. It's brilliantly constructed and utterly delightful. Fight me.
10. Have you ever encountered a ghost?
Only once. She was a super friendly ghost in my apartment my sophomore year of college!
11. Tell us a secret.
I'm terrified of singing in public—sad, considering I have a whole a** BFA in Musical Theatre Performance—but I'd love to perform in musicals again one day.
12. What's the best advice you've ever received?
When you're short on time, slow down.
13. What does your ideal day off like?
Blissfully boring and bra-less with my husband, Dan, and dog, Sagan. We'd go to Flour Bakery, the dog park, and an estate sale or three (we LOVE estate sales).
14. Give us your hottest take.
In print? No way. My warm take is that it's not a real hot take if you're comfortable putting it in writing. 😈
15. What's your go-to comfort meal?
Raising Canes. It was right next to the theatre in grad school, so now my brain is wired to want fried chicken and crinkle fries whenever I feel discomfort, vulnerability, or success.
16. Who's your most surprising celebrity crush?
Cherry Jones.
17. What's your favorite line from Bad Cinderella?
"I'm Cinderella, you're the Godmother, let's get the show on the road!"
18. Where would you go on a dream vacation?
The Amalfi Coast.
19. What song do you have on repeat right now?
"Are You Scared Of Me Yet?" by Daisy Grenade. Honestly, I have their whole EP Cult Classic on repeat.
20. What were your favorite and least favorite subjects in school?
Such a basic answer, but faves: English and History, least faves: Math and Science
21. Show us your favorite dog picture!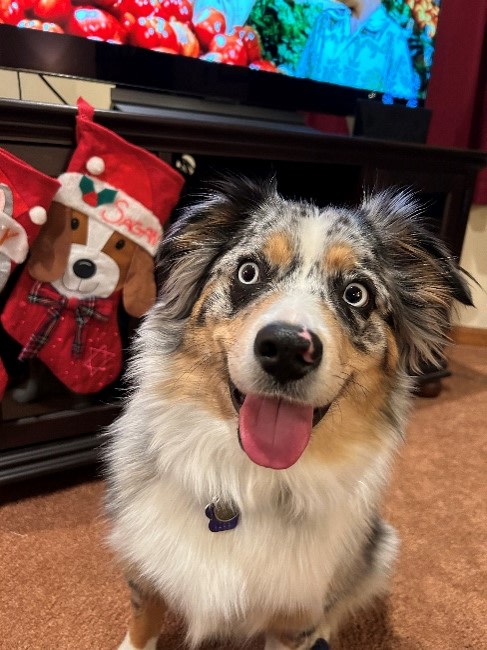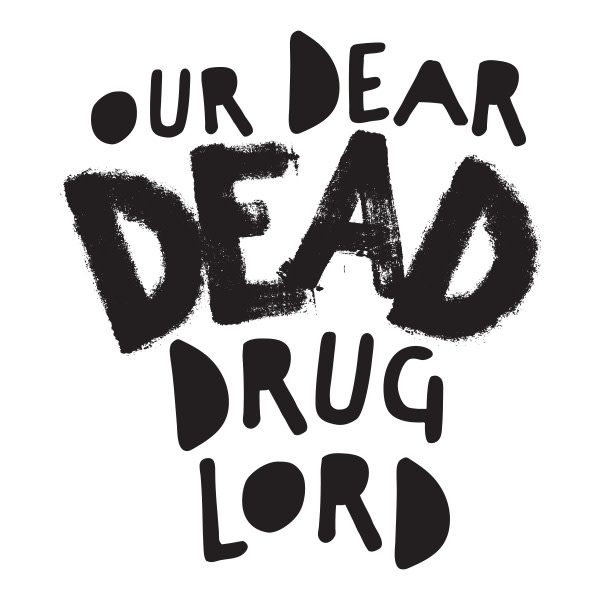 Onstage at the Kirk Douglas Theatre August 20 – September 17, 2023
Learn More