Student Ambassador Program
"Leadership is a characteristic that everyone has. It means to be brave and be yourself, but also to help other people find themselves and help them grow."
—Jordyn, Student Ambassador
CTG's Student Ambassador program is the ultimate experience for Los Angeles County high school students who love the arts: a seven-month paid leadership program designed to transform passionate young people into arts leaders, team players, advocates, and engagement experts. This year's program returns in person, and we can't wait to welcome everyone back to our newly refurbished Education Classroom!
No arts, theatre, or leadership experience is required to participate. We're looking for Student Ambassadors with curiosity and commitment, enthusiasm and perseverance. Participants are divided into 2 groups, both with long-term projects and goals, such as designing special events and social media campaigns that inspire their peers to support the arts.
In keeping with CTG's commitment to a safe, happy, and healthy work environment, we aim to create a supportive learning environment where everyone can be their whole selves. We encourage wellness, embrace and support differences, and focus on principles of antiracism, equity, diversity, and inclusion throughout the Student Ambassador program.
The program runs from October 2022 – April 2023.
Apply by 5pm on Friday, September 23, 2022.
Participation is free, and we offer a stipend to each of our Ambassadors!
PROGRAM INFORMATION:
ELIGIBILITY: Arts-interested high school students ages 14–18 who reside in Los Angeles County are eligible to apply. No theatre or leadership experience is required. We accept applicants from public, private, and charter schools, as well as students who are home-schooled and those who attend alternative or continuation schools. Only one student from each school will be selected to represent their campus and community.
IMPORTANT Covid-19 Health & Safety: Center Theatre Group is committed to following current State, County, and CDC guidance for reducing the spread of COVID-19. All Center Theatre Group staff are required to be fully vaccinated and all program participants are highly encouraged to be fully vaccinated to participate. If you have questions regarding this health and safety policy, please contact Nico Rosario, Creative Workforce Initiatives Director, at nrosario@ctgla.org.
LOCATION AND PROGRAM ACCESS:
Applicants who are invited to interview will participate in a group interview, which will take place via Zoom; participants will need access to a Wi-Fi enabled device such as a personal laptop or cell phone and will be required to set up a free Zoom account to participate. CTG cannot provide laptops or cell phones for program access.
The program starts on Saturday, October 15, and all meetings will be held at the Music Center Annex, located at 601 W. Temple St. in downtown Los Angeles, across the street from the Ahmanson Theatre. Center Theatre Group does not provide transportation to and from program locations, but we provide free parking or a free Metro pass to students throughout the program. Please be aware that meeting space and times are subject to change during the course of the program.
IMPORTANT Covid-19 Health & Safety: If future changes to local Covid-19 health regulations prohibit in-person instruction, we will pivot to a hybrid program, and meetings may continue virtually throughout the duration of the program. In this case, team meeting dates will remain the same with adjusted virtual team meeting times scheduled from 4-6:30pm via Zoom. In addition, the project focus will be adjusted to a fully digital social media project.
PROGRAM COMMITMENT:
This is a seven-month, approximately 60-hour in-person program. Students and parents/guardians, please check all dates below to be sure you're able to participate, and do not apply if you cannot come to every session; missing more than one session will result in removal from the program. Consider the following conflicts before applying: after-school activity schedules in both the fall and spring semesters, festivals, family vacations, college planning trips, and mandatory scholarship or school events.
ALL AMBASSADORS ARE REQUIRED TO ATTEND THE FOLLOWING:
Thursday, October 6, 4:30–6:30pm — Group Interviews (This will be held virtually via Zoom. Students will be assigned a time to log on.)
Saturday, October 15, 10am–1pm — Student Orientation*
Tuesday, October 18, 4:30pm–7:30pm — Team Meeting
Tuesdays, November 1, 15, 29, 4:30pm–7:30pm — Team Meetings
Saturday, December 10, 11am–4pm — Student Ambassador Retreat
Tuesdays, January 10 & 24, 4:30pm–7:30pm — Team Meetings
Tuesdays, February 7 & 21, 4:30pm–7:30pm — Team Meetings
Tuesdays, March 7 & 21, 4:30pm–7:30pm — Team Meetings
Date TBD, Late-March— Twilight project at the Mark Taper Forum
Tuesday, April 18, 4:30pm–7:30pm — Final Team Meeting
Saturday, April 22, 12–4pm — In-person Culmination Celebration*
*Parents/Guardians and teachers are invited to attend the Orientation and Culmination.
IN ADDITION TO ALL THE STUDENT AMBASSADOR MEETINGS, EACH AMBASSADOR MUST ALSO ATTEND ONE OF THE FOLLOWING EVENTS:
The College and Career Fair for the Arts at the Music Center Annex on Saturday, March 18, 2023
A FreePlay student performance of one of three CTG productions:

Ain't Too Proud (Dec 2022, date TBD) at the Ahmanson Theatre
Clyde's (Nov-Dec 2022, date TBD) at the Mark Taper Forum
Kristina Wong, Sweatshop Overlord (Feb-Mar 2023, date TBD) at the Kirk Douglas Theatre
The Ahmanson Theatre and Mark Taper Forum are located at 135 N. Grand Ave. in downtown Los Angeles (across from the Music Center Annex). The Kirk Douglas Theatre is located at 9820 Washington Blvd in Culver City. Ambassadors will receive a complimentary ticket for themselves and a guest under 25.
PROJECT TEAMS: Each Student Ambassador will be placed on one of two teams and work with CTG staff to design a student event or social media project based on the themes of the play Twilight. The event will take place in conjunction with a weekend matinee performance of Twilight in March or April 2023 (TBD), and all Ambassadors will get to see Twilight compliments of Center Theatre Group. In your Personal Statement, please highlight which team appeals to you the most.
Marketing & Social Media Team:
Do you like to promote events? Interested in learning how to develop a social media campaign? The Marketing & Social Media Team will work with experts to design digital communication resources, marketing strategies, and activities for a theatre-related event for students. This team is great for students interested in marketing and encouraging their peers to support the arts. Experience in marketing or social media is not required.
Community Engagement Team:
Do you like the idea of designing fun and inclusive spaces for your peers? Interested in inspiring discussions related to art and socially-relevant themes in the play Twilight? The Community Engagement Team will work with experts to plan pre-show activities for a theatre-related event for their peers. This team is great for students interested in event planning, teaching, and creating spaces for dialogue related to socially-relevant themes. Experience in event planning is not required.
We look forward to reviewing your applications and meeting this year's Ambassadors!
Before you apply, please read through our Frequently Asked Questions. For additional questions, please email us....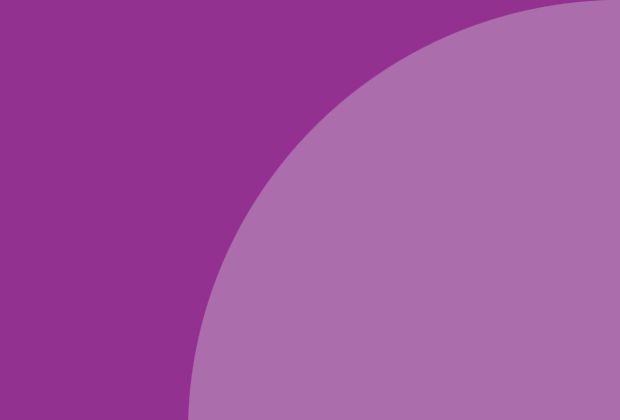 Enjoy the 2021-2022 Student Ambassadors Hadestown Project! Our 2021-22 Student Ambassadors served on two teams to design and execute a digit...
2021-22 'Hadestown' Project